Recovering Adobe Photoshop (.psd) Files
Read about setting up the autosave function and using Adobe Photoshop automatic file recovery. Let's have a look at the programs to recover deleted .psd images. Adobe Photoshop is very reliable software but as well as other programs it may encounter errors and failures that are not necessarily caused by its own internal reasons, but quite often by the user's actions.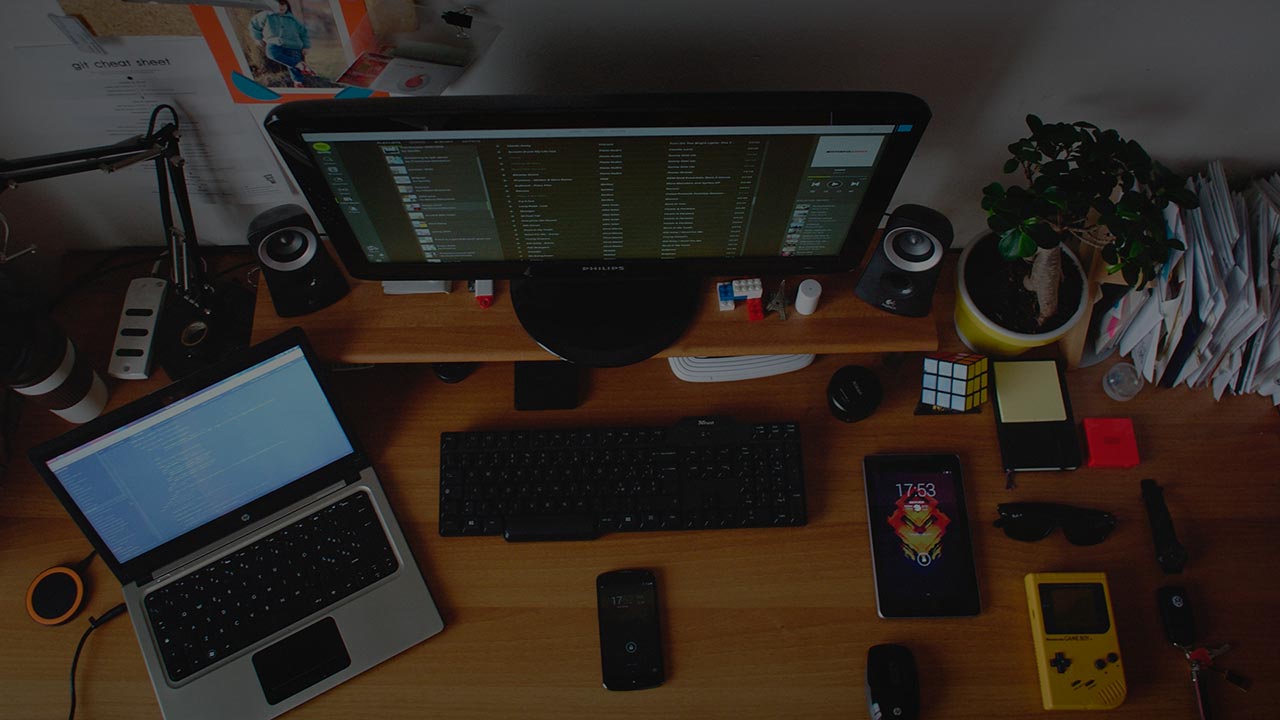 It happens when working with various plugins or add-ins, or large files. As a rule, problems begin when the user forgets to save the changes made to a file. Believing in the program's reliability, people often do not make a point of saving their files regularly.
Enable the Autosave Function
You can't prevent a software error or failure, but you can prepare for possible problems. You can save a file from time to time, but it's better to configure the Photoshop autosave function.
If you enable this function, the default autosave time will be 10 minutes. However, a lot can be done for 10 minutes, so it's better to set the minimal time period – 5 minutes.
Note: the program lets you set the autosave time period from 5 to 60 minutes.
In order to enable and configure this function, open Adobe Photoshop and go to this tab: Edit / Preferences / File Handling
In the window that opens, check the boxes next to "Save in Background" and "Automatically Save Recovery Information", and set the desired time interval.
The "Save in Background" function lets the program save files automatically without distracting you from work.
Automatic Recovery
If you set up the autosave function properly, you start Adobe Photoshop after a software failure or freeze, and it suggests you to restore the latest autosaved file. But it doesn't happen that way quite often.
In this case, go to the folder in drive C: where Photoshop keeps autosave files in the PSB format (which is basically the same PSD file supporting large file size, which can be opened with Photoshop).
You can find this folder by folllowing the path:
C:\Users\UserName\AppData\Roaming\Adobe\Adobe Photoshop CS6 (or СС)\AutoRecover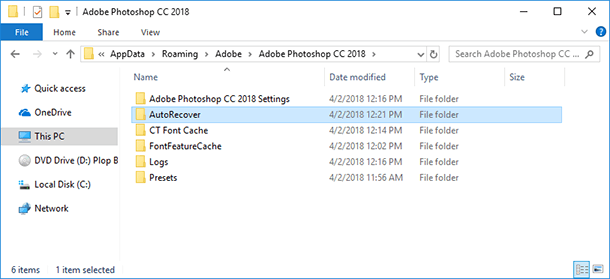 Go there and you'll find a PSB file for automatic recovery of the last autosaved copy of an Adobe Photoshop file.

Note: don't hurry to open this file, because Photoshop will delete it right after opening. That is why it is better to create a copy of the autorecovery file before opening it, or save it as a new image when you open it.
AppData Folder
By default, the operating system treats the AppData folder where Adobe Photoshop files are autosaved as a hidden folder. That is why don't worry if you don't see the folder after following the path above. Just configure Windows settings to show hidden files and folders.
To do it, open Control Panel and go to File Explorer options.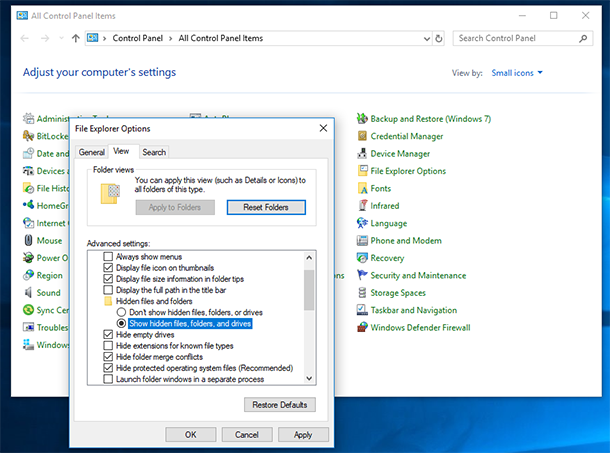 After that, go to the tab "View" and enable the option "Show hidden files, folders and drives".
Recovery Software for .psd Files
If the autosave function was not set up at the time of an unexpected crash or software failure which resulted in losing a file, such file can be restored with special data recovery software supporting .psd file format.
There are only a few products that can help you restore this particular file type. However, working with Hetman Photo Recovery you are not going to have any difficulties in restoring digital images in any format.