Download Hetman RAID Recovery™ 1.8 for free
Download Hetman RAID Recovery™ 1.8 and recover data from disks of a RAID array after a controller, NAS or DAS device failure. Recover software or hardware RAID of any type: JBOD, RAID 0, RAID 1, RAID 10, RAID 5, RAID 50, RAID 6, RAID 60, etc.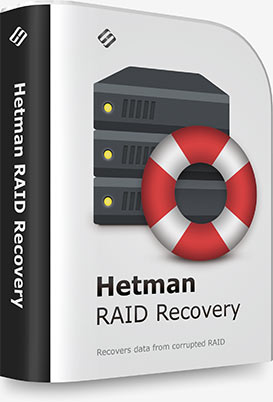 Download options:
The installation file lets you install the program in a familiar step-by-step mode. Launch the file and follow the recommendations of the wizard to complete the procedure. The portable version enables you to start the program without installation. Copy the contents of the archive to a USB drive or memory card and connect it to a computer.
Secure download

99% success recovery

1 000 000+ downloads per year

15 years of experience