Why Data Recovery Comes Handy
Even if You Do RAID and Backups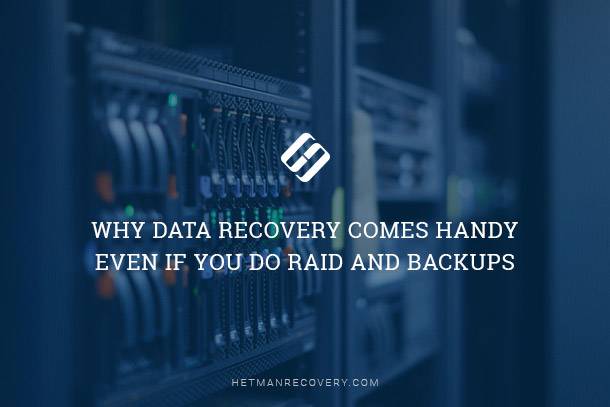 This article will explain the meaning of the term "fault tolerance", the extra security RAID systems add, and what backups can and can't do when it comes to securing valuable information. Familiarizing oneself with one of the many data recovery tools is an essential step of ensuring data integrity in the long run. Fault-tolerant systems, redundant storage arrays and even scheduled backups often do not mitigate the need of having a data recovery tool. Why is it so? This article looks at what 'fault tolerance' means, what kind of additional data safety is provided by RAID arrays, and what backups can and cannot do when it comes to ensuring the integrity of your data.
Read More