Recovering Information
from SSD: Myths and Reality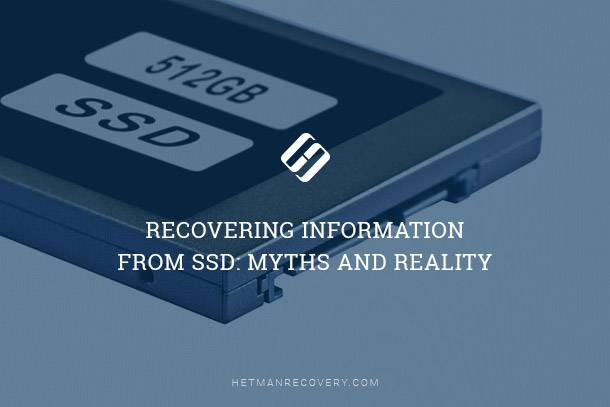 Read about SSD recovery issues: physical destruction of files with TRIM command and when it doesn't work. SSD drives are quickly replacing traditional magnetic hard disks. Often used as system disks, SSD drives hold the operating system, application, and all or most user files such as documents, settings, browser favorites, email etc. Having no moving parts, SSD drives are supposedly more reliable than their mechanical counterparts. However, user error, virus attacks and operating system failures present similar issues of data integrity.
Read More