How to Remove Viruses from a Desktop Computer or Laptop with Windows 10, 8 or 7 FOR FREE
Read this article to find out how to remove viruses from a computer or laptop for free and do it in Windows 10, 8 or 7. Let's have a look at how it is done, with the example of a popular antivirus.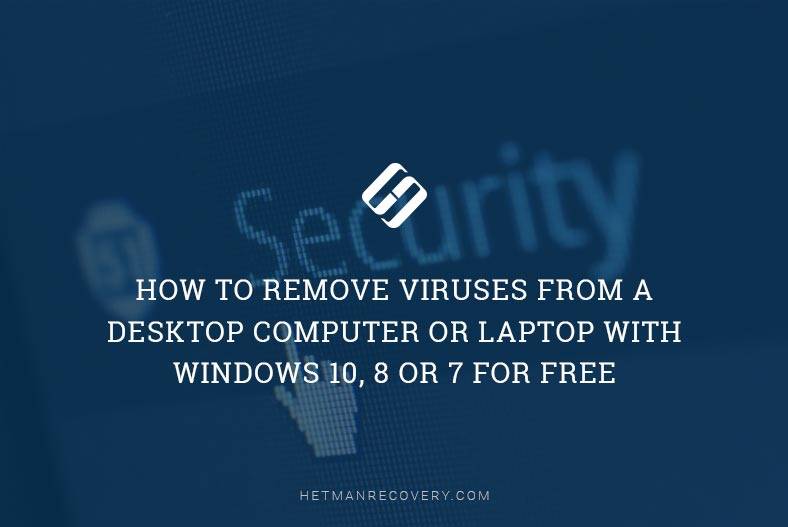 Are there any free antiviruses?
Many of us would certainly be very skeptical about this issue: are the "free" antiviruses really free, and how effective are they in real life?
Yes, such products exist. The quality of their work is different and depends on what you intend to achieve by using such a program.

On the other hand, there are also commercial antiviral solutions. Many of them are more effective than their free counterparts, and let you enjoy a free trial period before you need to pay anything. Such products are so numerous that I would hardly like to list all of them.
How to remove viruses with a free antivirus product?
We will search for viruses with a free version of an antiviral program, Malwarebytes. In a more or less similar way, a desktop computer or laptop can be cleaned with any other antivirus, be it free or commercial, or a free trial version of a paid antiviral product.
Malwarebytes will protect your computer from rootkits, malware and spyware, block file encryption operations used by ransomware, and ensure reliable protection when working online.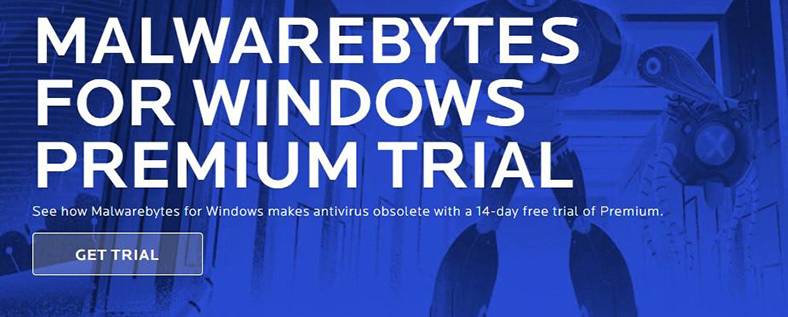 Go to the program's website (https://www.malwarebytes.com/), download and install it. After installation, antiviral defense will be activated automatically, but you will have to run the scanning to detect and delete viruses that may have got into the system earlier.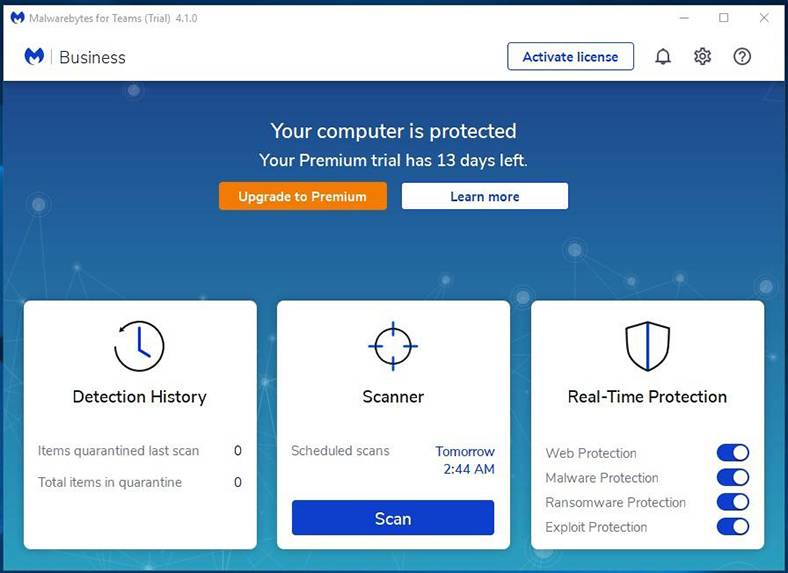 Start the program by clicking on its icon in the system tray and click on «Scan». The utility will scan your random-access memory, check startup files and Windows system registry. Then it will start a long check for all drives connected to the system, and run heuristics analysis.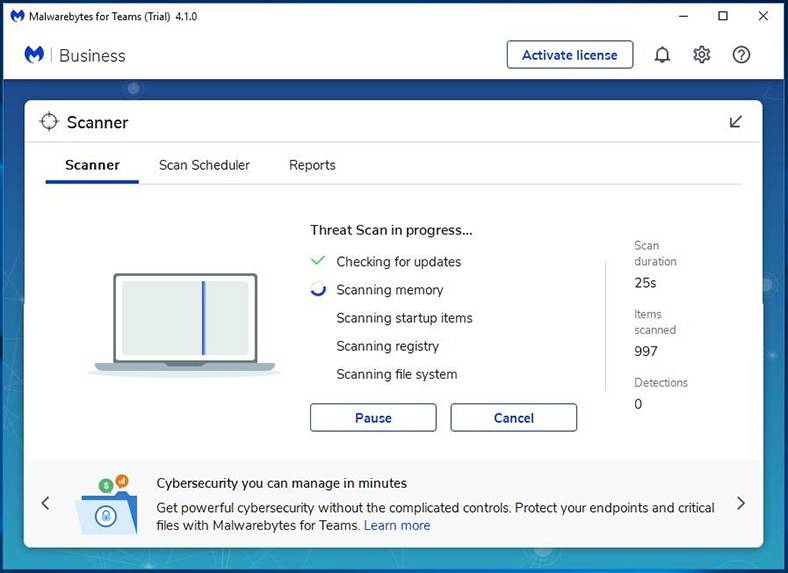 After scanning the program will suggest you a list of objects to clean and delete, which will protect important files from being automatically deleted by mistake.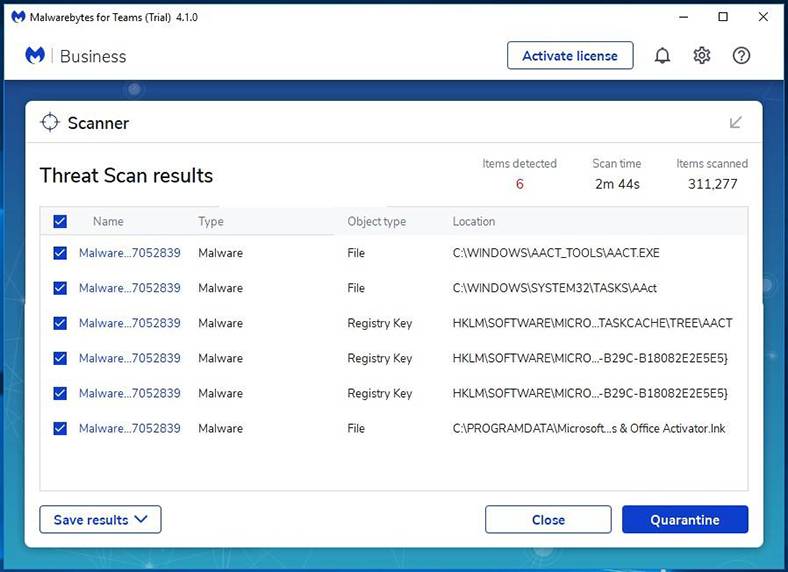 Unfortunately, virus attacks and further cleaning operations can do irreparable damage to the operating system, programs and documents. Windows can show you error messages, some programs can stop working or won't be able to start. If you have system restore points enabled, you can roll the system back to the moment of infestation or reset your Windows.
A complete system scan took less than 3 minutes in my case, and several threats were found. Select them and send them to the quarantine so that the system will be safe from now on.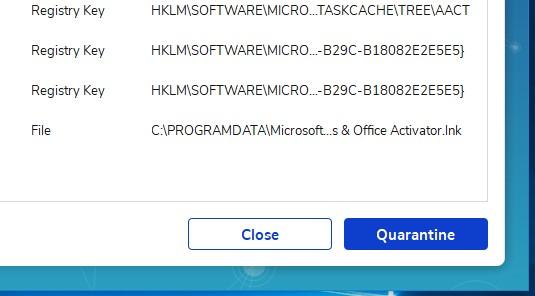 You can always recover files from the quarantine if they were sent there by mistake.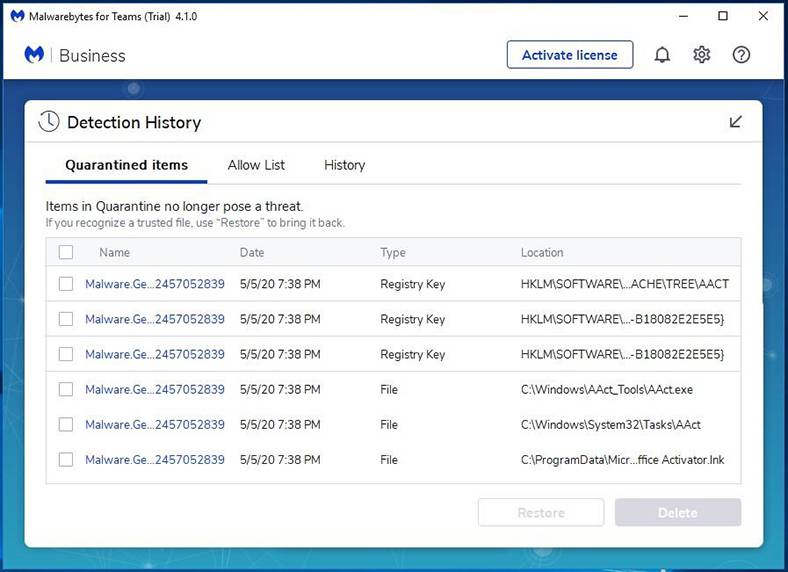 Remember that deleting a threat from the quarantine deletes the actual file from your computer's hard disk. If you need to recover these files, don't forget to use Hetman Partition Recovery. Check out other articles in our blog to find out how to recover files deleted by an antivirus.
The tool recovers data from any devices, regardless of the cause of data loss.
The «Virus & threat protection» tool in Windows 10
I would like to dedicate some more time to describing one more free tool to protect the operating system from threats and viruses – the antivirus integrated into Windows 10.
Although it affects system performance considerably, it also does its job properly and it really is a free product.
By default, it starts with the operating system and works automatically. However, if you need to manually scan the computer or a removable disk for viruses, you can start it by clicking on the shield-shaped icon in the system tray.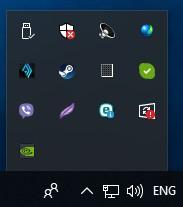 Open the menu «Windows Defender Security Center», jump to «Virus & threat protection» – and here you are, the built-in system antivirus is there.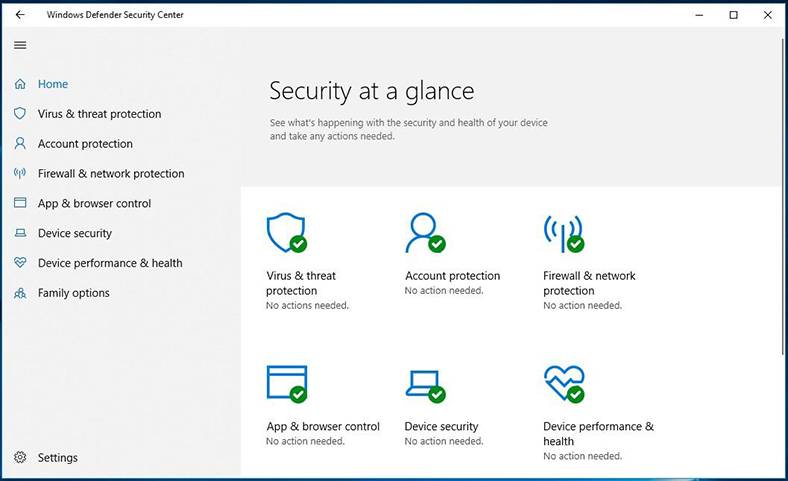 To scan the operating system for viruses, hit the button «Scan now».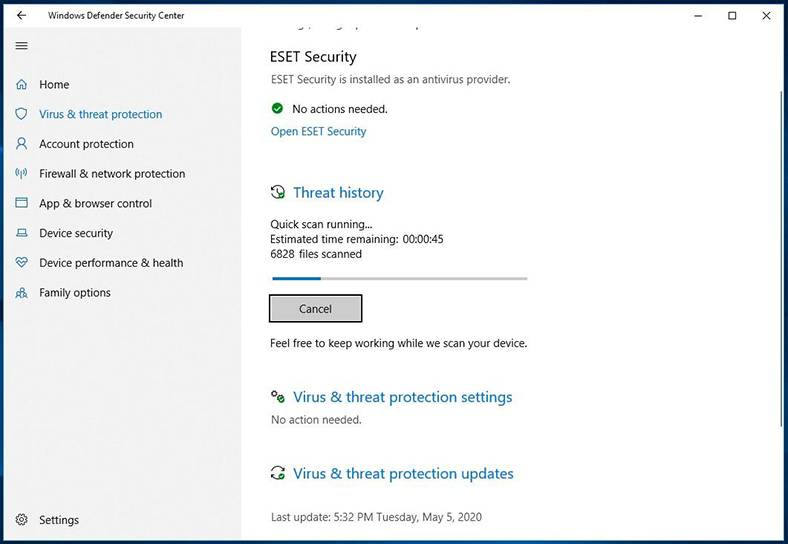 Otherwise, choose a different scan type by following the link «Run a new advanced scan».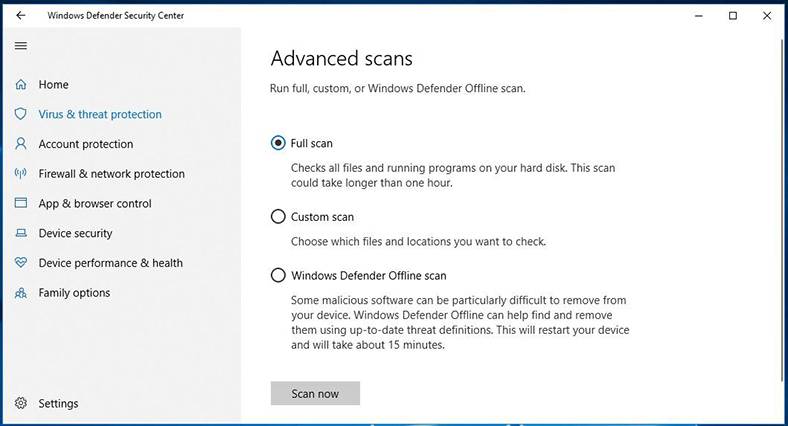 Now you can see that viruses can really be removed from a desktop computer or laptop for free.