How to Recover Data From a Damaged or Non-Operable Hard Disk
Read about the factors to damage the hard disk. How to recover data from a hard disk after physical or logical damage. Any failure in the work of a hard disk can get it damaged and trigger the loss of all data stored there. Yet even this disastrous situation is not so hopeless as it seems. In some cases, you can repair your hard disk and recover data, entirely or partially, from a damaged or non-operable hard disk. In this guide, we will describe the main causes why a hard disk can be damaged, and present effective methods to bring your data back.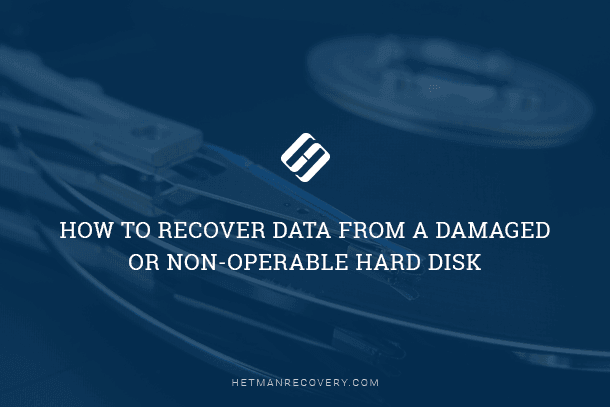 Introduction
The main element of a desktop PC or laptop in charge of safe data storage is a hard disk, also known as HDD. Regardless of being internal or external, such disks have the largest capacity compared to other data storage devices which is the key to understanding their wide range of use and extreme popularity.
It's no surprise that if a hard disk is damaged, broken or has some operation issues, all the information it contains becomes inaccessible for the user. Very important user data accumulated over the years with much effort can be lost, and recreating it again (for example, things like personal photo and video archives) does not seem possible at all. Despite of all the grim colors here, this situation is not that critical, and user data can still be saved. Later in this article, we will focus on the main causes of hard disks getting damaged, and explain how to restore the lost data.
Hard Disk Design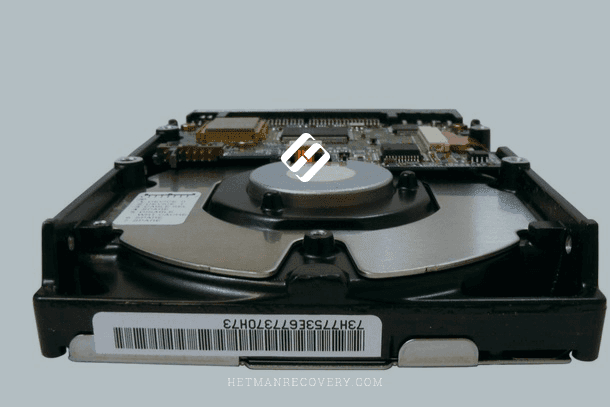 Before we get to describe possible causes that make a hard disk damaged or broken down, it's worth taking a look at how a hard disk is arranged inside to have a better understanding of possible problems.
An HDD a hard disk (in other words, a hard disk drive) is a mechanical mass-storage device which is meant to write, retrieve and store various user information. For example, business and personal documents, music, videos, various phots and pictures, electronic messages, projects and presentations, scientific and literary research works, games and so on – these are only a small portion of all data that a hard disk stores and provides access to.
The main elements of the hard disk are rigid glass or aluminum platters coated with special stuff and meant to store data. Writing and reading any information is performed with special magnetic heads that do not touch the platters when working, which improves the hard disk lifetime. Administration and full control of all main functions of the hard disk belong to the PCB board.
The listed main elements let the disk write and read any data, at the user's choice, for a long time.
Data Backup Copy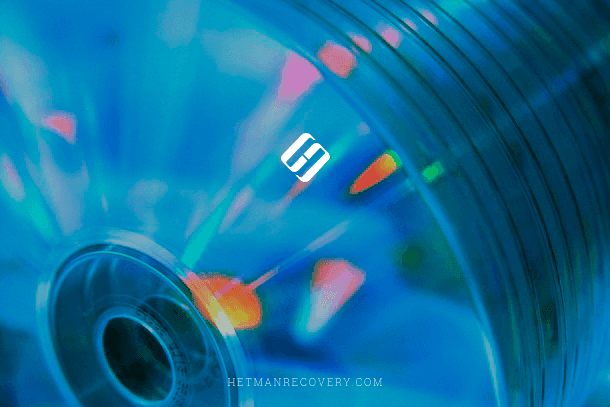 Hard disks are quite reliable but have a certain durability resource, which is limited. The less resource is left the higher are the chances that a hard disk will break down or stop working. Nevertheless, even in such situation when the drive is no longer operable, there are methods to recover the data that's still inside.
That's why, and taking into account that your disk may get damaged especially when you see certain warnings (which we will describe below), you should take care and create a disk backup copy, for example, on an external storage device. Alternatively, you can use any of the possible ways to create a backup copy in a cloud storage device. This method is quite convenient as it lets you save a lot of time in case the main hard disk breaks down suddenly, and at the same time, it gives you access to your data at any time and from any computer device.
Despite all the positive effects of creating a backup copy, such methods may have certain downsides as well. When you store data on another device, there is a risk that the additional device can break down as well as the main storage device. However, the chances for both devices to get out of order at the same time are very slight. Also, the device used as a standby storage should have a large internal capacity as the amount of user's data is growing day by day.
With the cloud storage option, there is always a risk that third parties can access the backup copy, or this data can be hacked or lost after a virus attack. That's why this method will be good only if the user is absolutely confident that the data is stored safely and won't be stolen.
You can learn more about backup options in the Windows operating system, system restore, creating a system image and recovery disk, and find out the advantages of cloud storages and configure them for data backups by visiting our YouTube channel and watching the video guide Windows Back Up (OneDrive, File History, System Image, Recovery Disk).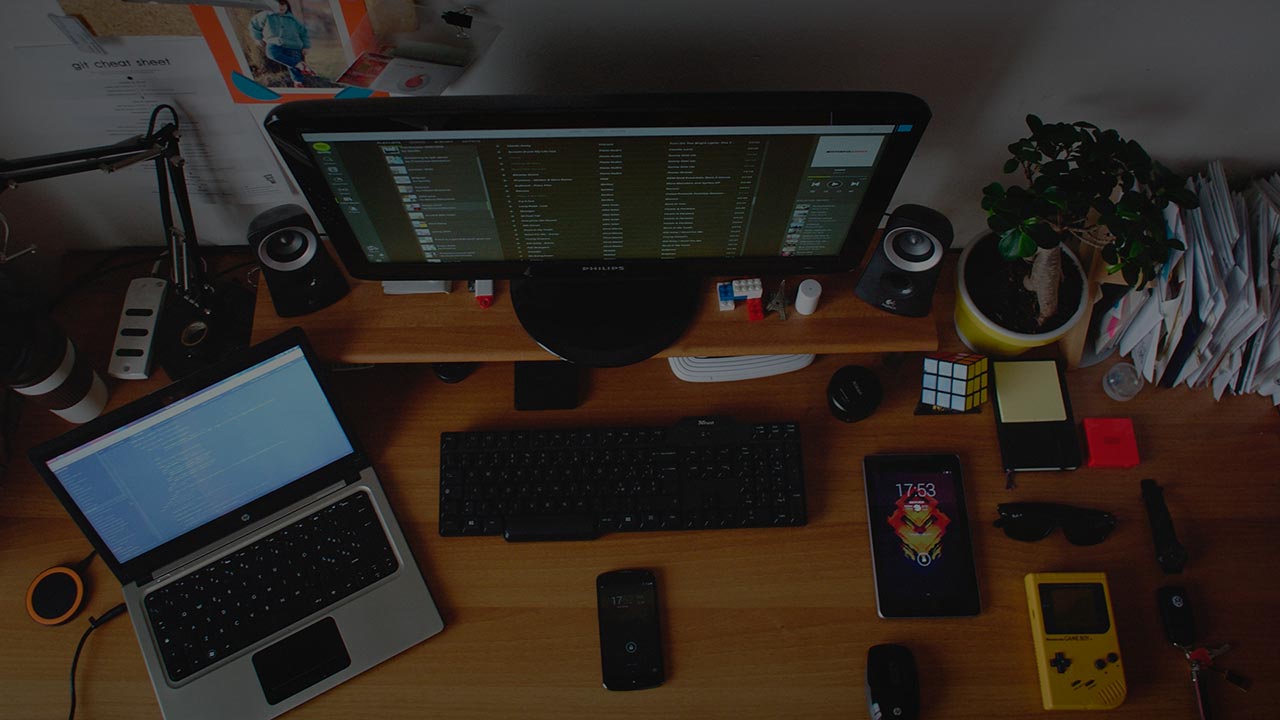 Based on their own preferences, people choose this or another backup method. However, the point is that backups are a must have.
Possible Symptoms of a Damaged Hard Disk
When certain signs appear, you can predict future problems with the hard disk and prepare for them, securing your data by creating a backup copy or transferring your data to another storage device. Below, we listed several main symptoms you should pay attention to:
Strange noises – sometimes users hear strange noises which may indicate that the disk is damaged and it is high time to repair it. In this case, using the disk any longer is unacceptable.
Disappearing data – when data disappears from the PC or you can't save documents, it means that your disk is trying to fix some damage, so it's worth thinking of saving your data somewhere else before your disk breaks down completely. There may also be other causes such as malware (virus) effects which can also harm the hard disk.
Various computer failures – if your computer encounters regular BSODs, or the boot process restarts at the initial stage, it may indicate hard disk issues as well.
Long access time – modern computers have very quick processors so it shouldn't take too long to open a folder or remove some files. If all processes of your computer slow down, and you feel the computer's performance is affected, there are high chances it's your hard disk breaking down.
Preliminary Action and Diagnostics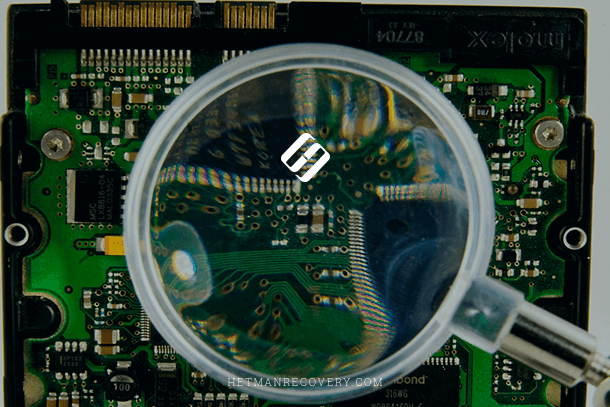 As soon as you encounter any symptoms indicating possible hard disk damage, you should take some action to reduce the risk of permanently losing the data stored in that disk.
This first thing is to find out if the problem is really a hard disk failure. That's why you should stop using the computer and turn it off. Even if you don't address the disk directly, the operating system may independently perform certain actions and write various data to the system disk: temporary files, separate fragments of the paging file, registry data, event logs etc which can overwrite the data you are going to recover. Sometimes even small changes can make important data disappear.
The next step is to take out the problem-causing hard disk and connect it to another personal computer as an additional drive. Try connecting the hard disk with a separate cable, or use a multifunctional adapter. If there is no other computer to use, take a spare and healthy hard disk (the one you are certain about) and insert it instead of your disk the operability of which you'd like to check. Install the operating system onto the new disk and use it as the main one, and then connect the disk in question additionally.
If the computer can confirm the good condition of the hard disk and provide full access to its contents, then the problem is evidently connected with other equipment such as cables or connectors of your computer. If that's the case, replace the faulty cables with new ones and join your hard disk to another connector. In rare cases, a hard disk refusing to work with your computer (but normally working with another one) may indicate a motherboard failure. Anyway, checking the computer's entire technical condition will be advisable.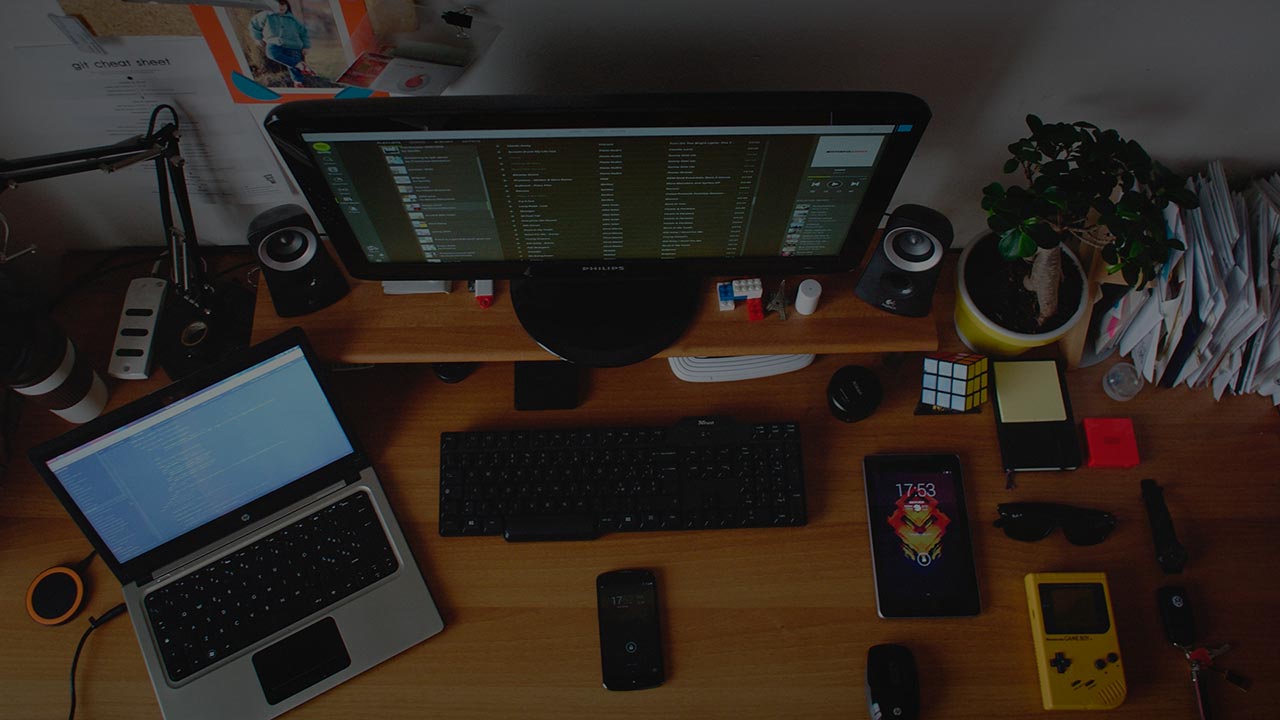 Causes of damage to the hard disk and possible preventive methods
There are many situations that may result in damage to the disk. Your personal computer works all right, but one day it suddenly stops booting or can't give you access to files. Whatever happens, there are still two main causes to result in a hard disk failure: mechanical damage or problems after a logical failure. Each cause may combine several types of issues which we are going to consider below.
Mechanical Damage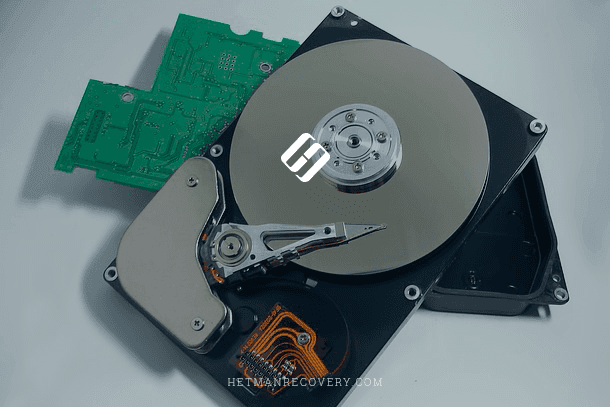 This general term includes three kinds of defects:
Damaged PCB elements: Such defect makes a hard disk inaccessible. Meanwhile, all data will be completely safe, or only a small share of the data may get damaged. The damaged PCB board (also known as logic board) can be repaired (for example, replace failed or bulged capacitors) or replaced with a healthy PCB. However, you should take into account that the PCB board should be compatible with the hard disk, that is, comply with the main parameters (for example, model, series and firmware version) and support adaptive tuning of a particular hard disk. After all necessary actions, the disk can be used again.
Hardware mechanical failures inside the hermetical block: These usually include breaking-off or fracturing of the head assembly, destroyed bearings and motors, which may, in its turn, result in damage to the platters. Sometimes the head assembly (head block) may get stuck in the landing zone, or the damaged head assembly may block access to certain sectors. With such defect, a hard disk doesn't start and can't be recognized by the computer's BIOS. It is next to impossible for an ordinary user to fix such a defect, as even microscopic particles of dust which get inside the drive when it is opened may be likely to put it out of action forever.
Damaged platters of the hard disk: It can be both an independent issue and a consequence of hardware issues described in the previous part of the article. This defect is mostly represented by appearance of scratches or bad blocks – damaged sectors where data cannot be read. As a result, opportunities for disk remapping become scarce. So if the damaged sector contains information on the structure, the corresponding level of the disk logical structure disappears; if the unfortunate data concerned a file, such file becomes inaccessible.
With mechanical damage issues (if you are not confident of your skills and don't have the sufficient knowledge to repair a damaged or inaccessible hard disk), the best solution is to contact a specialized laboratory dealing with data recovery and hard disk repairs. Any careless movement can result in complete loss of data without a single chance to bring it back.
Every such laboratory possesses specialized equipment and sterile, dustproof premises that won't let any dust into the open hard disk case, and their staff are skilled enough to recover information from faulty, damaged or non-operable storage devices.
The only considerable disadvantage of dealing with such labs is the exorbitant price of their services. In spite of all their abilities, labs don't give you any guarantee that the information from such damaged disks can be recovered in full. However, you will have to pay the full price of their works even if the final result is negative.
So before asking the lab for help, think about the amount of data inside the damaged hard disk and decide if it's worth the expenses you are going to take. Then you'll have to either face the hard reality of losing it, or use professional data recovery software to get your data back.
Problems After a Logical Failure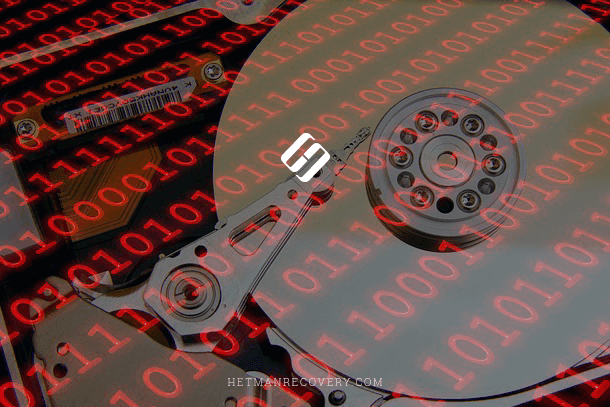 In case of a logical failure the defect appears at the software level when, for some reason, user data or internal information concerning full-fledged operation of the system get erased. As a result, the hard disk won't generate any additional noise but also, it won't boot and you can't access the data stored inside it. However, you can extract all the necessary information and use it – provided that you apply some professional data recovery software. You can additionally explore your options in case you don't have access to a personal computer or laptop due to problems with booting and using the operating system by watching a video guide «How to Restore Data from a Windows Computer or Laptop That Can't Boot».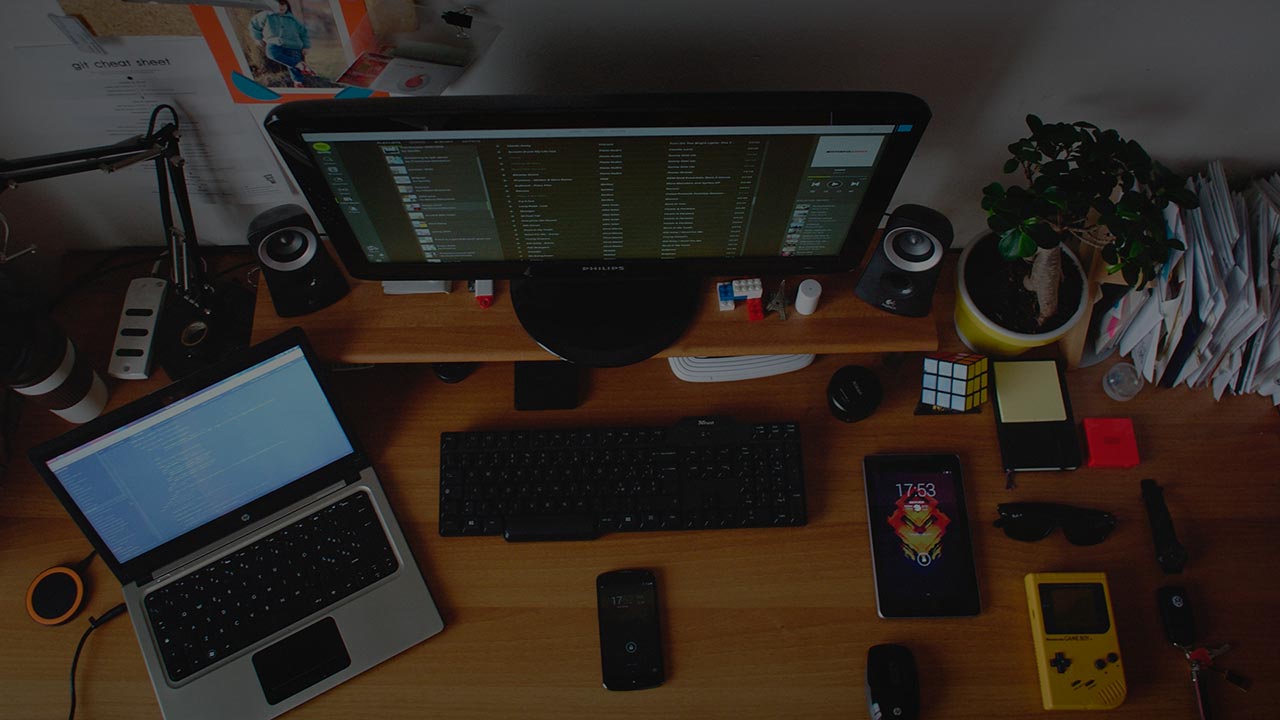 The main causes of a hard disk logical failure are as follows:
Accidentally damaged contents of a sector: Such defect is quite rare but still it can happen to your computer sometimes. Accidental distortion of data in a sector may indicate a mechanical issue coming soon, be a result of malware activity, or turn out to be an accidental write operation due to a power surge. Such defects may render a hard disk to be non-operable.
Damaged MBR (Master Boot Record): Such kind of logical failure can result in a situation when partitions are either not recognized by the operating system, or their settings are recognized incorrectly. The easiest consequence of such failure is the damaged signature which makes the operating system think that there is no useful data in the place of boot record, and that the disk is not divided into any partitions at all.
When the bootloader code is damaged, the operating system fails to boot from such disk, and it results in your computer freezing. Meanwhile, the logical structure of the disk may be preserved and the data won't be lost.
The worst possible consequence of a logical failure is damaged contents of the master boot record which may result in destruction of the partition table and loss of access to the information stored in the partitions. Contents of the table may have various degree of damage and this is what may influence the final amount of data that can be recovered.
Damaged file system: By its characteristics, such failure is very similar to damaged master boot record, the only difference being that there is no access to a partition, or the operating system recognizes it as unallocated disk space. Accordingly, all the contents of such partition will be unreadable. Sometimes fixing file system issues can't solve the problem and some data might be represented as lost logic strings.
How to Recover Data from a Damaged or Non-Operable Hard Disk
The methods of data recovery in case of logical damage to the hard disks boil down to using professional data recovery software. The leading position among other similar programs belongs to Hetman Partition Recovery by Hetman Software. This product can recover, effectively and entirely, any information lost after various failures: deleted hard disk partitions, formatted or deleted logical partitions, and fix the data inaccessible due to a virus attack, a file system failure and so on.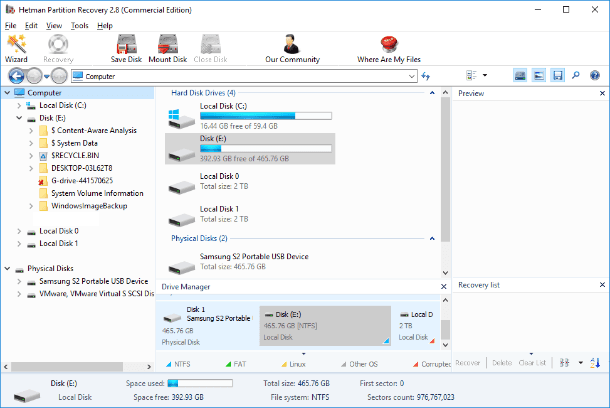 The program combines a set of very powerful algorithms capable of restoring additional attributes of files and correcting any errors in the logical structure of a hard disk.
The tool recovers data from any devices, regardless of the cause of data loss.
Hetman Partition Recovery analyzes all data in a hard disk, even if the tables are erased or absent, and recovers the lost data with the signature search. The program can also run a deep analysis of the hard disk which allows it to recover information after system or mechanical failures, when the disk is unreadable, and restore data from damaged, unreadable, inaccessible and non-operable disks almost in full.
The program has a nice-looking and user-friendly interface similar to that of the Windows operating system, and presents files similarly; while featuring a wide range of functions, it is quite easy to work with even for novice users.
A serious advantage if the integrated recovery wizard that can take any user through several steps of configuring the options and recovering their data. Depending on the selected analysis type, the program can restore lost files and rebuild the disk structure entirely by organizing them by file format.
Another function, no less important and very helpful for the user in enjoying all features of Hetman Partition Recovery, is the preview option for recovery results, which displays the contents of every file when you click on it (for example, users can preview text documents, tables, photos, videos, listen to music and so on).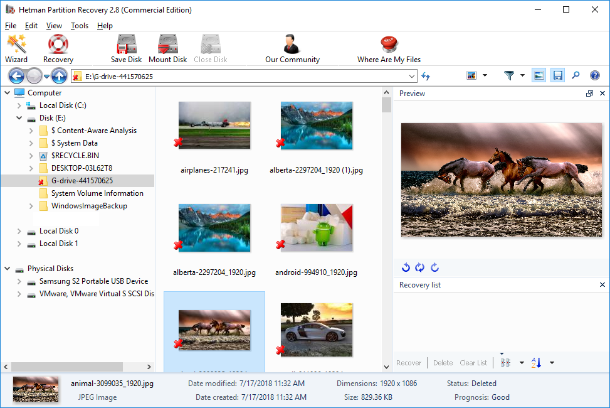 Having viewed the contents of every file and chosen the preferred ones, you can save them in a number of ways offered by the program as default options: burn to an optical disk, i.e. CD/DVD, create an ISO image, upload files to a remote server with the FTP protocol or save data to any storage of your choice (for example, a hard disk, a memory card, or a USB flash drive).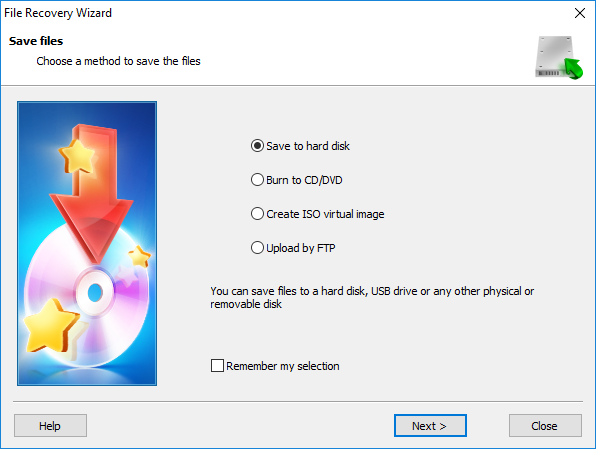 Now the user files are recovered and stored in a safe and healthy data storage device. You can learn more about the opportunities provided by Hetman Partition Recovery, its methods and advantages in our video guide on YouTube: «How to Recover Deleted Files in 2018 With Hetman Partition Recovery Software».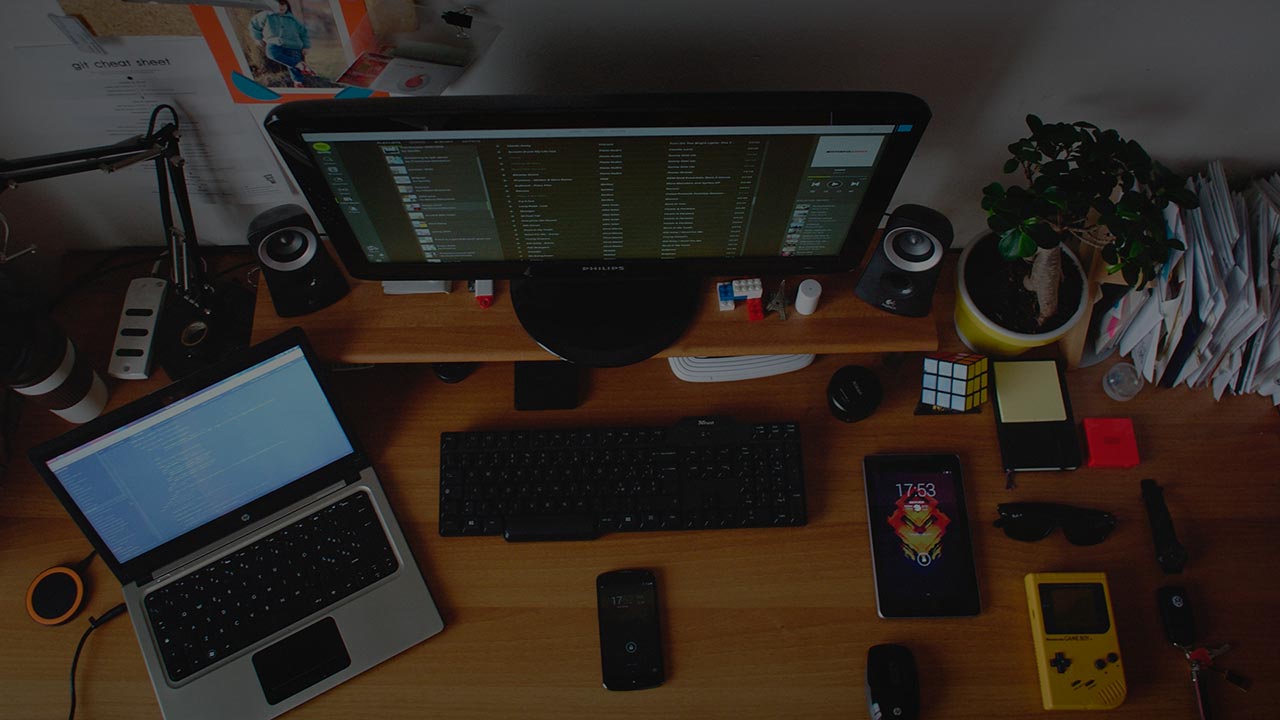 Conclusion
Information is very important for users and securing its safe storage receives primary attention.
No matter how reliable data storage devices you use, there is always a chance they can break down for various reasons.
Sooner or later, everyone may face this unpleasant situation, so you should be prepared. Knowing possible causes of damage to the hard disk, you can react to alarming symptoms and secure your data to prevent its permanent loss.
Even if the disk is damaged, unreadable or non-operable, there are effective methods to recover its data – for example, by using professional data recovery software like Hetman Partition Recovery.
If you still have any questions or wishes concerning the topic of repairing HDD disks and recovering data from a damaged or non-operational hard disk, post a comment and we will answer it without fail.