Securely Destroying Information:
The Issue of Solid-State Drives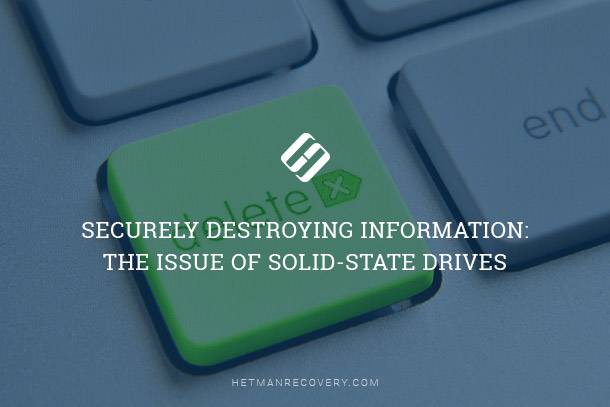 Read about peculiarities of SSDs when it comes to storing and deleting information, and why traditional data recovery methods don't work for solid-state drives. There are two issues with Solid-state drives. First, it's very difficult to erase anything really secure. Second, it's very difficult to recover information no matter which way it's been erased. Pretty much everything said above only applies to conventional magnetic hard drives, USB flash drives and older SSD drives with no TRIM support.
Read More