Viruses as One of The Causes For Losing Data
In this article we will learn, step by step, how to keep your data safe from viruses in various situations. Even this simple advice will protect you from 99% of possible problems.Today, the number of viruses can be counted in hundreds of thousands! It is so easy to get your computer infected with all of them out there! In this article we will learn, step by step, how to keep your data safe from viruses in various situations.
Contents:
What Is a Virus and Symptoms Of Infestation
A virus is a self-copying program. Yet if the only thing it did was copying itself, it would not be so difficult to fight them. Some viruses can exist without interfering with the users, up to a certain moment. Only when the time is right, they start acting – blocking access to certain websites, delete information and files or damage data. To cut the long story short, they prevent the PC from working correctly.
Any computer begins to work in an unsteady manner when it is infested by viruses. In fact, the symptoms are very numerous, and sometimes the user has no idea of having a virus in his PC. One should be warned and scan your PC with an antivirus if you encounter the following things:
Slower performance.
Files do not open, some of them become damaged. Especially it applies to programs because viruses tend to affect .exe and .com files more often.
Reduced performance of programs, services, failures and errors in applications.
Blocked access to webpages.
Blocking of Windows OS, requests to send an SMS for unblocking.
Loss of passwords to access various resources (that is what Trojans usually do – but after all, these can be classified as viruses, too).
This list is not comprehensive, but if you have at least one symptom the chances for virus attack are quite high.
How to Delete a Virus From Computer
A "Common" Virus
When we say common we mean the virus is not going to block your access to work within OS Windows.
To begin with, install one of antivirus utilities.
The scan is going to take quite a long time, and it is better not to run any parallel processes because an antivirus program often blocks some files during its work. After the scan is complete and viruses are removed, reboot your PC. Then install a popular antivirus program and run a complete scan on your computer again.
A Virus Blocking Windows
The main problem with the viruses of this type is that you cannot work in the operating system. That is, to cure your PC you need to have either another PC or disks you have created in advance. If worst comes to worst, you can ask your friends or acquaintances for help.
First of all, try loading the system in the safe mode with command prompt (this loading option will appear if you press F8 while your PC is loading – and it is better if you press it several times).
If the PC booted successfully, enter "explorer" in the command prompt and press Enter.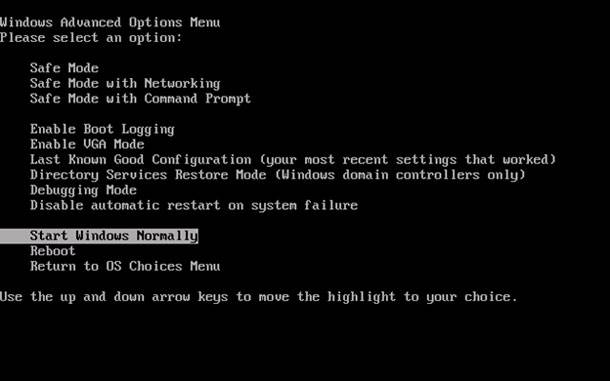 Then go to the Start menu, type "msconfig" in the Run menu and press Enter.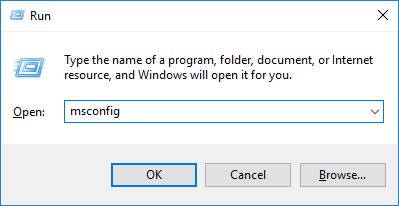 This system utility helps you to see everything which your computer loads automatically. Now disable everything!
Then reboot the PC. If you were able to enter the OS, then install the antivirus and scan all disks and files for viruses.
If you cannot reboot the PC in safe mode, you will have to use a Live CD. This is a special boot disk which you can use to scan the HDD for viruses (and remove them if any are found), copy data from HDD to other devices.
After booting from Live CD you can start scanning the hard disk. As a rule (if any viruses are found), such scanning allows removing the most widespread kinds of viruses which you cannot delete in any other way.
This is why in the beginning of this chapter we mentioned the fact that you will need another PC to cure the first one (because you cannot record a disk with an infected PC). It is recommended to have such a disk in your collection!
After antiviral treatment with Live CD, reboot your computer and install a full-fledged antivirus software, update it and run a complete system scan.
In any case, it should be a must to have at least one antivirus on your computer (+ we strongly recommend a setup disk with Windows and a Live CD for situations when you need to remove viruses).
Recovery of Data Damaged By Viruses
Unfortunately, there is often a situation when it is possible to remove viruses from the computer but the data on the hard disk appears to be damaged, deleted or unreadable because of activities of some malware.
Such situation may seem irreparable. However, there is a good way to recover data even under such circumstances – data recovery software.
In particular, with the help of Hetman Partition Recovery you can recover data damaged or blocked as a result of virus attacks. As it has been said before, viruses and Trojans as well as other malware, delete information purposefully or make it unreadable by modifying or deleting system structures on the disk. However, this utility includes a series of innovative algorithms that successfully extract data from infected disks.
What does it mean? If an operating system in your disk is blocked and cannot be loaded, and you can't clean the hard disk from viruses properly, or after cleaning and rebooting your PC you face a loss of data – connect this disk to another computer and scan it with Hetman Partition Recovery. The program will find your files and save them to a safe location.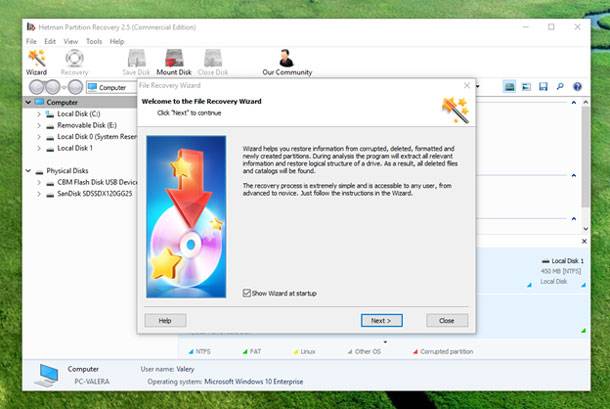 Conclusions. In any case, it is easier to prevent the threat of infestation than to try hard while removing the virus. There is a list of things you can do to reduce the risk to a minimum:
Install an antivirus program and update it regularly.
Update Windows OS. After all, its developers provide critical updates for a reason.
Do not download doubtful keys and trainers for games.
Do not install doubtful software.
Do not open mail attachments from senders whom you don't know.
Even this simple advice will protect you from 99% of possible problems.
I wish you luck in removing all viruses form your computer without losing your data.