How to Restore a Deleted Video File With Windows 10 Compatible Software
Read this article to find out how to restore a video file accidentally deleted from a hard disk, USB stick or memory card, and how to restore a deleted video file using data recovery software. We'll tell you about various methods of recovering files from a digital camera or dashboard camera, and outline the plan for restoring a video file deleted from an Android device.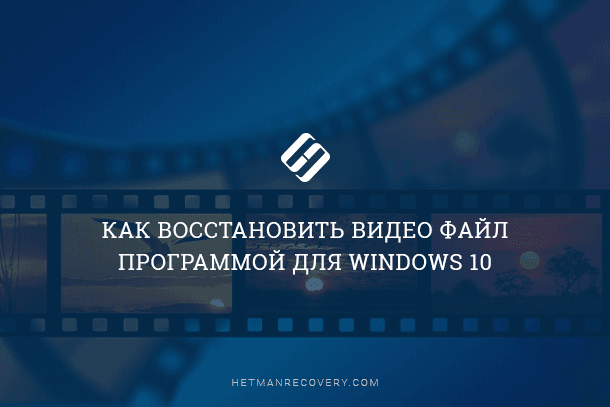 Digital video formats can boast numerous advantages, but they also have certain downsides. By now, video files are stored on physical storage devices (media) in the same way as other types of digital information. It makes digital video files vulnerable to all typical risks of data loss such as hard disk failures, virus attacks, accidental deletion, mishandling the memory card, data transfer errors and so on.
On the other hand, recovering video files from hard disks and memory cards is way easier than doing it from carrier tapes or DVDs. After all, video files are just files like all other data stored inside a computer, which means we can use the same data recovery approaches that have already proven effective in dealing with other types of files.
So in this article we will show you what to do if a video file gets lost or deleted accidentally.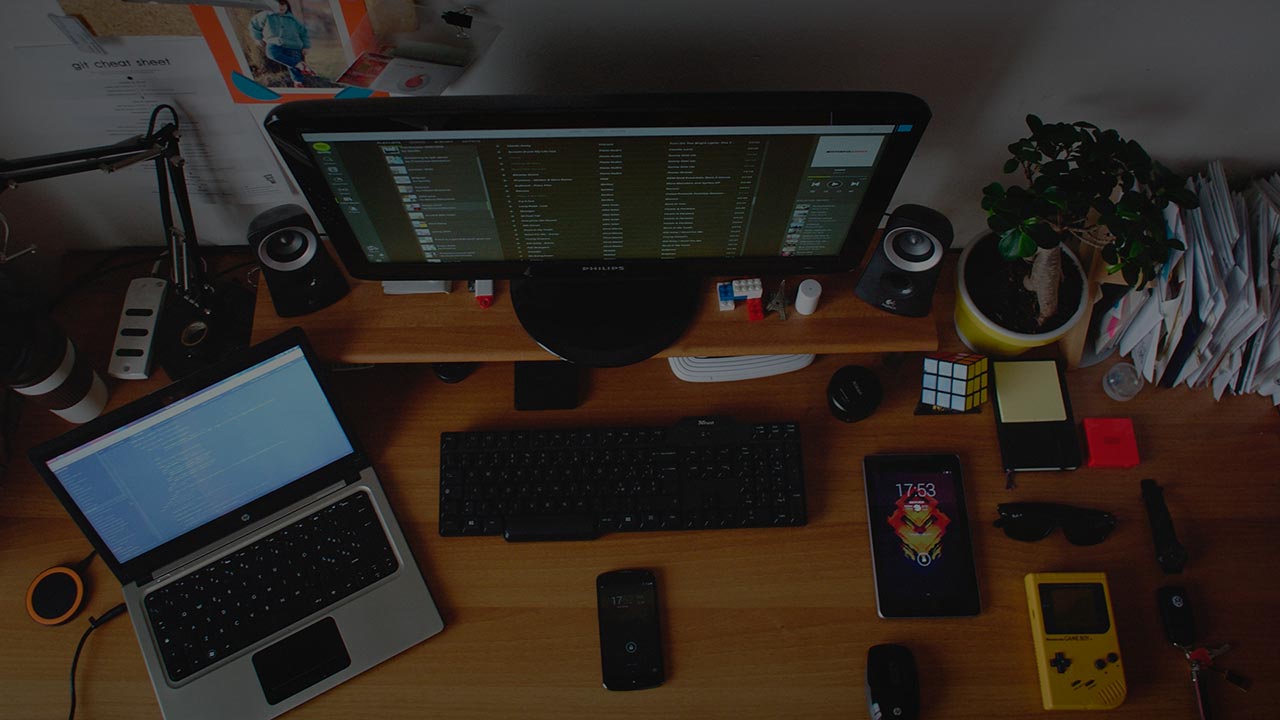 Check the Recycle Bin for the Deleted Video
It is no secret that when you delete a file from the hard disk of your computer or laptop, they are moved to the Recycle Bin automatically. It gives you a good chance to recover such files if you realize that the file was deleted by mistake.
If you deleted a video from your computer or laptop and then realized it was a mistake, the first thing to do is to check the Recycle Bin – it can be there.
To recover a deleted file from the Recycle Bin, right-click on it and select Restore. As a result, it will return to the location from which you have deleted it before.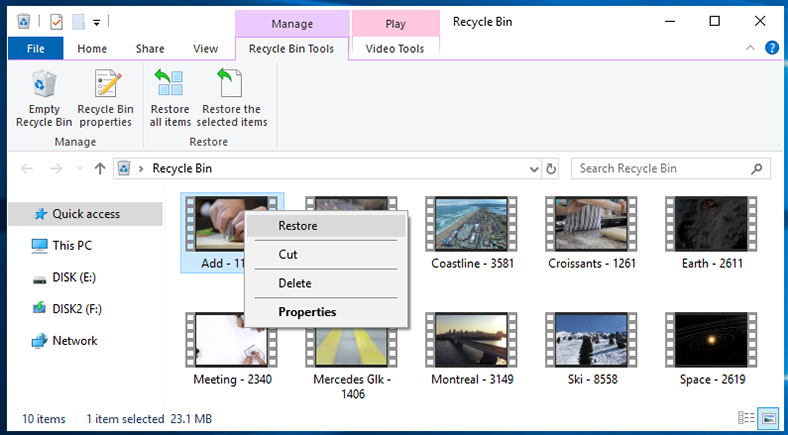 Yet remember that if the deleted file is larger than the maximal size you have set for the Recycle Bin, it is deleted permanently instead of being moved to the Bin. So be careful enough to read system notifications when you delete a file.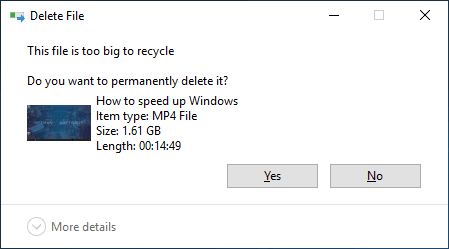 In our blog, there is a very detailed article about viewing, restoring or deleting permanently the files sent to the Recycle Bin: "Files sent to the Recycle Bin: how to view, restore or delete them permanently".
A Good Video File Recovery Tool for Windows
This is true when we are talking about a computer or laptop and some files deleted to the Recycle Bin.
But what should you do if:
a video was removed from a computer without using the Recycle Bin, or the Recycle Bin was emptied after deleting a file;
A video was removed accidentally right from the digital camera;
a memory card was formatted by mistake while it was inside the camera;
the data in the memory card is damaged (for example, due to a failure or because of wrong ejection) and so on;
In this case, you can recover a video file with the help of special data recovery tools such as Hetman Partition Recovery.
The tool recovers data from any devices, regardless of the cause of data loss.
Suppose you deleted a video file or cleaned the memory card inside your camera by mistake. When you connect it to your computer, you don't find any files, and that is natural. What if it was a video you made for someone else, or this video was the result of many hours of work?
If that's your case, install and launch Hetman Partition Recovery. The program will scan your computer automatically and display all hard disks and removable drives, physical and local disks connected to this PC.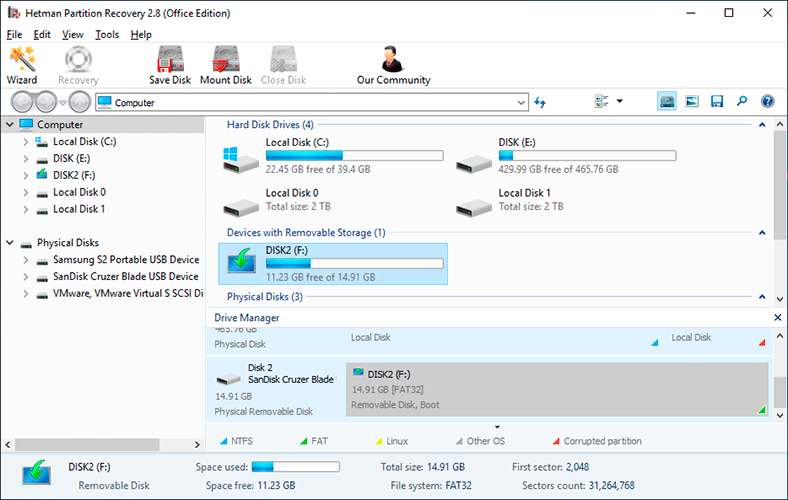 Find the storage device from which you need to recover the video file. Click on it and select the analysis type.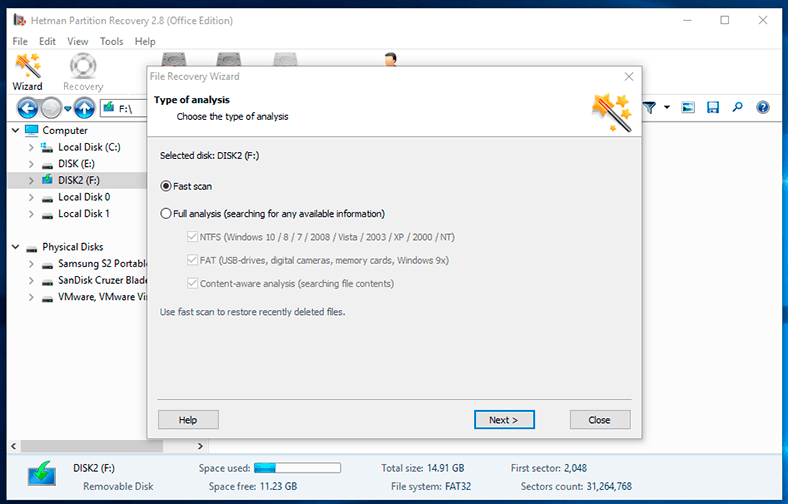 You can start with Fast scan. It is very quick and it saves the directory structure (the way how folders and files are arranged).
Wait until the scanning process is complete.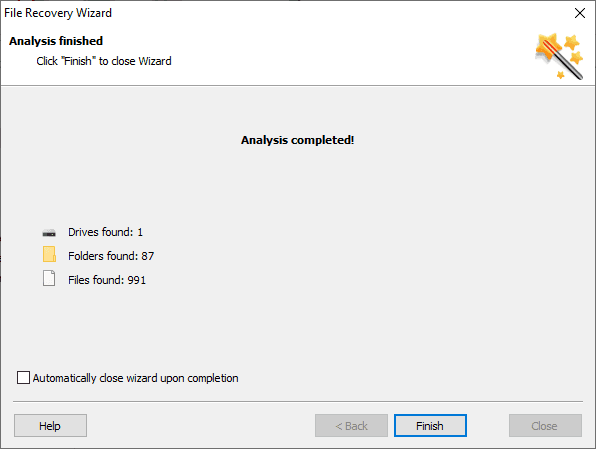 As a result, the program will show all video files you can recover. The red cross indicates the ones which have been deleted.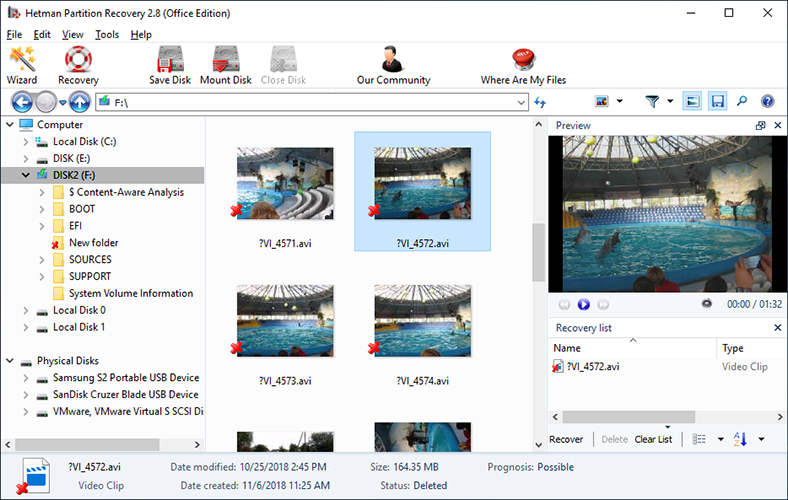 You can use the preview window to watch the contents of the videos you can recover. Drag the necessary files to the Recovery List and click on the Recovery button.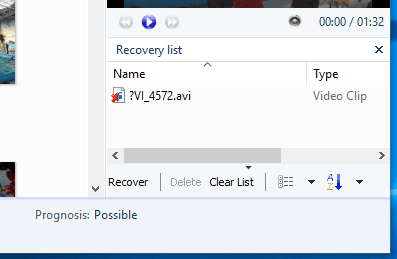 Choose the saving method and the corresponding folder, and click Recovery again.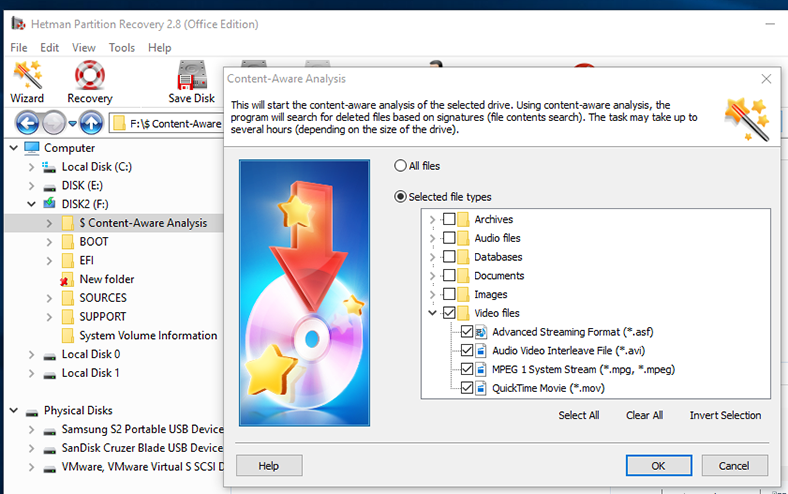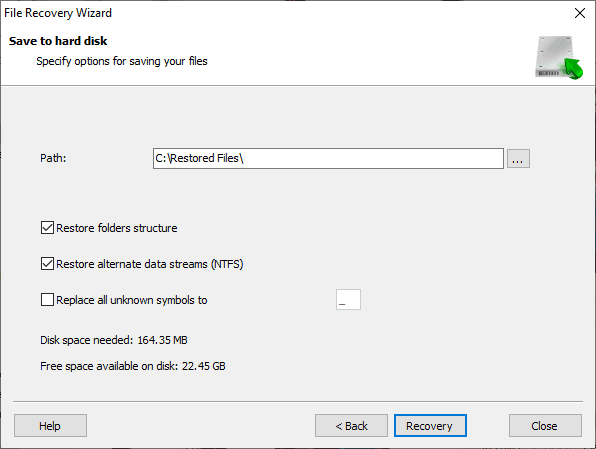 If for some reason the program didn't find the deleted video file you are looking for in the scanned disk or memory card, click on $ Full analysis.
As a result, the program will analyze the selected disk more thoroughly. It will search the disk for deleted video files by their signatures, that is, by their contents.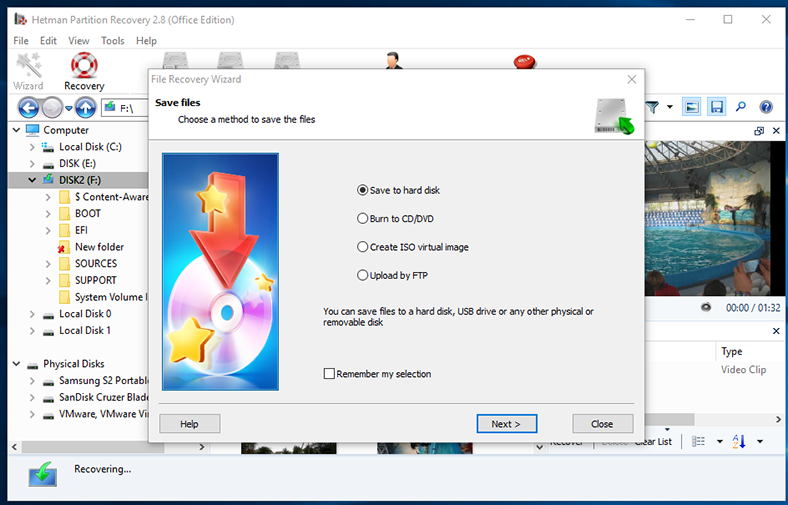 This process is more complicated and much longer than Fast scan, that is why it will take more time. Wait until the process is over.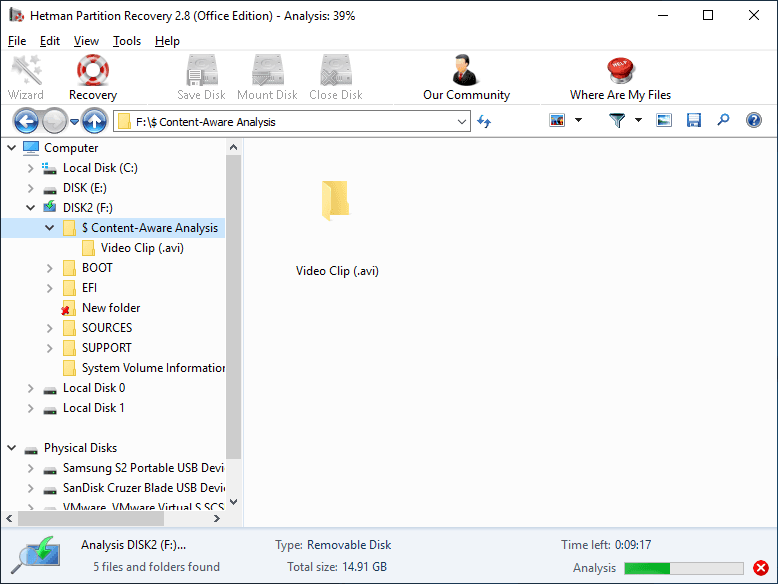 If your videos were lost after formatting a memory card or after a memory card failure rather than after you deleted them, this method will be more effective.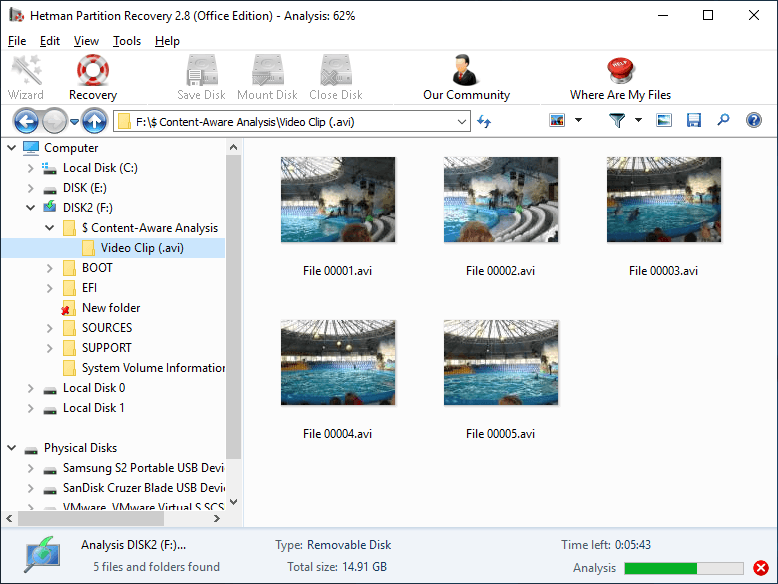 In the same way, you can recover a video deleted from the hard disk of a computer or laptop, removed after emptying the Recycle Bin or deleting the file without using the Bin. In this case, you should use the program to scan the hard disk.
Recovering a Video File from a Digital Camera or Dashboard Camera (Video Recorder)
Essentially, there is very little difference between dashboard cameras used by so many drivers, and ordinary digital cameras, that's why I brought them together in this part of the article. However, you can recover data from them in the same way that I have described previously.
Just connect the camera, video recorder or their memory card to a computer, and recover video files with the specialized program.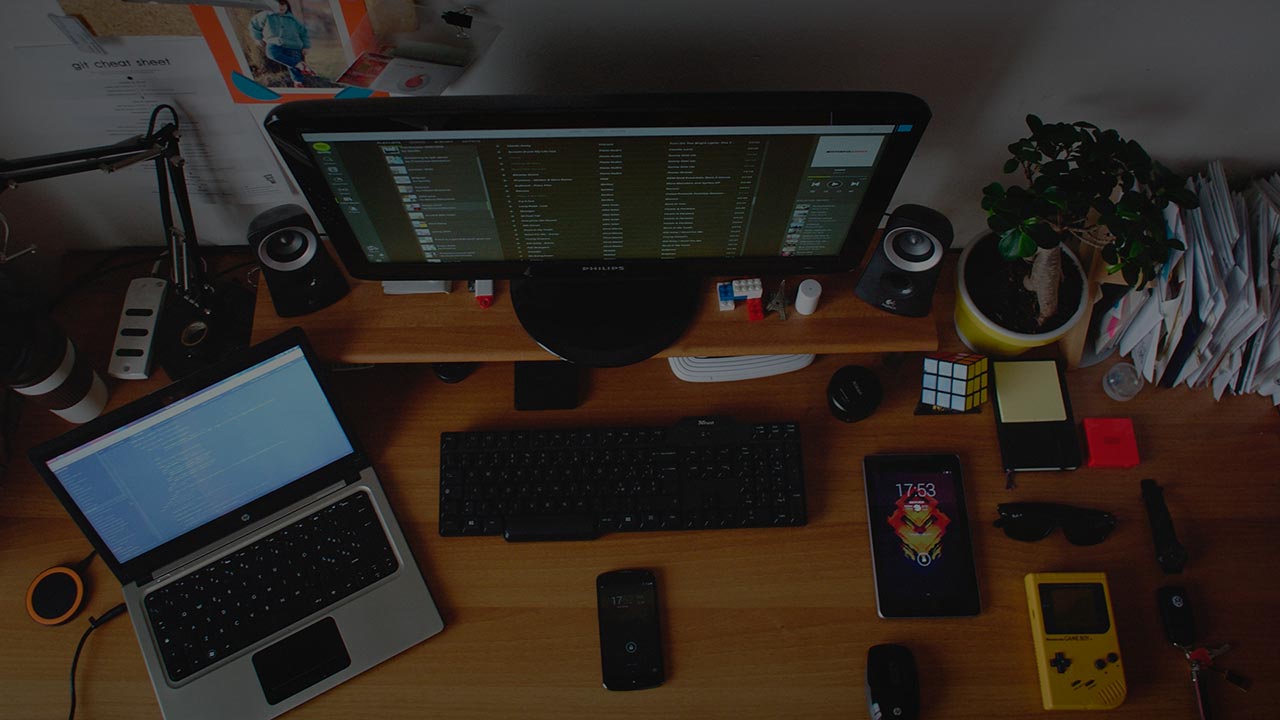 There is a special article in our blog about recovering data from a dashboard camera (video recorder): "Recovering data from a video recorder".
Action cameras also have certain peculiarities when it comes to recovering photos and videos. Read another article to learn more: "Recovering lost videos from a digital video camera or action camera".
Recovering a Video from an Android Device
Nowadays most Android gadgets come equipped with cameras capable of taking quite good pictures and filming videos. The of internal memory capacity in modern smartphones or removable memory cards used to extend it have long exceeded the humble figure of 16 GB. Now, a gadget with such memory size can store quite a lot of important data.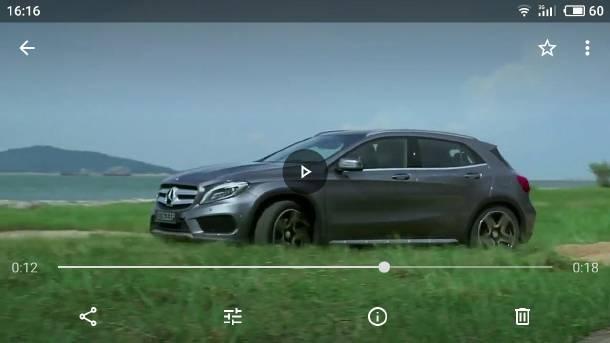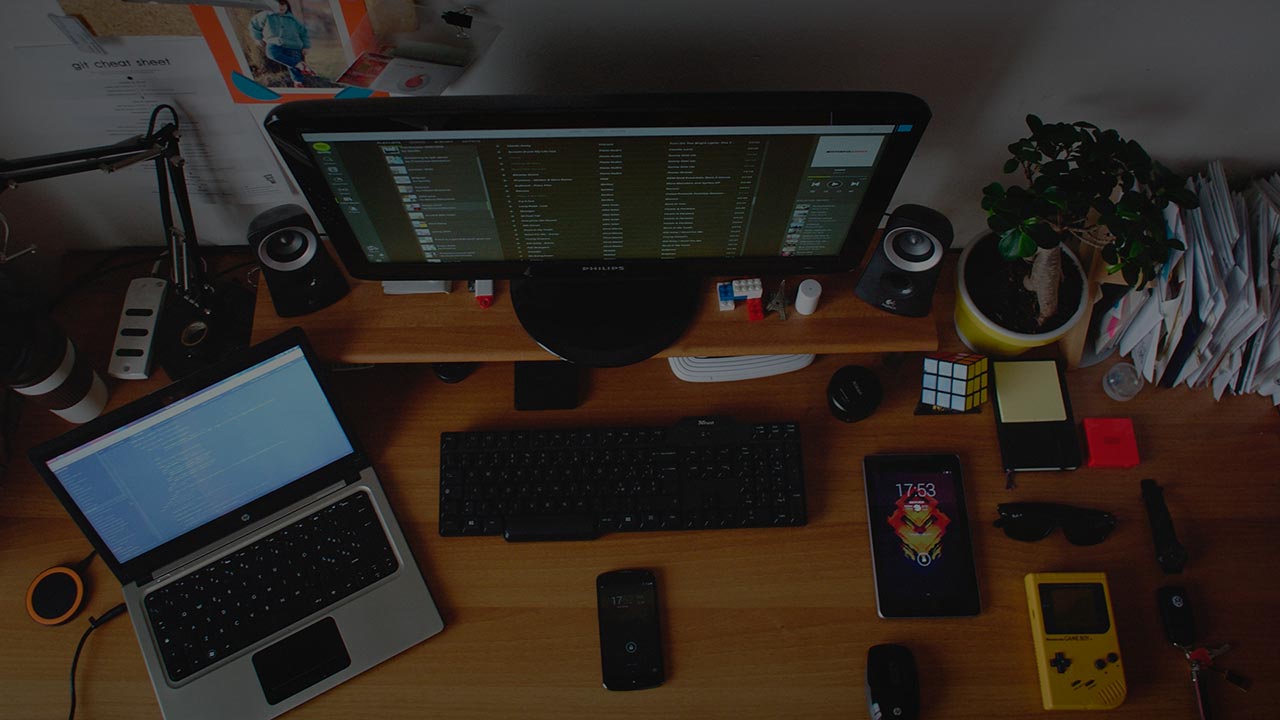 There are many things why photos or videos can be lost from an Android device: deliberate or accidental formatting the memory card, a virus attack, malfunctioning programs, system failures, or hurried cleaning of the memory in the struggle for more free space.
Here's the simplest way of restoring photos and videos deleted from an Android device – in case they were stored on a memory card. In this case:
Take the memory card out of your gadget and connect it to a computer or a laptop using a card reader.

In some cases, you can use a smartphone or tablet connected with a cable as a device to work with the memory card, but remember that data recovery software does not always see a memory card connected to the computer in such a way, and there are certain reasons why.

After the memory card is displayed in This PC folder, run Hetman Partition Recovery.

Follow the recovery procedure I have already described in this article in the part A good video file recovery tool for Windows.
If you need to recover a video deleted from the internal memory of an Android device, it's a challenging task. It's because gadgets with the operating systems older than Android 5 could be connected to the computer as a USB drive (or a storage device). In this case, recovering data from the internal memory of the device would be easy – just as shown before with Hetman Partition Recovery.
Beginning with Android 5, devices are connected by default as a media player via MTP protocol. And this is something you can't change. Now recovering photos or videos from the internal memory of an Android device will require Android superuser rights or ROOT rights, as well as developer's tools required to enable USB debugging.
So, if you need to recover a video file from the internal memory of your smartphone or tablet PC, and this device is rooted, you can use such apps as Wondershare Dr.Fone for Android, Android Data Recovery or iSkysoft Toolbox for Android. It's not advertising – in fact, there are lots of such programs.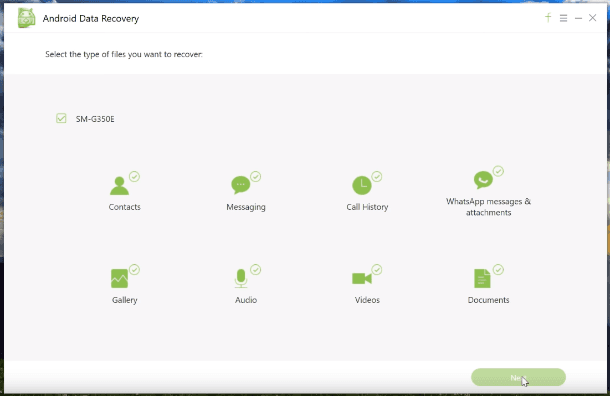 If you don't have the opportunity to connect the smartphone to a computer, you can also restore your files using the smartphone itself. There are plenty of apps for such purposes on PlayMarket. However, all of them need root rights to work properly.
Some of them offer the chance to recover data from a device without superuser rights, but the quality of their work will be much worse.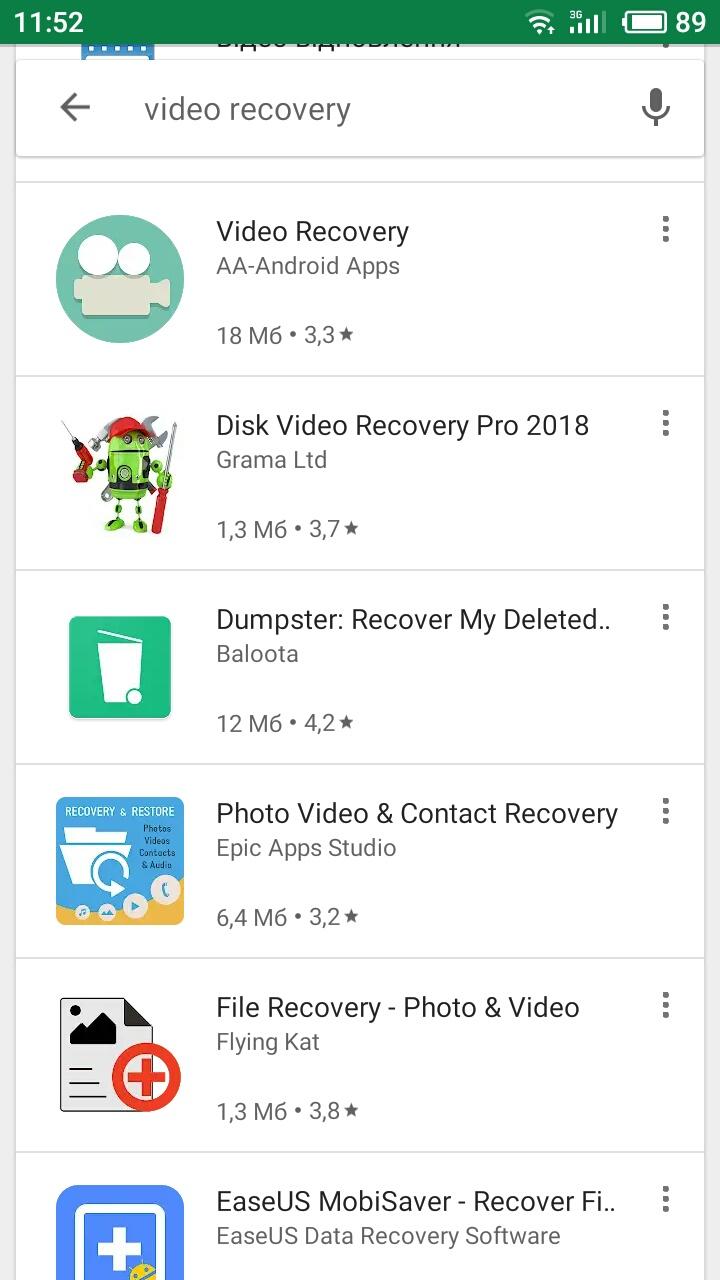 Talking of safe storage options for photos and videos on Android devices, we can't help mentioning such service as Google Photos.
This app will help you to set up automatic or manual synchronization of photos and videos from your smartphone or tablet PC with a cloud storage. They will always be stored there, even after they are deleted from your device or memory card, or even after you lose your device. You can access your pictures from the computer as well.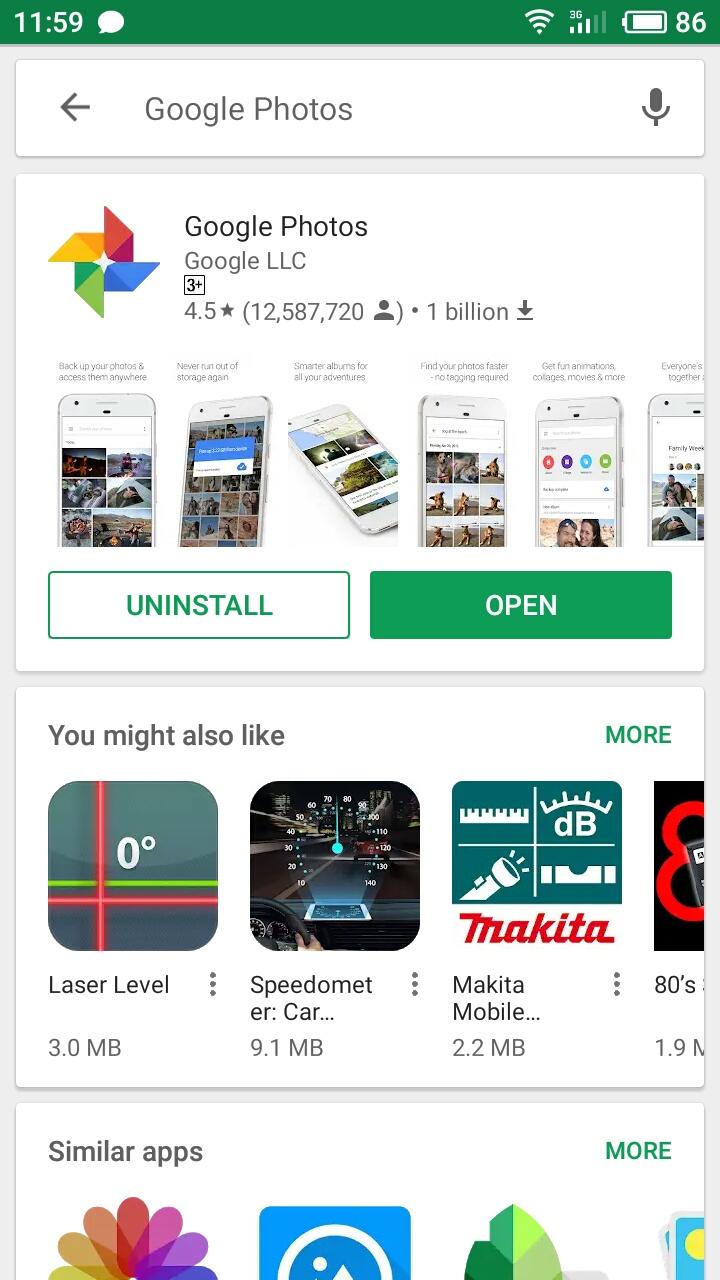 Of course, these are only a few ways to recover video files. Much depends on the particular device and media, as well as on the causes why the data was lost. If you have any questions about restoring deleted or lost videos, you are always welcome to leave your questions in comments.