How to Restore Deleted Facebook Messages?
Read this article to find out if you can restore deleted chats or messages in Facebook, where to look for copies of your Facebook messages, and how to prevent loss of data in the future.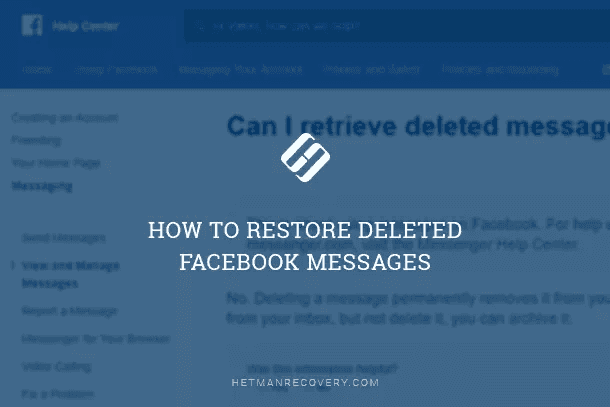 This article should be relevant no matter how you access Facebook – from a computer using a browser, from an Android or iOS device.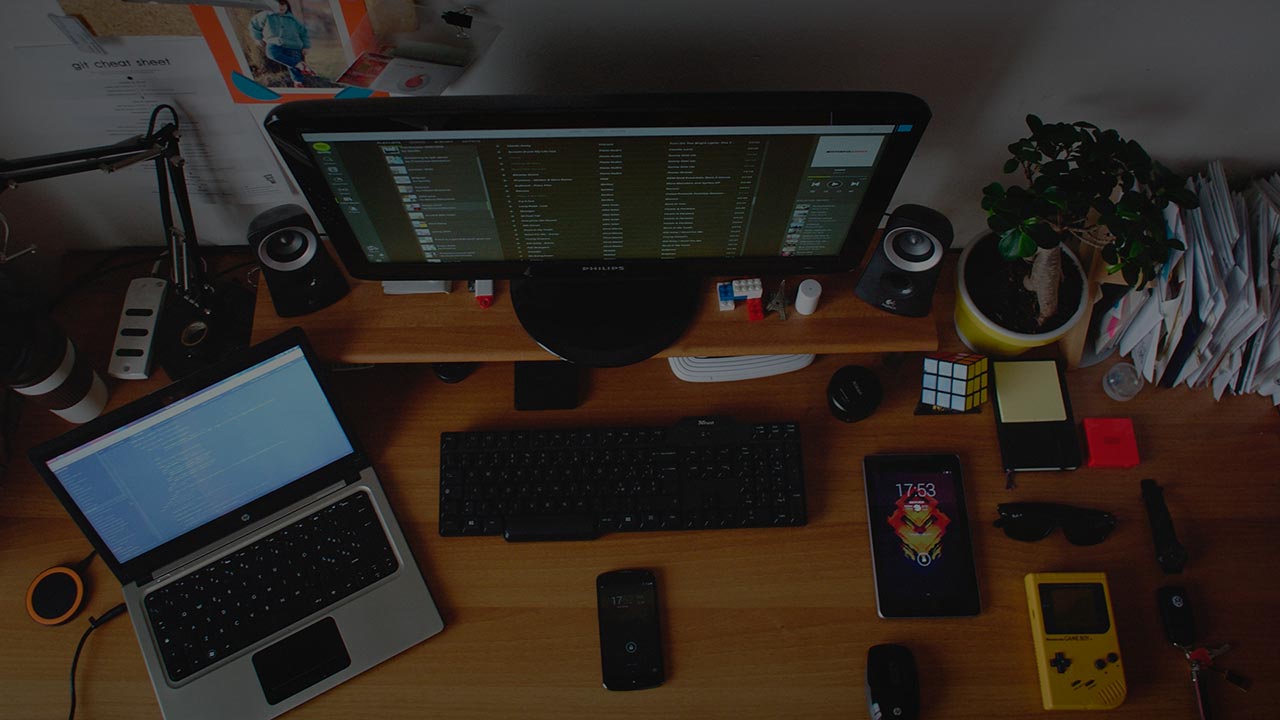 What Does Facebook Say?
Unfortunately, there is no officially recommended method to restore Facebook chats or messages that have been deleted. When a message or chat is removed, they are removed from your account for good.
To confirm this point of view, here is a screenshot of a Facebook Help Center page the answer to this question.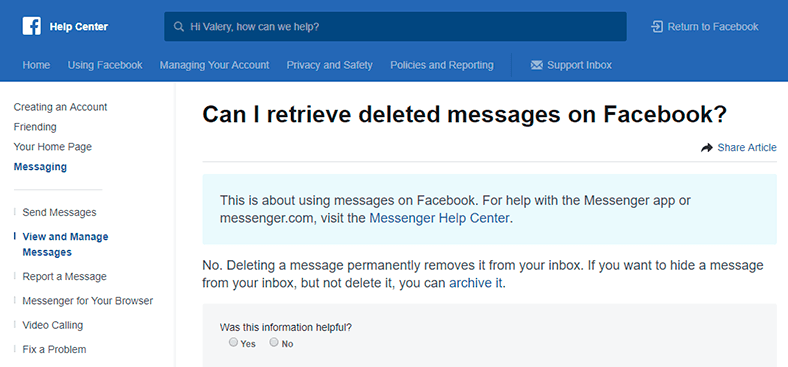 Though retrieving deleted Facebook data is believed to be impossible (at least, that's the official information), in this article we will try to find a way to restore your Facebook messages and chats.
Facebook Messenger
In Facebook, you exchange messages through Facebook Messenger only. Currently, it is available as a built-in tool within a Facebook account, a Web version, a PC version, as well as a mobile version for Android or iOS. Each version has its peculiarities, but all chats and messages get synchronized between the apps in the user's account.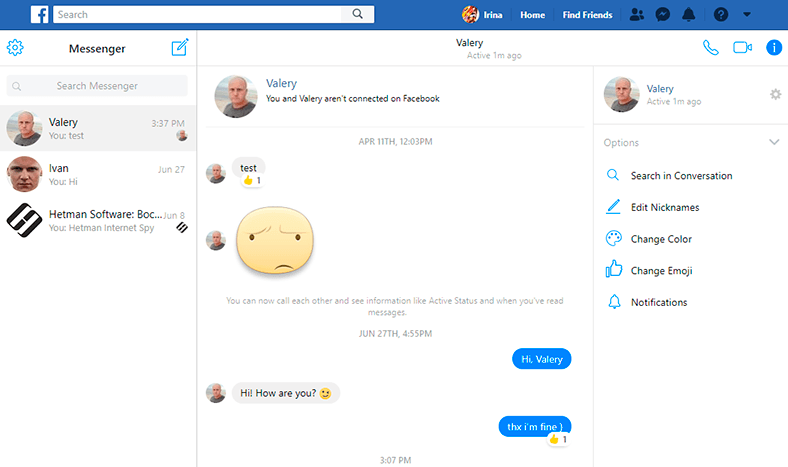 The article on "How To Save or Restore Facebook Messenger Access and Data on Android or PC is already available in our blog.
Find a Copy of the Deleted Message or Chat
Of course, you can't retrieve the Facebook message or chat if you have deleted it already. However, Facebook Messenger has tons of functions and options, it can be used on various devices so there is always a chance that a copy of the chat or message you are interested in is still somewhere within the system.
Let's consider the possible ways of restoring a copy of a chat or message:
Don't give way to panic – find out if the message was actually removed irreversibly. Scroll up and down the chat window and have another look – you may have missed to see the message at first.

The point is that removing a Facebook message or chat by accident is not that simple. The social network will ask you to confirm the action,

And it doesn't matter whether you are trying to remove a message from a smartphone or a computer.

Ask the recipient of the chat or message to send you a copy. If you removed a chat or message you are interested in, you can always ask the person (people) you were communicating with to send you a copy of your message, screenshot or a copy of the chat.

When you delete things from your Messenger, they are not removed from the Messenger of your conversation partner but are kept until they decide to remove them too. So you can ask the sender or recipient of the message to send you a copy.

Check the archived threads.

In Facebook, you can either remove chats or archive them.




Go to the archived threads. There is always a chance that the chat you are looking for is there. To do it:

Select the gear-shaped icon of Messenger settings;
And choose the Archived Threads.

Remember, though, that the app archives entire chats, not only separate messages.

Make sure you have set up email notifications for messages.

In Facebook, you can have notifications sent to your email every time you receive a message. If you used this function in your account, you can try looking for the removed message or chat in the mail box you have connected to your Facebook account.

To find out if you have email notifications option enabled, go to Menu / Settings / Notifications / Email.

Make sure that along with other options, you have enabled the function to receive All notifications except the ones you unsubscribe from.

If this option is activated, you have good chances to find a copy of the message in your email.

By the way, you can learn the email address to which the Facebook account is connected by looking into Settings / General.

How to backup Facebook chats and messages?

If messaging in Facebook is very important for you, or you are using it for business, it would be a sound idea to back up your chats and avoid any problems with deleting them by accident.

To do it:

Use your computer to go to facebook.com and log in to your account.

When you are logged in, go to the Menu / Settings.

Then switch to Your Facebook Information / Download Your Information.

You can download a copy of your Facebook data at any time. You can choose to download all your data or specify a certain data range or types of data. You can also select a format for your download: HTML files are easier to view, and JSON files can be quickly imported into other services.

Downloading your information is a safe process that is password protected and you are the only person who can access it. As soon as you create the file it will be available for download for several days.

Cancel selection of all data types and check the box for messages only.

Then click on the Create File button.

After some time, check your email connected to the Facebook account to find a notification that the messages backup file is ready for download.




Follow the Available Files link or click on the notification in your Facebook account. Download the message backup file to your computer by clicking on the Download button.

The Facebook backup file is displayed as an archive containing folders with all chats and files sent or received through Facebook Messenger.

In the Inbox folder you will see folders with the names of people who you wrote to, or who wrote to you.

You will find chat files inside these folders.

Double-click on the file message.html. The file will open in the web browser installed on your computer and you will be able to read messages of the chat.
Conclusion
When you delete something, it could be forever – especially when it concerns your Facebook messages. Yet do not give way to despair. Before anything is deleted permanently, Facebook will always ask you if you really want to do it. In the menu that appears you'll have to choose Delete to remove the message.
Use the Facebook option for archiving data to reduce the chances of facing a problem with lost chats.
If you have any other questions about restoring Facebook messages just post a comment here and we will soon answer it.
Find more articles about data recovery by visiting our blog. Besides other things, you can find out how to recover deleted files and messages in WhatsApp and Viber.