User Online Activity in Instagram: Views, Searches and Likes
Read about the user activity data saved by Instagram, where to view it or how to delete it. Instagram is one of the most popular and fast-growing social media. It owes much of this popularity to its version for mobile devices. Nevertheless, instagram.com ranks among the twenty most visited websites in the world.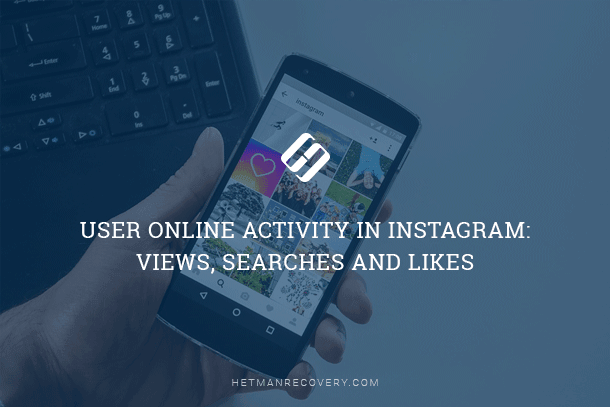 What data about user activity does Instagram save? Where and how can we see or delete it?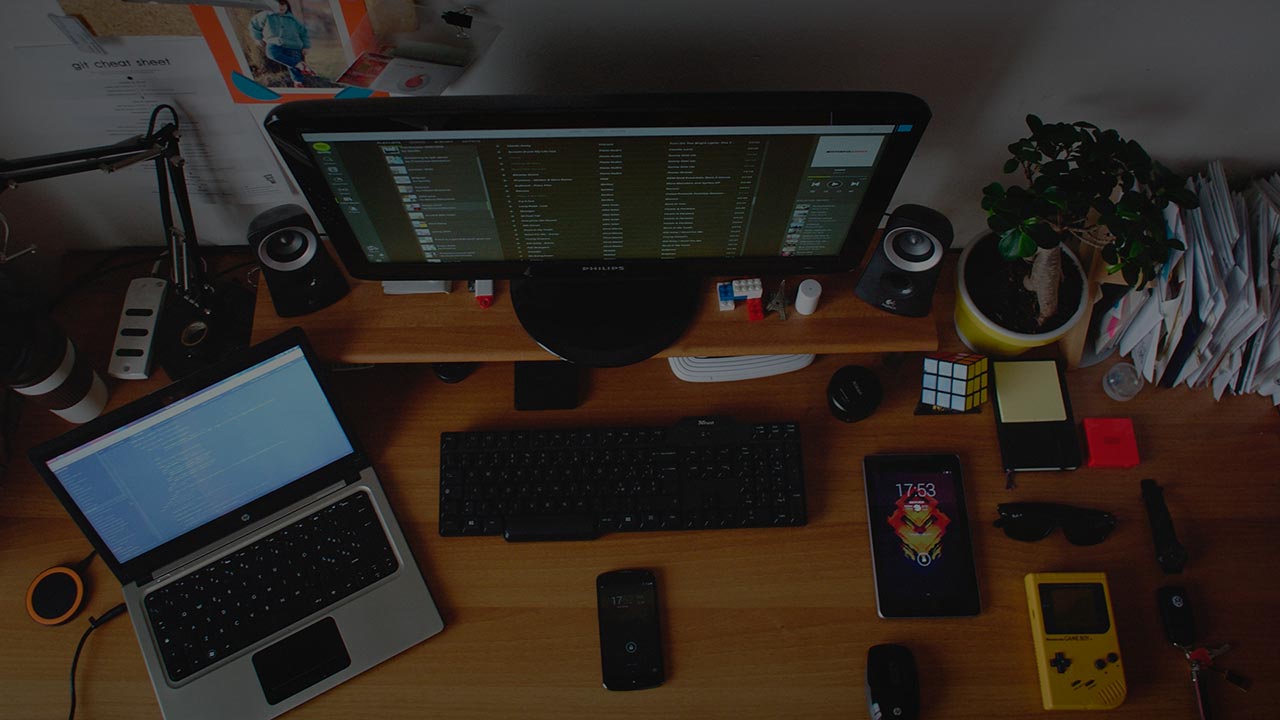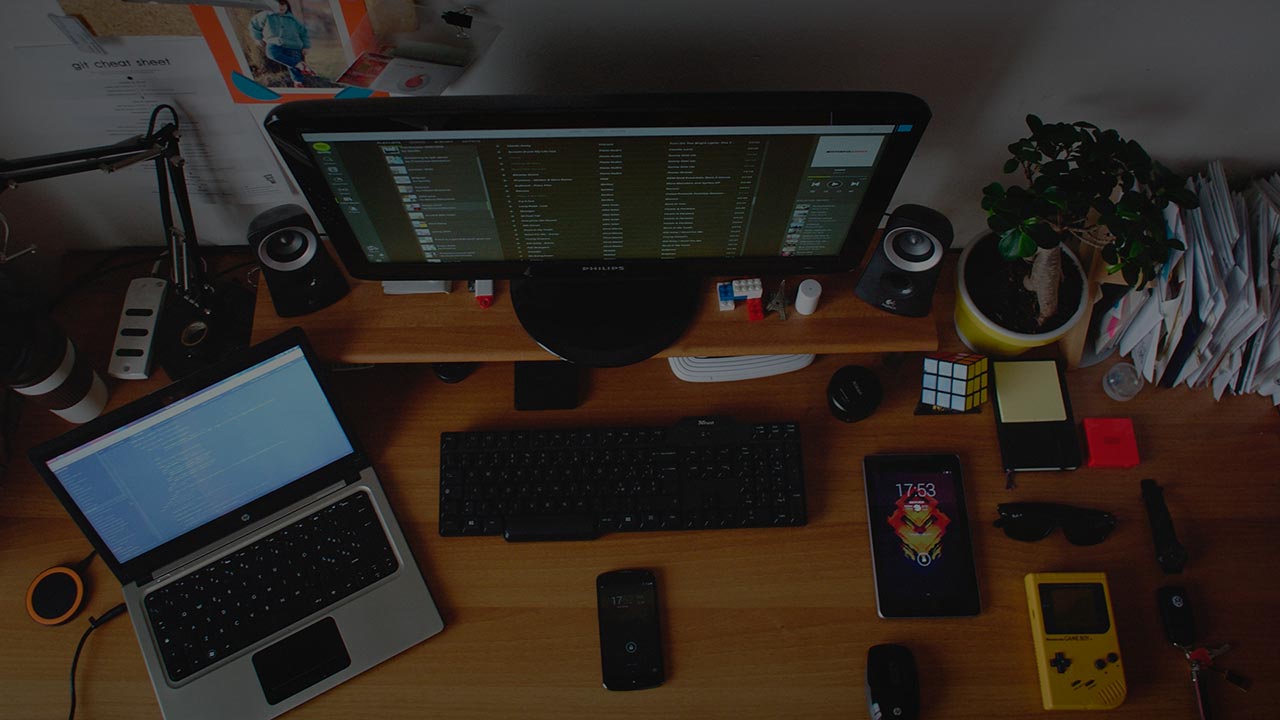 Search History
As any other social media, Instagram saves user's search results by default. Just go to the search menu (the magnifying glass icon) and click in the Search field. As a result, you will see all recent search results.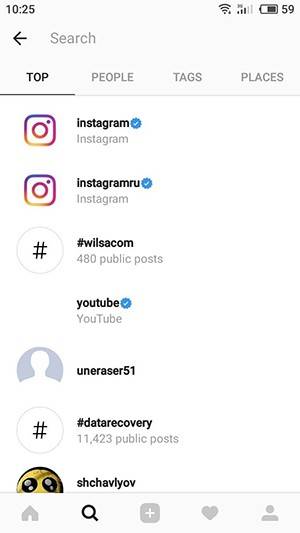 To delete search history, go to your profile page (a human-shaped icon at the bottom of the screen) and click on the Options menu (with three dots in the upper part of the screen).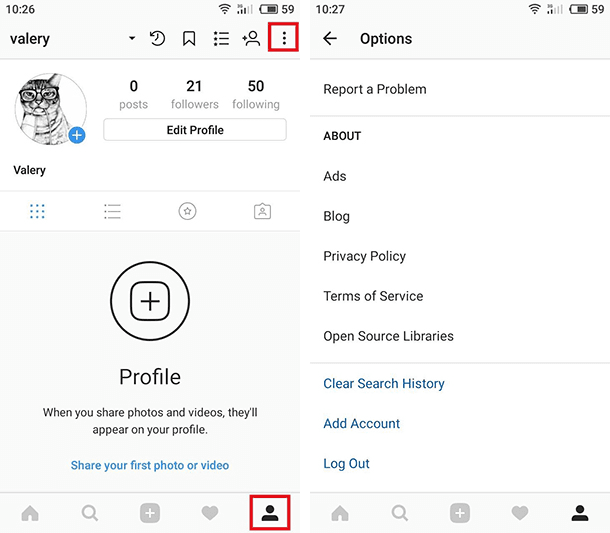 In the Options menu, go down to the last position and click on "Clear Search History".
In the search history, Instagram recommends specific accounts. To hide the one you don't need, press and hold it. After that, choose "Hide" in the confirmation window that appears.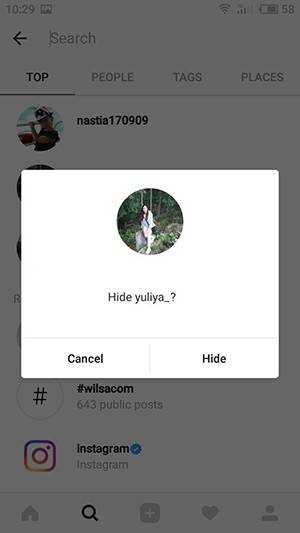 Like History
To view like history, go to Instagram options and select the line "Posts You've Liked".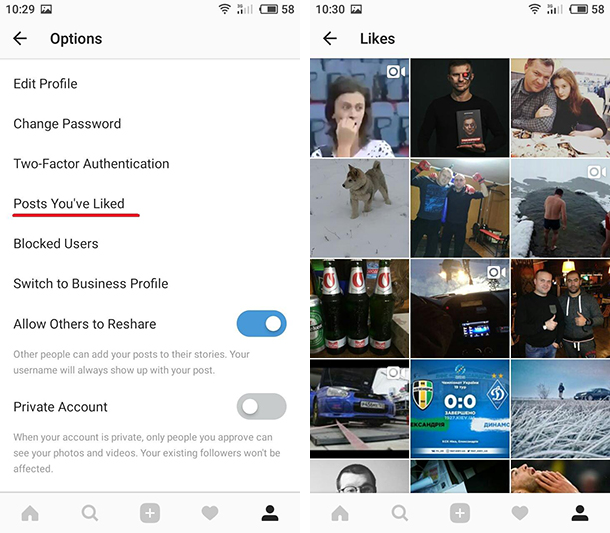 To remove a publication from this menu, go to such publication and remove the like by tapping on the heart-shaped icon.
How to Delete or Disable an Account
If for some reason you need to delete your account or make entire history of your Instagram unavailable, you can delete the account or disable it for some time. What is the difference and how can we do it?
Disabling an Account Temporarily
If you disable your account temporarily, your profile, photos, comments and like marks will be hidden until you enable the account again by logging in. To disable your account for some time:
Use a browser to log in to instagram.com with a mobile device or from a computer.

You cannot disable your account temporarily from the Instagram mobile application.

Click on "Edit profile".

Select "Temporarily disable my account" (in the lower right corner).

Choose a variant from the menu next to the field saying "Why are you disabling your account?" and enter your password again.

After that, click on "Temporarily disable account".
Deleting an Account
When you delete your account, your profile, photos, videos, followers, comments and like marks are deleted forever. After deleting the account, you cannot sign up again with the same user name or add such user name to another account.
Please note: You cannot delete your account from the Instagram mobile application.
To delete your account forever:
Use your browser to go the page where the account can be deleted. However, deleting an account from Instagram is not that easy either. This function is hidden deep in the settings of this social media. That is why here is the direct link to the page where an Instagram account can be deleted: https://www.instagram.com/accounts/remove/request/permanent/

Choose a variant from the menu next to the field saying "Why are you deleting your account?" and enter your password again. You will be able to delete your account for good only after you choose the reason from the menu.

Now click on "Permanently delete my account".
I'd like to note that the mobile Instagram app has much more functions than its web version, Instagram.com. Many of the things people can do from a tablet or smartphone can't be done from a PC.