How to Recover Deleted Images with «Google Photos»
In this article, I will describe the ways to back up photos and videos for various operating systems with the help of «Google Photos. We will also show you how to recover deleted data.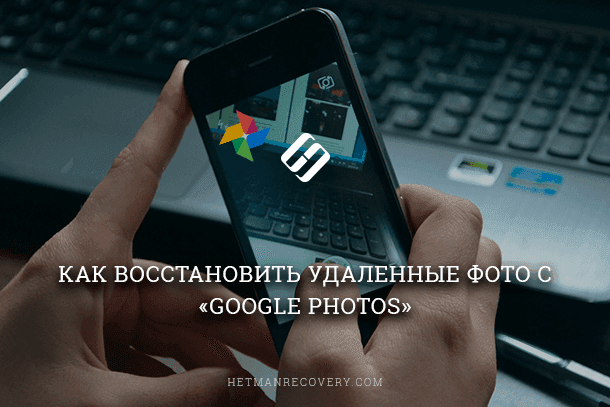 Introduction
Transferring most data to the Internet and using network resources to share and spread the information feature a number of benefits as well as certain drawbacks – and one of these is the risk of unexpected loss of user data.
Undoubtedly, one of the well-known services to help you store digital images and videos is Google Photos, which is considered to be a vast and reliable store for user data. However, for various reasons, you may still encounter loss of data even if you use this service.
That is why in this article we will try to describe the main ways of backing up user photos and videos in various operating systems and storing the materials with Google Photos, and we will also focus on methods applied to recover deleted data.
Google Photos features a number of various functions. In case of any file being deleted by mistake it gives you a chance to restore the lost data in a number of ways which we will describe below.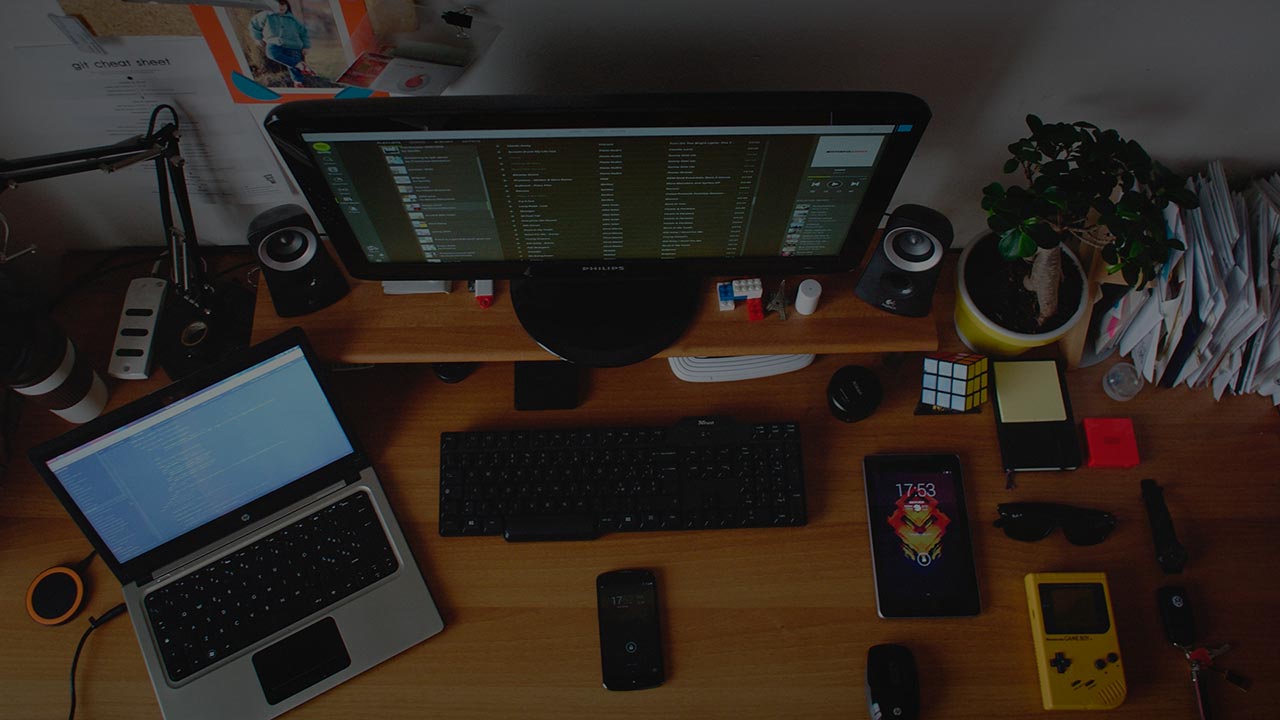 Creating a Backup and Using it to Recover Data
Google cloud storage suggests using the backup tool which automatically saves selected photos and videos transmitted over the Internet to remote Google servers, and therefore enables recovering files from a backup copy if necessary.
It is difficult to overestimate the benefits of backup when working with photos. With the auto-upload and synchronization mechanism, users can instantly save their photos and videos to the Google Photos library. All files uploaded by users from their devices will be available only to them until they decide to share the files. Any changes affecting devices synchronized with Google Photos will apply immediately to the user's storage library which helps to update files in the storage app.
A simple Way to Recover Deleted Photos and Videos with Google Photos
Using Google Photos makes it easier to arrange, exchange and store pictures and videos, and what is more, the app has a built-in recovery tool you can use when a file is removed deliberately or by mistake. This tool is actually the Trash system service which stores deleted files for sixty days and lets you recover them if necessary. The step-by-step algorithm to recover files from the Trash differs depending on whether you work with personal computers or mobile devices. Belo, we will examine both methods for each of the devices.
Recovering Photos and Videos with Google Photos on a PC
The recovery procedure for Recycle Bin won't take long and consists of a few steps only.
Step 1. Use your browser to open the Google Photos page. In the left upper corner, click on the Main menu button fashioned like three horizontal lines.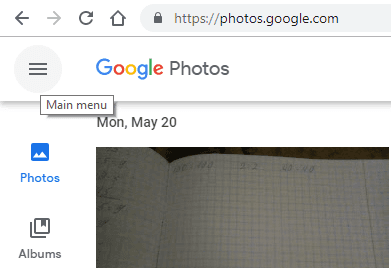 Step 2. From the list of available elements, select Trash.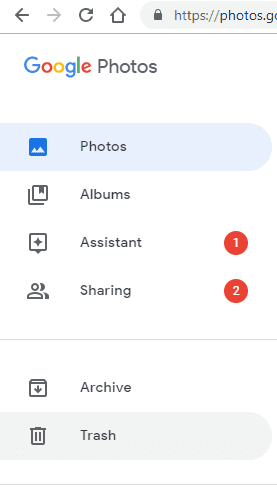 Step 3. You will see al removed files. Put the cursor on the element you'd like to recover and click on the button that appears in the left corner of the image/video thumbnail. When you select it, the button will change its color.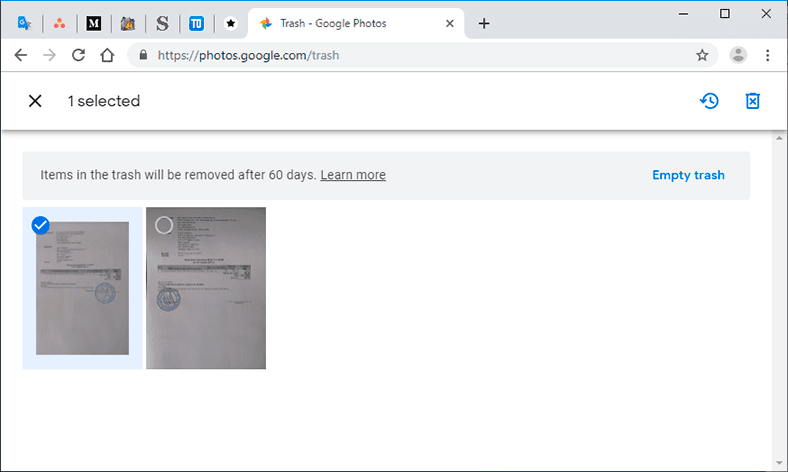 Step 4. In the right upper corner, click the Restore button fashioned like a rounded arrow.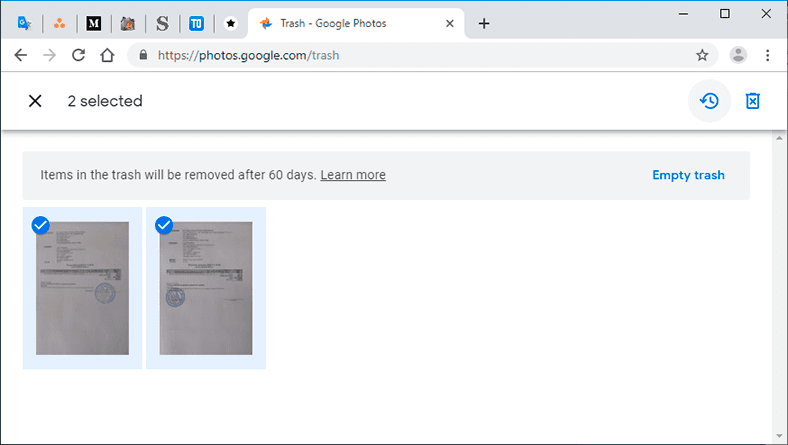 The selected elements will be immediately restored to the Google Photos user library and added to other albums where they have been kept before being deleted.
Recovering Photos and Videos with Google Photos on a Mobile Device
If you deleted an element and now you need to recover it, here is the sequence of steps to follow. .
An important note. This recovery procedure also works for iOS devices.
Step 1. Open Google Photos on your mobile device and sign in to your account.
Step 2. When the app is ready, tap on the menu button in the left upper corner (it looks like three horizontal lines).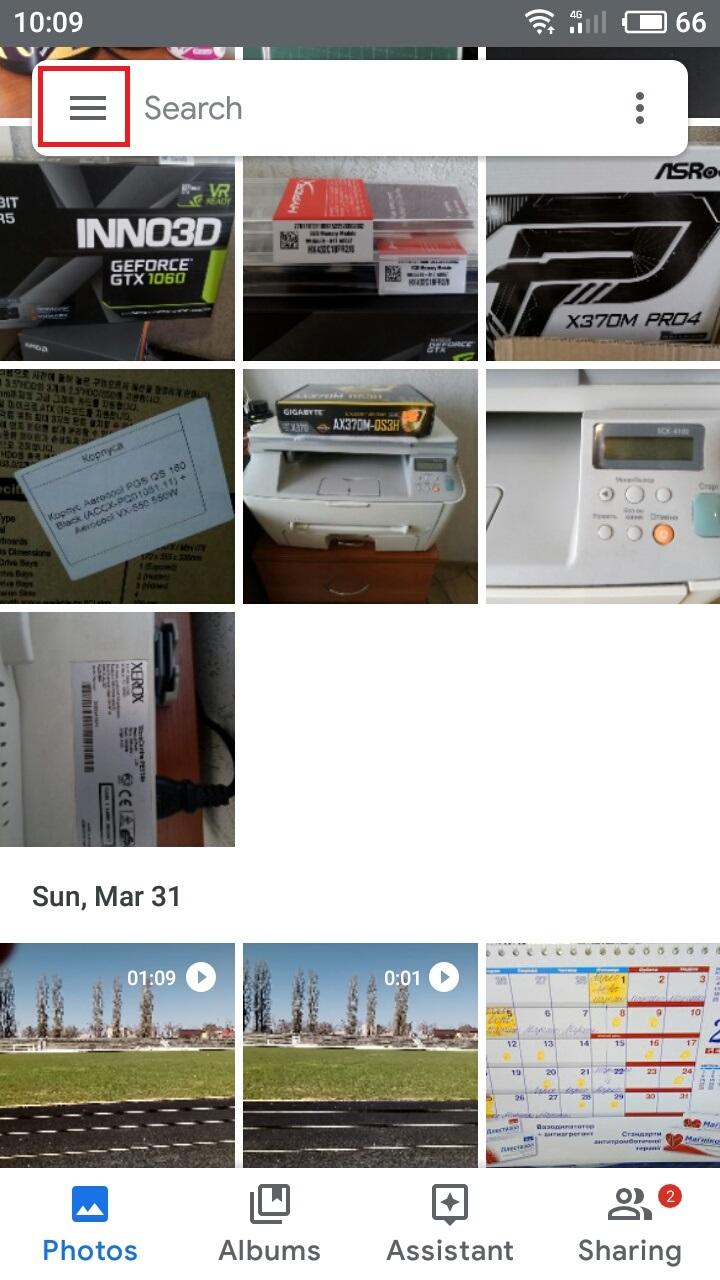 Step 3. In the menu that opens select Trash.
Step 4. This is where you can see all files that have been deleted and perform certain actions with them.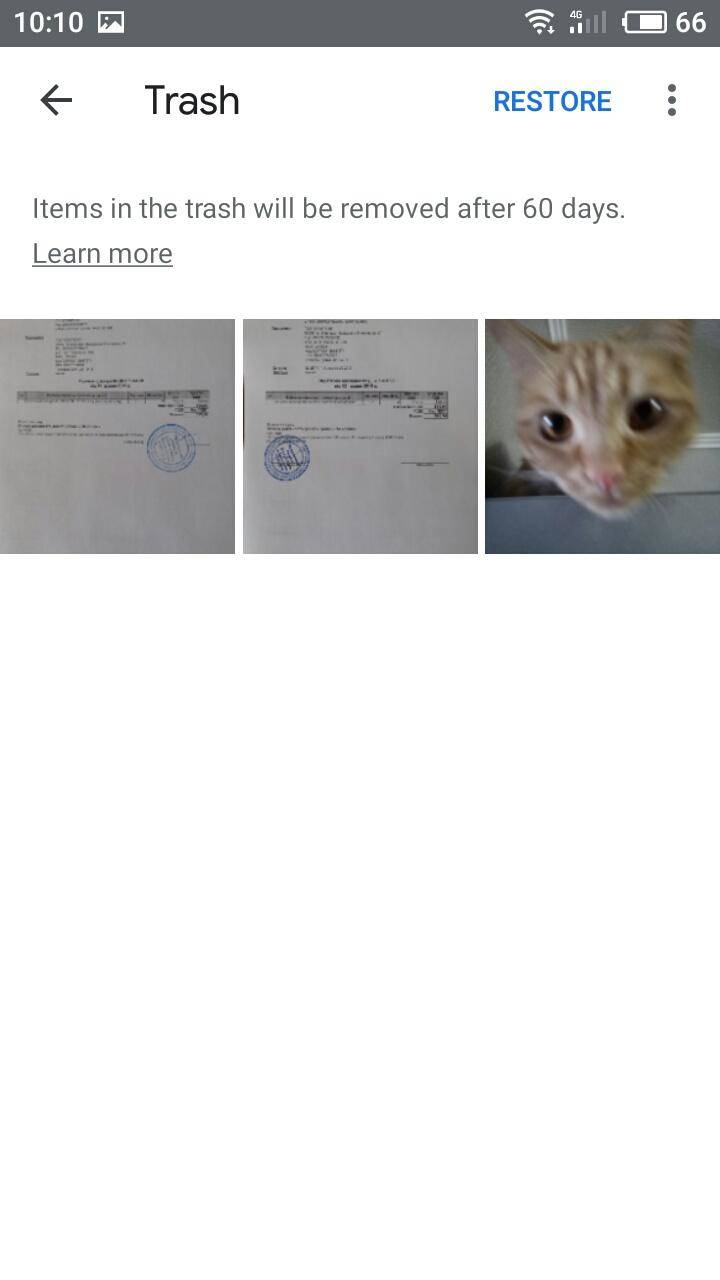 Press and hold the photo or video you want to restore until you see a blue circle with a white tick inside, then tap Restore.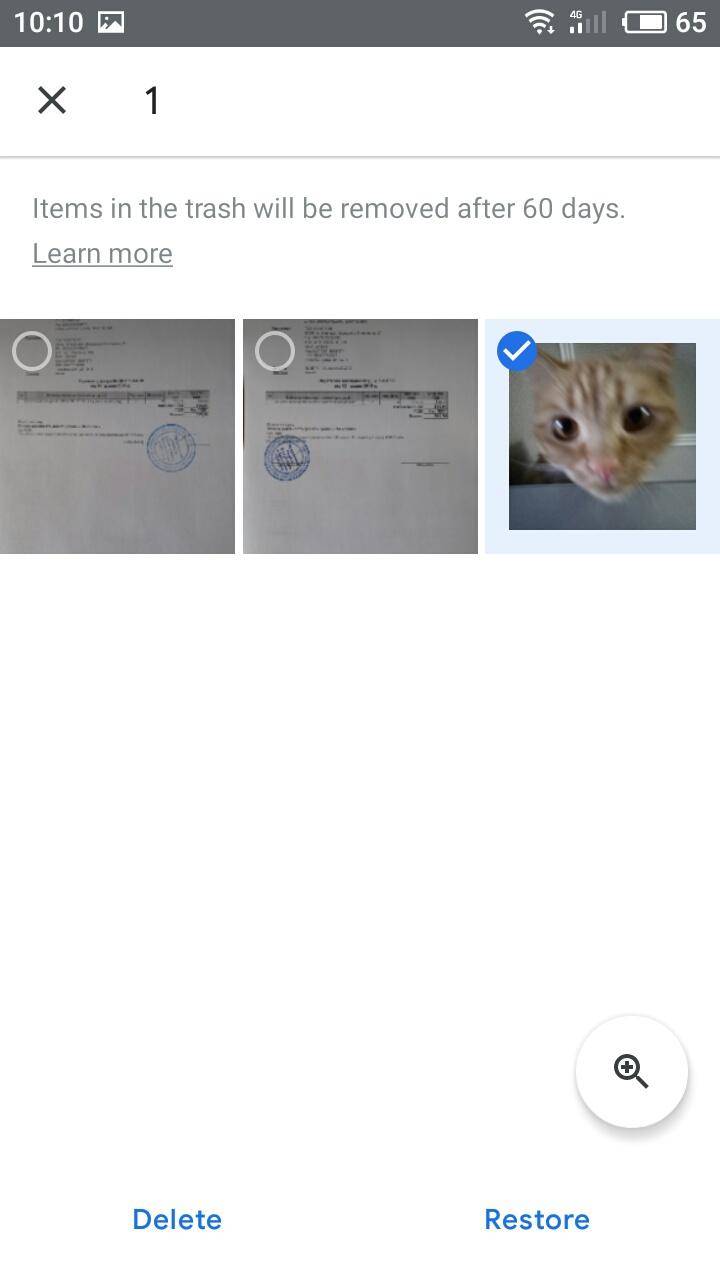 The selected element (or group of elements) will be restored to the gallery of your mobile device, the Google Photos library, and other albums where it used to be stored.
Recovering Photos and Videos from the Windows Recycle Bin on a PC
Sometimes you can find deleted images and videos in the Windows Recycle Bin if it is configured properly so that deleted files are not removed immediately but remain in the storage for an unlimited period of time. To find and recover deleted photos and videos, just do the following.
Step 1. Open the Recycle Bin in any way you prefer. For example, by double-clicking on the Recycle Bin desktop shortcut.
Step 2. Check its contents and select the files you need to restore.
Step 3. Right-click on the selected elements and choose Restore from the menu. Otherwise, click on the Restore the selected items button which you can find in the Recycle Bin Tools tab to achieve the same result.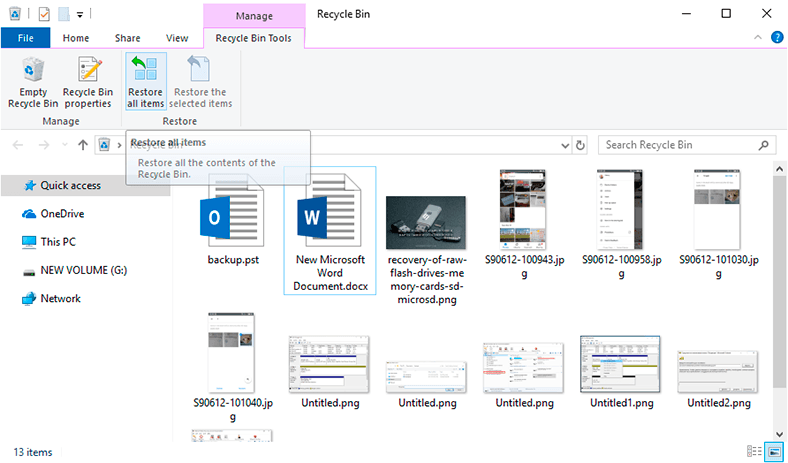 The selected user files will be restored immediately.
If you visit our YouTube channel, you can also find out how to recover video files removed accidentally from a hard disk, a USB drive, a memory card or an Android device – and all that you can see in one of our videos, How to Recover a Video File in Windows 10 or Android in 2019.
Recovering Deleted Pictures and Videos with Third-Party Software
As we have already said, permanently storing all kinds of files (including photos and videos) requires much disk space, and it becomes an especially sensitive issue if you are using a mobile device. One of the ways to add more storage space is to use a memory card.
When files are deleted by mistake (or, on the contrary, just as planned), you can still recover them using Google Photos. However, sometimes it is not possible to find and recover deleted photos and videos, so they can be lost for good. In this case you should use third-party software designed for recovering deleted files.
On the Internet, there are lots of various specialized tools each of them having certain functionality and special features to stand out against the competitors. All that said, there is a group of very reliable and widely recognized products appreciated by the global user community. Without doubt, one of such file recovery tools is Hetman Partition Recovery developed by Hetman Software.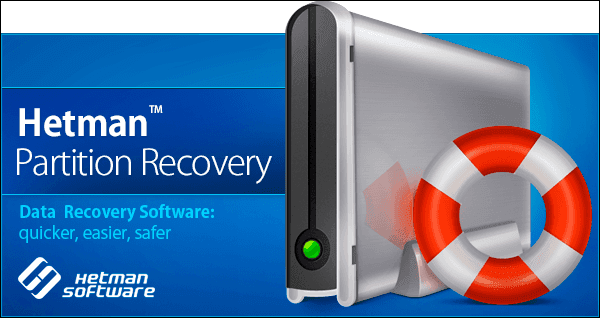 This program has a number of advantages that make it stand out again the rival products, and all of its impressive features are combined into a user-friendly interface. In the first place, Hetman Partition Recovery is designed to recover data from hard disks which can get lost after formatting or removing partitions and even entire drives, after modification of the file system, system errors or hardware failures, firmware issues and so on. Even after an operating system crash, a disk becoming unreadable or physically damaged, the program can still guarantee a decent percentage of files recovered successfully. No matter how exactly files were deleted – in an ordinary way from any kind of media (a hard disk, a USB drive, a memory card etc) or digital device (desktop computers, laptops, digital cameras and so on), or with a key shortcut Shift + Delete, or even with a third-party software tool, or just from the Windows Recycle Bin – nothing can prevent Hetman Partition Recovery from doing its job properly: the lost data will certainly be recovered almost completely. This high-quality product can be equally successful when recovering files lost, blocked or damaged by any kind of malware: all of that is thanks to the set of innovative algorithms that excel in extracting data from infected hard disks.
The tool recovers data from any devices, regardless of the cause of data loss.
The program is very easy to use, takes only a bit of your disk space and does not require any special skills for successful data recovery.
Download Hetman Partition Recovery from the official website of its developer, Hetman Software, and install it to your PC. The step-by-step wizard starts when you begin installation and gets the program ready to use in a few minutes.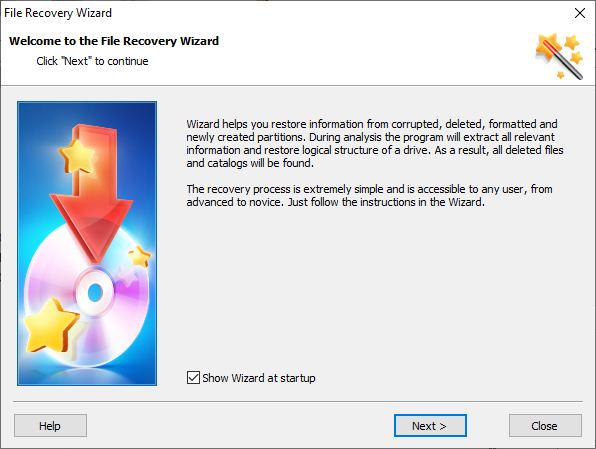 Connect the memory card to your computer and start the program. When launched for the first time, Hetman Partition Recovery searches for and identifies all storage devices connected to your computer. Select the disk or partition where deleted photos or videos need to be recovered and double-click on it.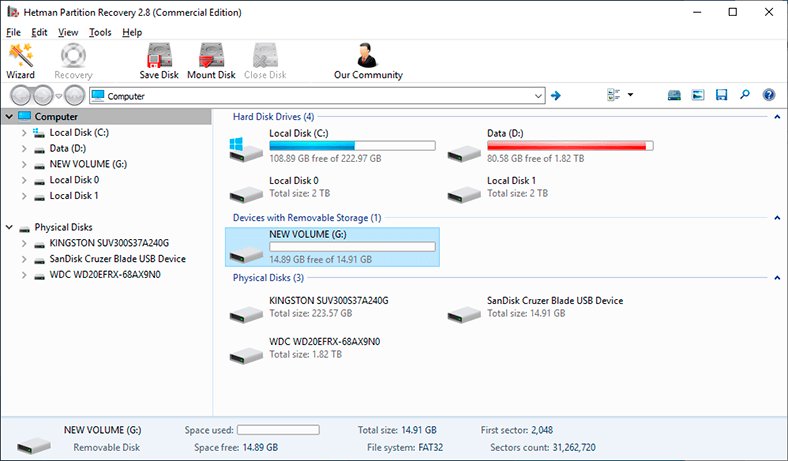 The File Recovery Wizard window appears to offer you two types of analysis to choose from when dealing with file recovery. You can choose any option depending on why the files were lost. Fast scan is good for recovering recently deleted files. Full analysis is the best choice when you need to restore the file system and find all and any information available. So choose one of the options and click Next.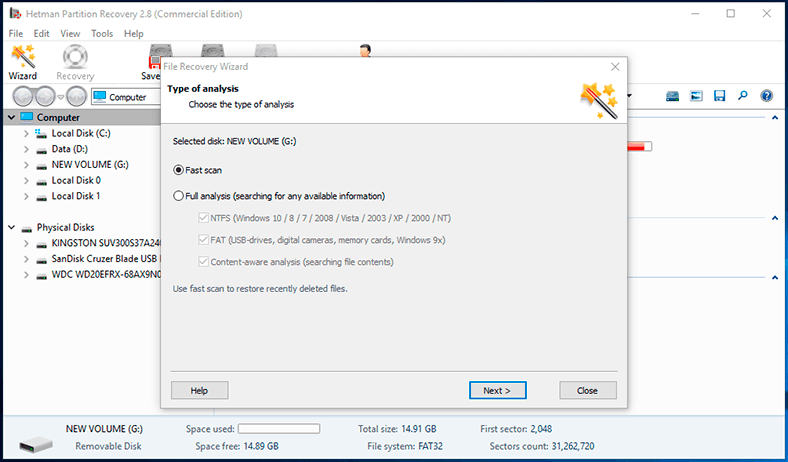 Analyzing the file system and searching for deleted files will take some time depending on the disk capacity, its current file system, the extent of file system damage (if any), hardware performance of the specific computer and so on. wait for the analysis to be over and then click Finish.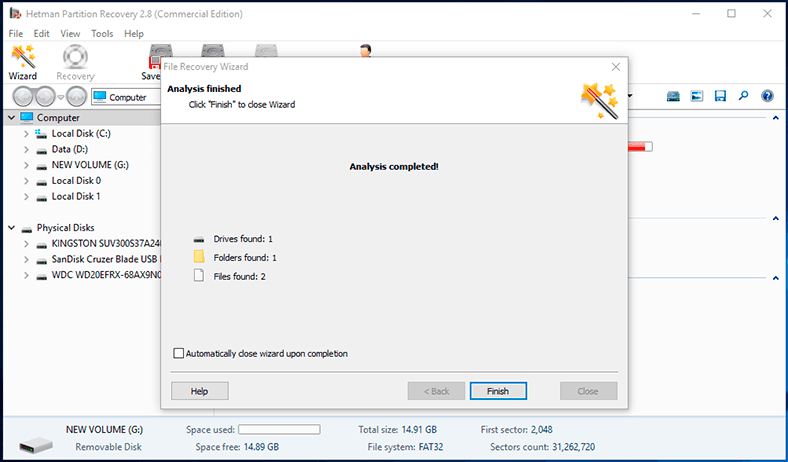 The program will show you the list of all the files it has found and which can be recovered. By clicking on a file you can see its contents in the preview window, so it will help you to decide which one you'd like to keep. After you have checked the photos and videos with the Preview option, drag the selected files to the Recovery list and click on the Recovery button in the control panel above.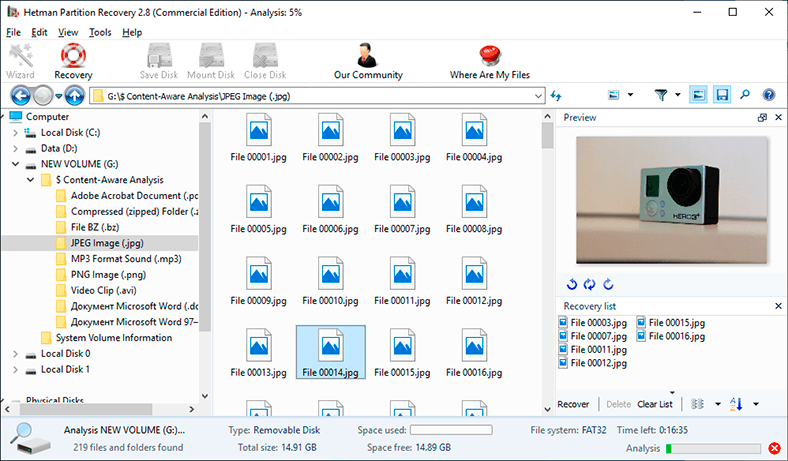 Hetman Partition Recovery will initiate File Recovery Wizard again to help you decide on the method to save the selected files. By default, there are four options to choose from, with a certain algorithm behind each one:
Save to hard disk – save files to any kind of internal or external storage;
Burn to CD/DVD – write files to an optical media like CD or DVD;
Create ISO virtual image – automatically create an ISO image and write it to a hard disk or removable media, at the user's preference;
Upload by FTP – upload the recovered files to the Internet with the help of the integrated FTP client.
Check the option you prefer and click Next to continue.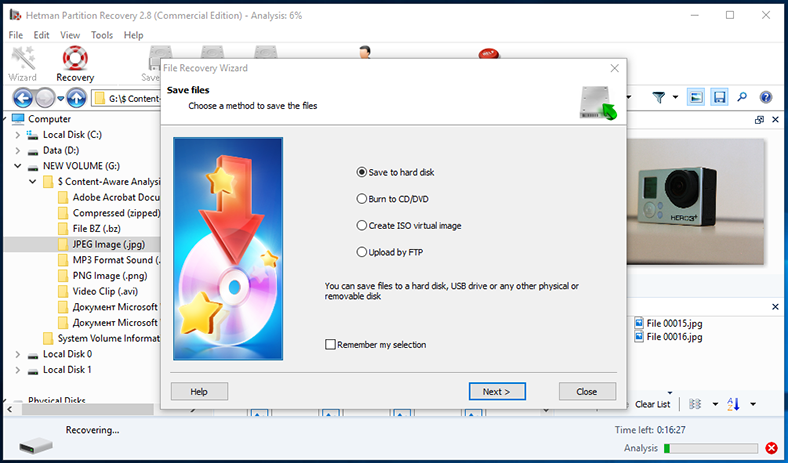 Depending on your choice, you may have to specify some more settings and decide on the path to the directory where you'd like to save the files, and then click Recovery to complete the process.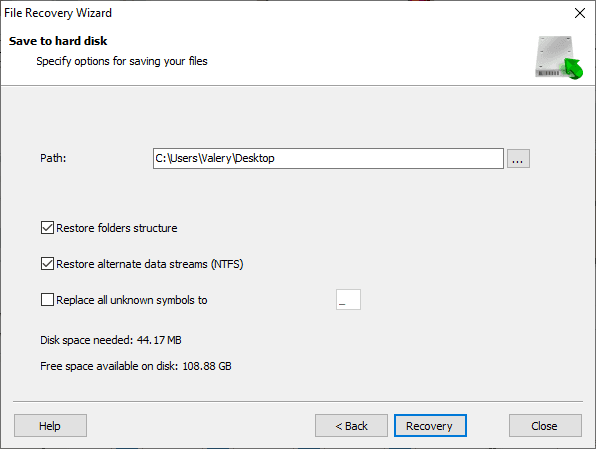 It will save all the selected files to the directory you have chosen. Go to this directory and check if the files have been recovered successfully.
Recovering Deleted Photos and Videos with Google Support
One of the possible ways to recover lost photos and videos with Google Photos is by contacting the Google Drive tech support service. This way you can request recovery of photos and videos lost from Google Photos without an evident reason. Sometimes, it can even help you restore the files which you thought were lost forever. Here's the sequence of steps to follow when you need to contact the Google Drive tech support.
An important note. Unfortunately, support is available for a limited list of languages, so most users will have to change language settings to English.
Step 1. Go to Help & Feedback page in Google Drive and click on the link Contact us which you can find in the right upper corner of the page.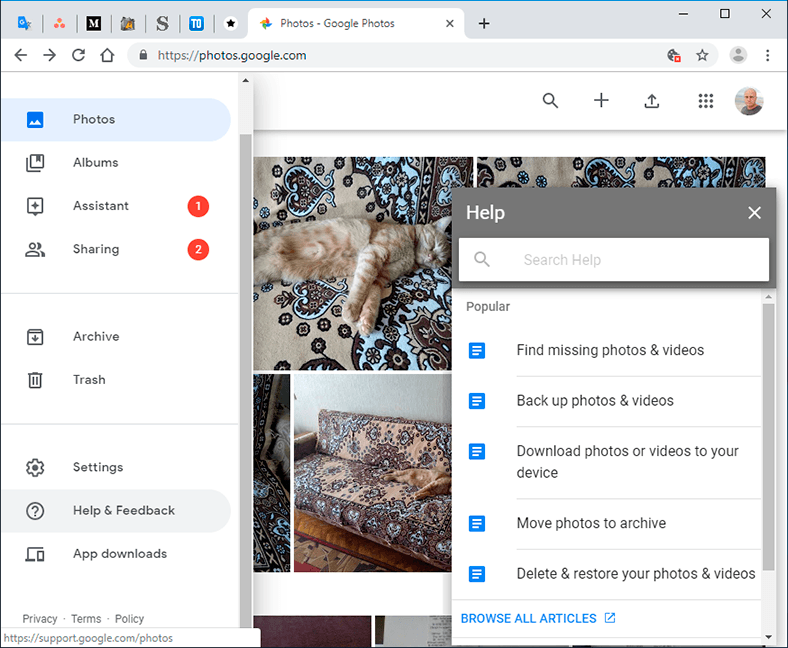 Step 2. Find and select Missing or deleted files.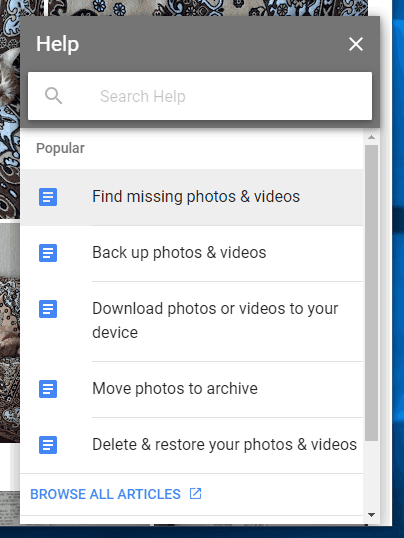 Step 3. Select a convenient way to communicate with the Google Drive tech support service and inform the tech support operator (orally or in writing) about the problem you are facing.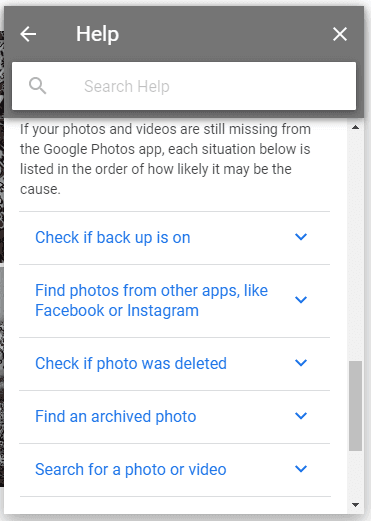 Conclusion
The amount of information used for business and personal purposes is growing every day. Naturally, it requires high-capacity and reliable solutions to store and process data.
To a large extent, it concerns a specific type of digital data – user photos and videos – that has become so easy to create thanks to the overwhelming popularity of mobile devices. In a combination of easy access, secure storage and memory-saving opportunities, the current trend is special applications to store and exchange data. One of such apps is Google Photos. Its functionality and integrated tools allow configuring it for maximal convenience of end users.
An outstanding advantage of this app is the opportunity to keep deleted files for some time and recover them if necessary in a number of ways, concluding direct recovery from the Trash, from backup and with assistance of the Google Drive tech support service.
If deleted files cannot be recovered with standard methods, users can always restore the lost photos and videos with the help of specialized file recovery software – Hetman Partition Recovery.
In this article, we did our best to cover the main ways of recovering photos and videos. However, you may have questions concerning a specific device or media type, or those related to a particular cause of data loss. So if you have something to ask, post a comment and we will try to give you a most detailed answer.