How to Recover a Damaged Or Deleted 1C Database (With the Example of «1С: Enterprise 8.3»)
The article describes methods for recovering a 1C database with built-in tools or third-party utilities, creating and recovering a backup file. For most 1C product users, lost or damaged database in «1C: Enterprise» is something they prefer not to think about. For them, the task of restoring a database seems something unreal, and losing it becomes a real disaster.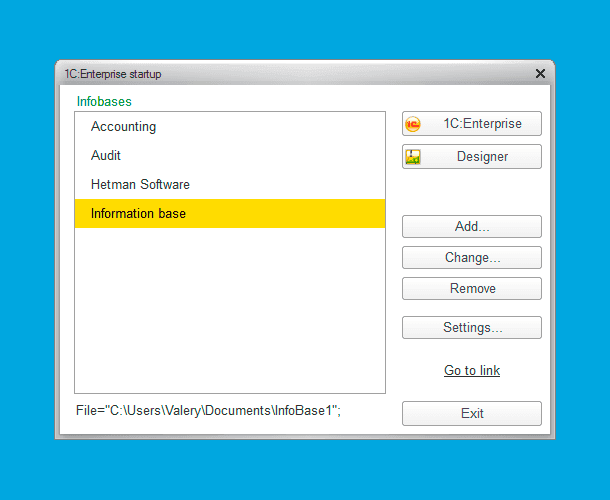 In fact, though, 1C products are only software just as many other similar products. The information that users enter into their databases is saved to files which can be backed up or recovered if they were damaged or lost. Sometimes, this problem can be solved with the tools integrated in «1C: Enterprise» itself, but third-party software is also something to be remembered about.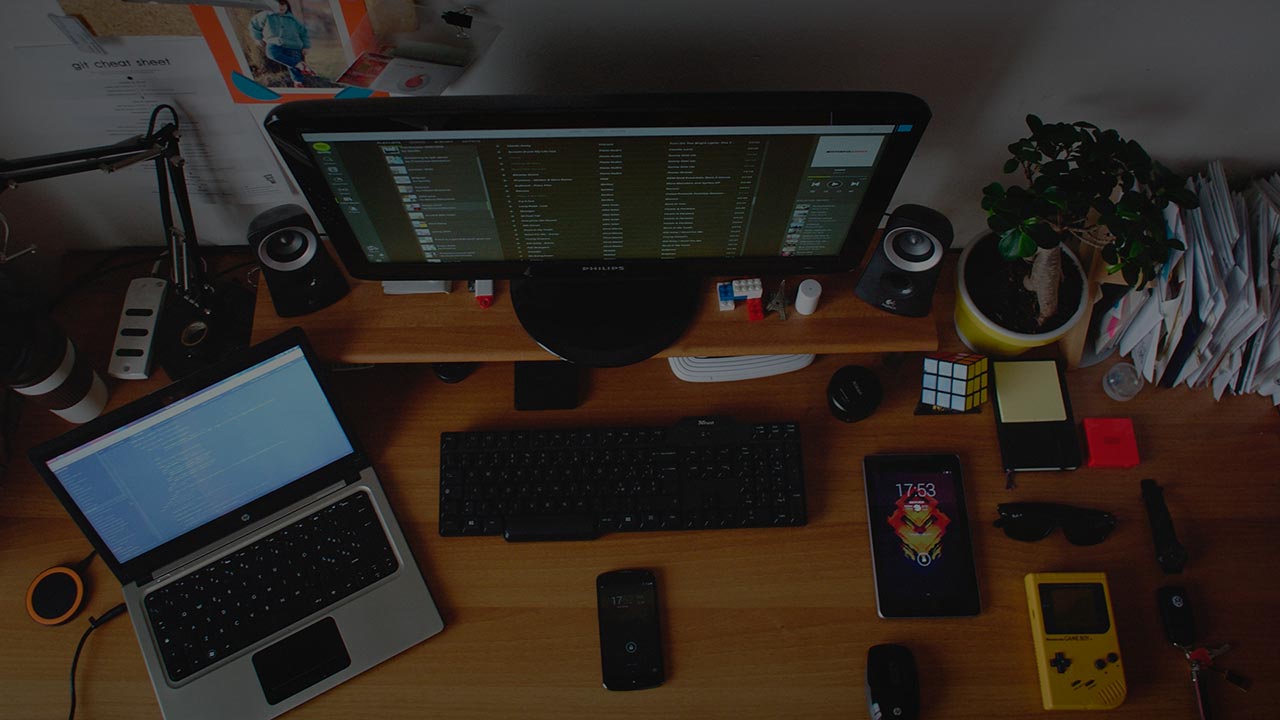 1C Database Files
To get a better understanding of how damaged or lost 1C databases are restored, let us have a closer look at the files where they are saved.
By default, the information base directory, where the 1C database file and all other files related to it are stored, is the folder in user's Documents:
C:\Users\UserName\Documents\InfoBase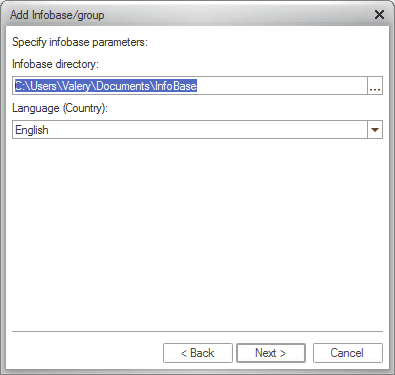 This folder is used to store all files that are related to this database.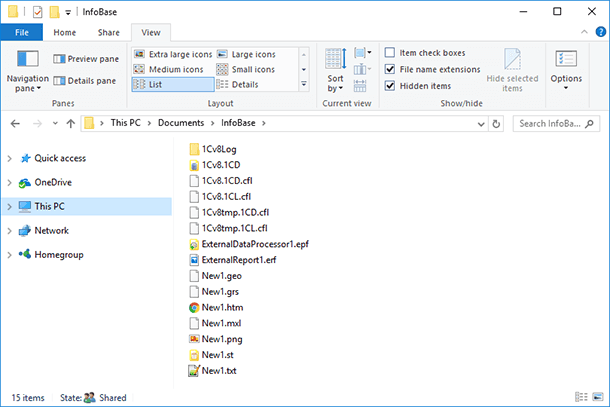 These files include as follows:
*.1CD – the database file itself, which by default is named as 1Cv8.1CD. This file contains all the data already included into the database as well as the configuration of such data;
*.cf, *.cfu (*.cfl), *.dt, *.epf (*.erf) – database configuration files;
*.log, *.lgf, *.lgp, *.elf – log files;
*.cdn – the file for blocking an 1C database;
*.efd – an 1C archive file;
*.mft – an auxiliary pattern configuration file;
*.st – a text pattern file
*.mxl – the file of 1C database typesetting form;
*.grs – 1C database graphical scheme file;
*.geo – 1C database spatial scheme file.
Symptoms and Causes of Damage To an 1C Database
There may be all kinds of symptoms to suggest that an 1C database is damaged, such as failures when working with a database or sudden shutdowns, freezing, various error messages when working with the program or at startup. Often «1С: Enterprise» reports an error when executing an operation with an information base by just describing it as «…Database file corrupted».
The causes of damage to an 1C database can be physical or logical.
Consequences of physical damage to databases are the worst because they are connected with damage to the media where the data is stored. Such damage can include damage to an internal or external hard disk, an optical disk, a flash drive or a memory card. If that is the case, to enable restoring an 1C database you need to restore operability of the media.
Logical damage to databases comes from software sailures, incorrect or sudden shutdown of the computer or information-carrying media, incorrect operation of network equipment as well as from virus and malware activity.

Creating an 1C Database Backup and Restoring a Database From a Backup Copy
We have already said it so many times in our articles that the best way to preserve your data is to back it up. For an 1C database this method is also relevant.
To Create an 1C Database Backup Copy
Launch 1C in the Designer mode

When in the Designer mode, go to the Administration menu / Dump infobase…

After you specify the folder where to dump the information base, it will be saved to a *.dt file.
To Restore an 1C Database From a Backup Copy
Launch 1C in the Designer mode as shown in the previous paragraph and go to the Administration menu / Restore infobase…

Choose a *.dt database backup file and load it.
Restoring a Damaged 1C Information Base
In case of a failure in the work of an information base, and when the abovementioned errors or other symptoms appear, you should not panic because in most cases an 1C database can be restored. It can be done with the help of the tools integrated into the platform.
Restoring With the Designer
To eliminate 1C database errors, its Designer has got the function Verify and repair… In order to use it:
Launch 1C in the Designer mode as shown in the previous paragraph and go to the Administration menu / Verify and repair…

Specify the verification and repair settings in the menu that opens and then click «Execute»

The testing results will be shown in the lower part of the Designer window.
Restoring With Chdbfl.exe
In every version of «1C: Enterprise» platform there is a debugging utility for damaged information bases. This utility cannot be accessed from the platform's inner menu. However, it is installed at the same time with the platform. In order to launch it, go to the folder where the 1C platform is installed on your computer:
C:\Program Files (x86)\1cv8\8.3.8.1652\bin
(where 8.3.8.1652 is the platform release number (which is different for every release))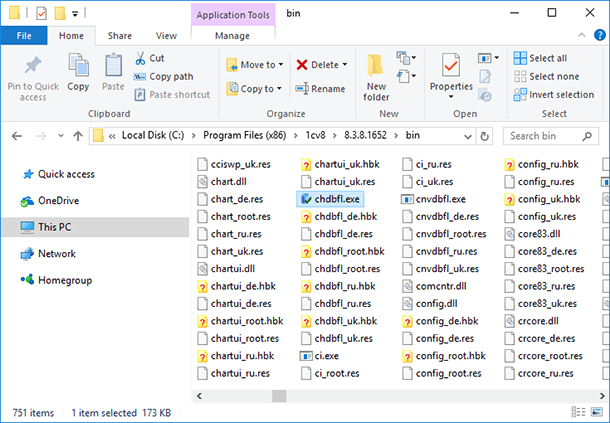 In this folder, find and launch the file chdbfl.exe – it is the 1C information base debugging utility. After you launched the utility, use it to specify the database file by clicking on the three dots to the right of the «Database file name» field and check the box «Correct errors». After all necessary settings are ready click on «Execute».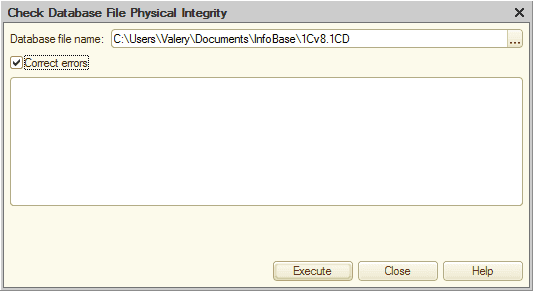 All errors that have been found and other actions of the utility will be shown in the window of chdbfl.exe.
Restoring With HEX-Editor
In especially complicated cases, or if the two previous methods for debugging the information base failed, it can potentially be restored with HEX-Editor. To do it, you should open the main database file *.1CD in HEX-Editor.
The disadvantage of this method to repair a damaged 1C database is that it is meant only for experienced people who know how to work with HEX.
We can't help pointing out that Hetman Partition Recovery has a built-in HEX editor which can be used to repair damaged files.
The tool recovers data from any devices, regardless of the cause of data loss.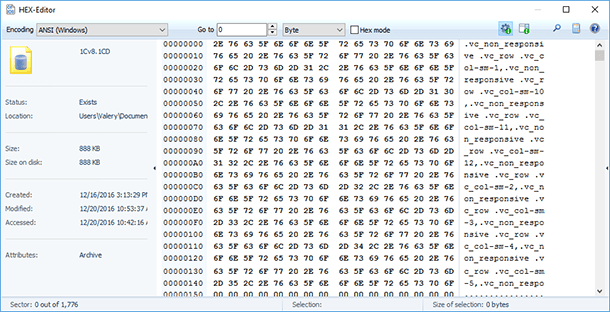 How to Recover a Deleted 1C Information Base
If an 1C database was lost because of accidental deleting, reinstalling the operating system, formatting the hard disk or other media where such base was stored, it can be restored with Hetman Partition Recovery. For this purpose, do the following:
Start the utility and choose the disk from where the 1C database was deleted

КDouble-click on it and specify the analysis type

After the analysis is over, use the utility to find the folder containing the information base files and add them to the recovery list to recover them
Note. In a similar way, you can recover a lost backup file of the 1C information base – 1Cv8.dt.
Use the method described above to load the recovered *.dt file into the information base.
If the information base is recovered file by file, then open its main file 1Cv8.1CL with the 1С menu File / Open.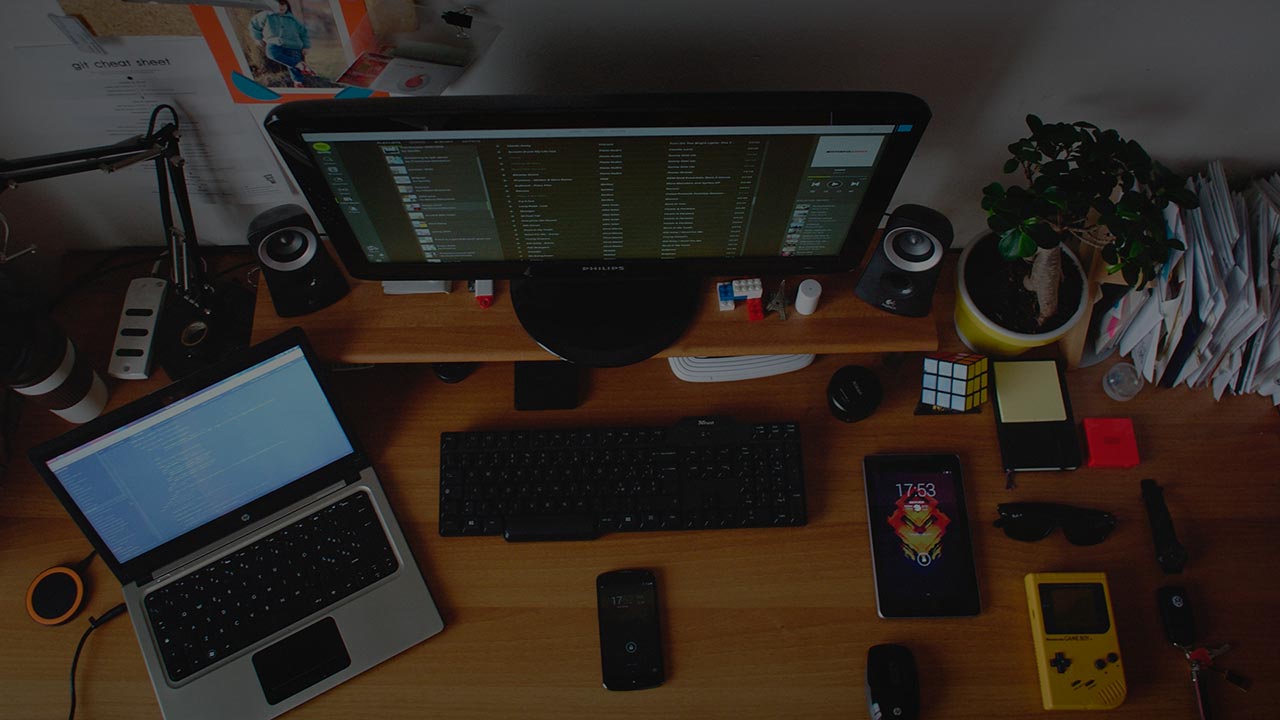 «1C: Enterprise 8.3.» However, this information is also relevant for other programs and configurations of this platform:
1С: Accounting
1С: Small Business
1С: Payroll & HR
1С: Trade Management
1С: Retail Trade
1С: Holding Management
1С: Enterprise Management
1С: Enterprise. Manufacturing Enterprise Management
1С: Comprehensive Automation
1С: Document Management
1С: Consolidation
1С: Small Business Management
1С: Taxpayer
1С: Business Accounting
1С: Billing Documents
1С: Accounting for State Institutions
1С: Payroll & HR for Budget-Funded Entities
1С: Body of Reports
1С: Budgetary accounting
1С: Document Management for State Institutions
1С: Public and Municipal Procurement
1С: Settlement Budget
1С: Municipal Entity Budget
1С: Money
1С: Electronic Education etc.