To register, you need to uncheck the "Already Registered" field and enter your personal data in a special field, and then click the "Submit" button. This completes your registration with PayProGlobal.

The site administrator will receive a message about registration of a new user of the affiliate program in the PayProGlobal system, and in the absence of additional questions, confirms the registration of the new user.
Note: to speed up the process of confirming registration in the affiliate program or in case of additional questions, you can write a corresponding message to Hetman Software Support.
After the site administrator has confirmed the registration of a new partner program user, you will receive a confirmation message to the email address specified during registration. Now you have access to all the functions of the company's affiliate service panel.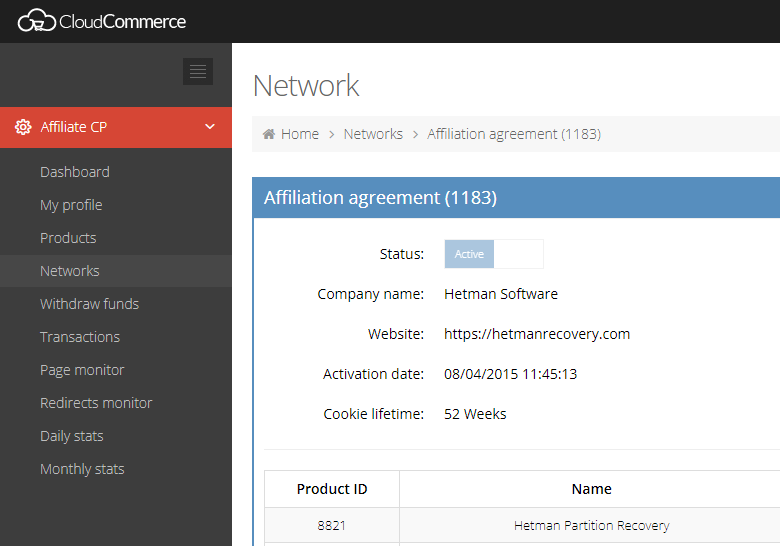 In the tab "Products" you will see a list of company products and links to their purchase. These are your links, they are unique to each affiliate.

These links you need to place on your site. For each sale of the program using your links, an established partnership fee will be deducted to your PayProGlobal account. Withdraw funds from your PayProGlobal account you can configure by going to the "Withdraw funds" tab. Withdrawals are available both to a bank card, and to a WebMoney wallet, and others ways that suit any user. You can choose any currency convenient for you.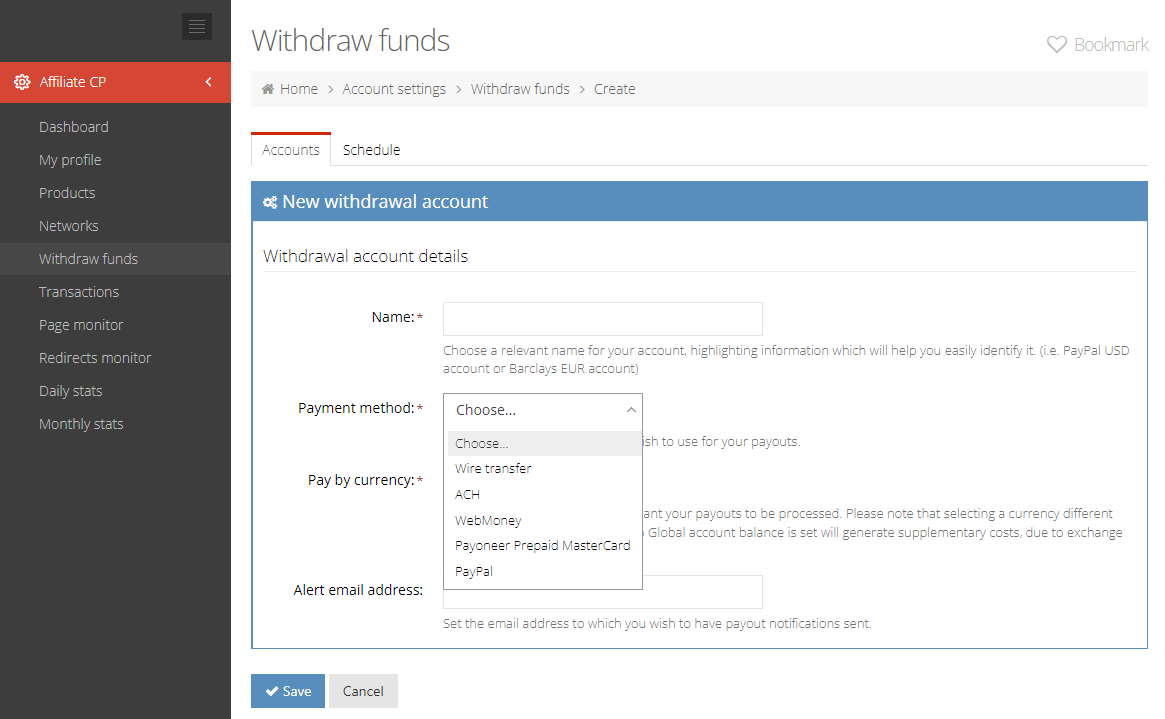 Also, the function of daily and monthly reports is available in your account: "Daily stats" and "Monthly stats".
These are the main functions of the PayProGlobal payment acceptance system for a company's affiliate account. Other functions of the service panel will also be available to you, and it's not difficult for you to work with them. Join the Hetman Software affiliate program and get a steady income from the sale of programs.