Repairing Corrupted Files in 2018
Even the most successful recovery attempt may result in a certain number of files that are unusable because of structural damage. Hetman Software offers tools to repair unusable files.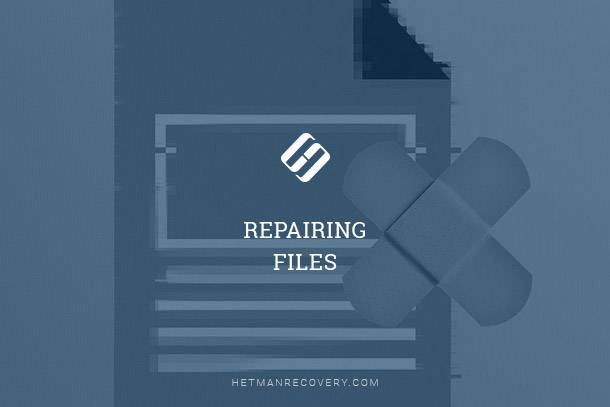 Got a file damaged after a data recovery attempt? File partially overwritten or incomplete? Cannot open a file in its respective viewer or editor? Hetman Software has a solution for you, helping you fix file errors to make them once again usable.
Repairing Corrupted Files
Hetman File Repair
Even the best data recovery tool may result in unusable files if parts of their original content were overwritten with other data. Corrupted files may not open in their respective viewers or editors. If you cannot open some files after the recovery, try Hetman File Repair! This tool can fix corrupted file structures and reassemble their content, creating a new file that fully conforms to the appropriate file format. The complete list of supported formats is available in the description.
Data Recovery Software
Hetman Partition Recovery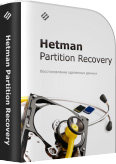 Hetman Partition Recovery is the ultimate all-in-one data recovery solution. This tool can help you recover information from formatted, repartitioned, corrupted and inaccessible storage media. If you deleted a disk volume, formatted a memory card or got an unreadable USB stick, Hetman Partition Recovery is the tool to get. Supporting both FAT and NTFS volumes, Hetman Partition Recovery is a truly universal tool suitable for all kinds of jobs.
Hetman NTFS Recovery
Recover files and folders from healthy, damaged, formatted and inaccessible NTFS volumes! Hetman NTFS Recovery can undelete files or recover data from corrupted, repartitioned and unreadable hard drives formatted with any version of NTFS file system. Hetman NTFS Recovery supports desktop and laptop hard disks, SSD drives and many other types of storage media, and works in all Windows versions – even those that can't natively access NTFS volumes!
Hetman FAT Recovery
Recover files and folders from FAT-formatted storage media! Supporting all types of healthy and damaged storage media, Hetman FAT Recovery can undelete files and recover data from hard disks, SSD drives, USB flash drives and a wide range of memory cards. Hetman FAT Recovery can restore information from pretty much every source – if it bears a variation of the FAT file system. It supports all versions of FAT from the original FAT16 to FAT32.