How to Recover a RAID Array and Copy Its Data?
Is your RAID array no longer accessible? Has the network drive stopped working? Did you lose all data while rebuilding a disk array? Would you like to recover your files but you don't know how? Download and install this program!
Step 1:
Connecting the disks of the array to a computer
For starters, connect the hard disks to a computer where you have installed Hetman RAID Recovery.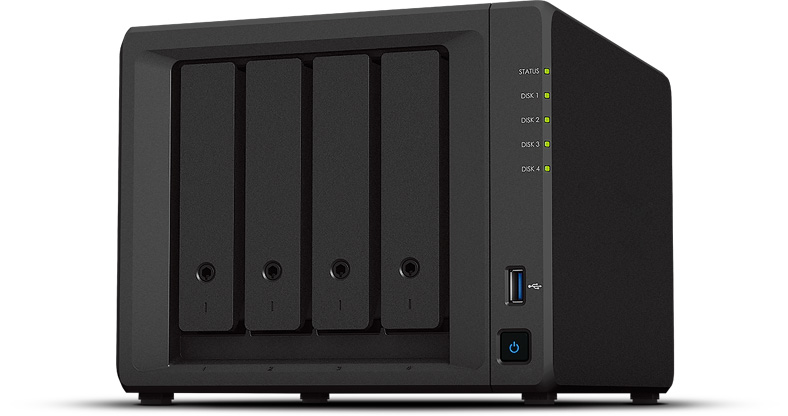 Check this one out to see how to connect hard disks to a PC, and what to do if you lack disk ports, or there is no Windows PC at hand: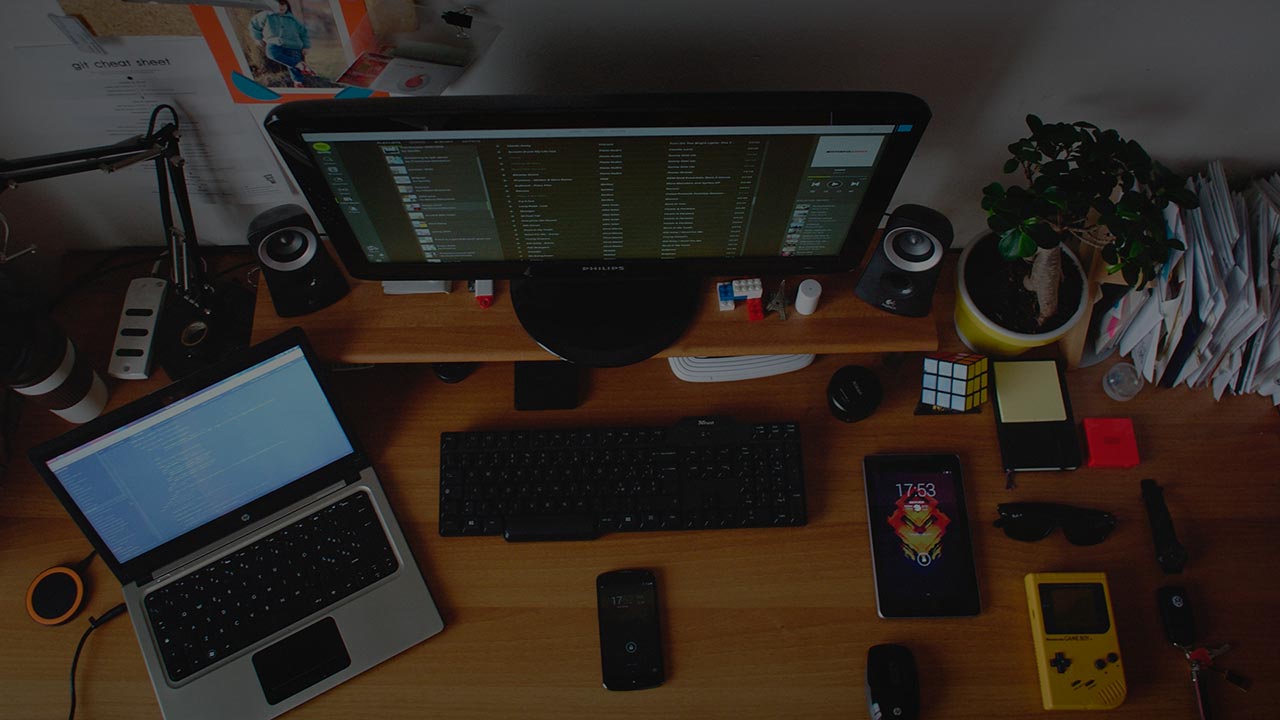 For RAID Controllers
Disconnect from the RAID controller the hard disks that used to make up the array, and connect them to the corresponding ports on your Windows PC motherboard (SATA/SAS/SCSI/M2/PCI/Fibre Channel etc.).
Watch this video to find out how to recover data after a controller failure: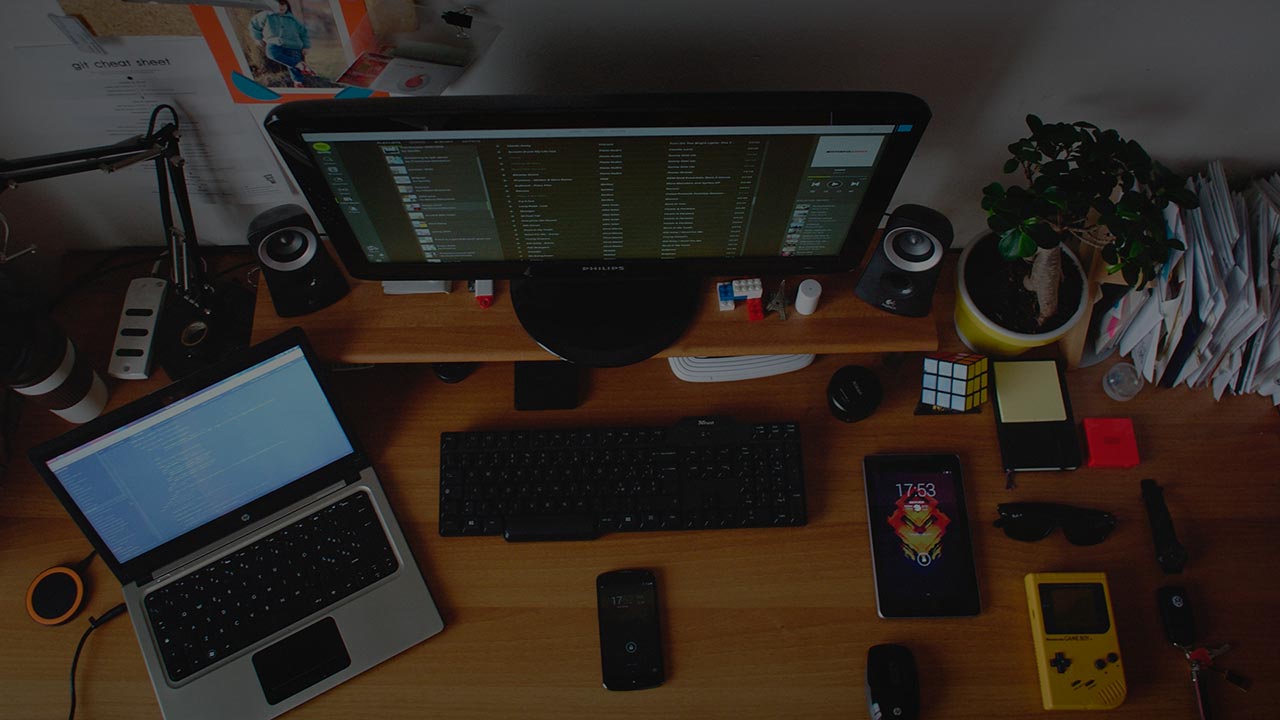 For network drives
If the array was built on a network drive, take the hard disks out of the storage device and connect them to a computer.
Watch this video about recovering data from a RAID array on a network drive: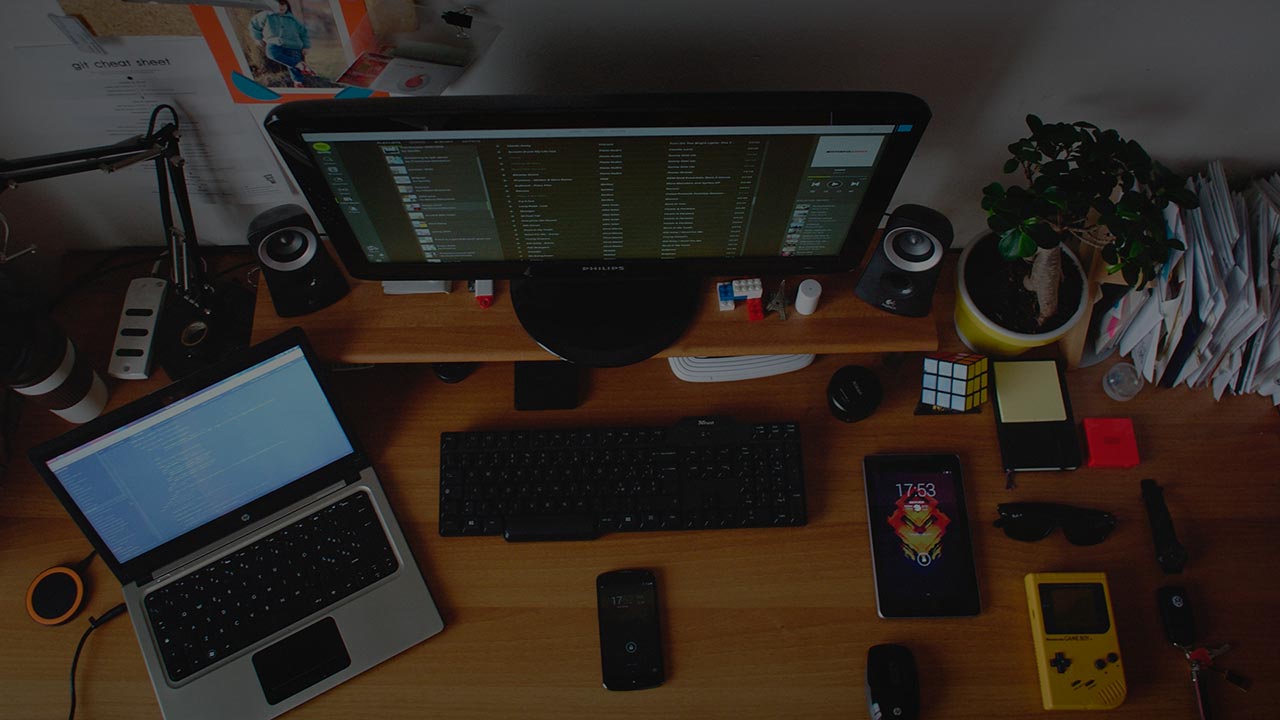 For motherboards
If the hard disks are combined into a RAID with the help of the motherboard, there is no need to reconnect them. In this case, however, they will become inaccessible for the operating system as long as they are a part of this RAID. You need to open the RAID management utility and dismantle the array.
Arrays built with the help of the motherboard are often managed via BIOS. In this case, you should dismantle the array in the corresponding BIOS tab. After that, you should switch hard disk mode from RAID to SATA or AHCI.
If the motherboard is "dead" and your PC doesn't work, you will have to connect the hard disks to another computer.
Watch this video about recovering data from an array built on the motherboard: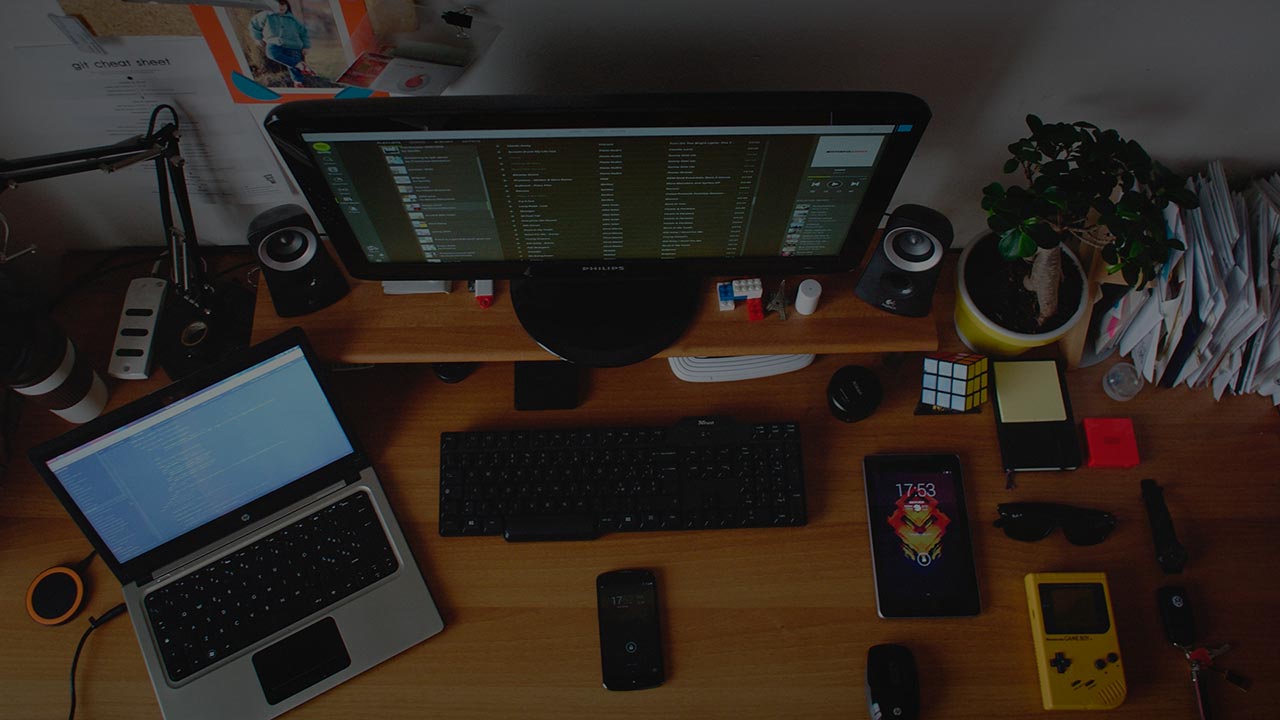 Step 2:
Automatic detection of RAID settings based on service information found on the hard disks
The hard disks within the RAID contain the following information:
Number and order of disks;
RAID level, block order and size;
Offset and parity delay, etc
At startup, Hetman RAID Recovery reads the service information from all hard disks connected to the computer, and then displays the array it has built as one drive. Then you can open this drive to view and save the files.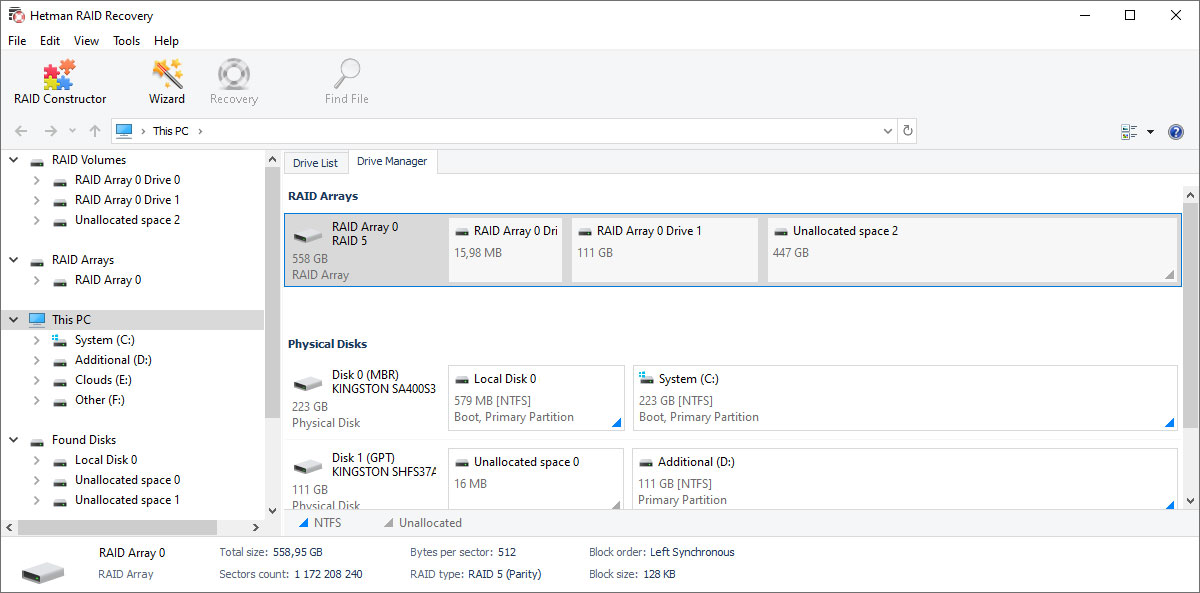 Any identified arrays are displayed in the main window, in the Drive Manager tab.
The following array types are recognized automatically:
RAID 0 (Striping);
RAID 1 (Mirroring);
RAID 1Е (Enhanced Mirroring);
RAID 5 (Parity);
RAID 6 (Double Parity);
RAID 10 (RAID 1+0);
RAID 01 (RAID 0+1);
RAID 50 (RAID 5+0);
RAID 60 (RAID 6+0);
X-RAID (Netgear);
SHR, SHR2 (Synology Hybrid RAID);
RAID-z1, RAID-z2, RAID-z3 (ZFS file system).
The utility will read the settings from the hard disks of the non-operable array which is created with:
RAID controllers: HP (Hewlett-Packard), IBM, Intel, LSI, Adaptec, Supermicro, Areca and others;
Network storage devices: ZyXEL, D-link, Netgear, Seagate, Western Digital, Synology, Qnap, Cisco, Linksys, Acer, Iomega, Promise, Thecus etc;
Motherboards: ASRock, Acer, Asus, Gigabyte, HP, Intel, MSI etc;
Operating systems: Windows (Storage Space, dynamic disks), Linux (LVM, MDADM), MacOS, FreeBSD (GEOM), TrueNAS, Xpenology, OpenMediaValut, Intel Rapid Storage Technology etc;
File systems: BTRFS, ZFS, XFS and others.
Step 3:
Building an array in the manual mode with automatic selectin of settings
Using the RAID rebuild wizard, you can recreate the array on your own, if it doesn't get built automatically in the program. To do it, you need to specify:
RAID type;
Block order and size;
Disks and their number in a group;
The offset of the array beginning in regard to the disk beginning;
Offset and parity delay;
Number of bytes in a sector;
Byte order;
Disks within the array.
The wizard lets you see the entire tree of directories and files in the built array.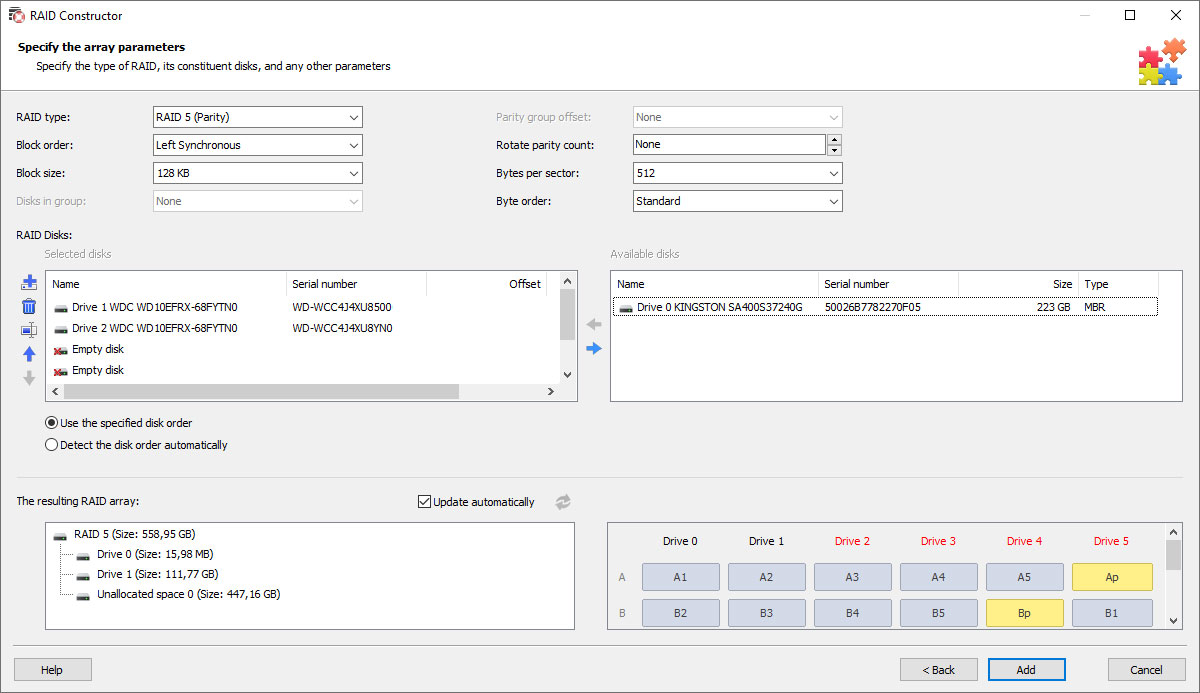 Step 4:
Copying files from the recovered disk array
When the wizard has completed its work, you can open the RAID disk in the program and save the files you need. Do it by double-clicking on the disk to start the scan.
You can read more about types of scan and working with virtual disks in this tutorial.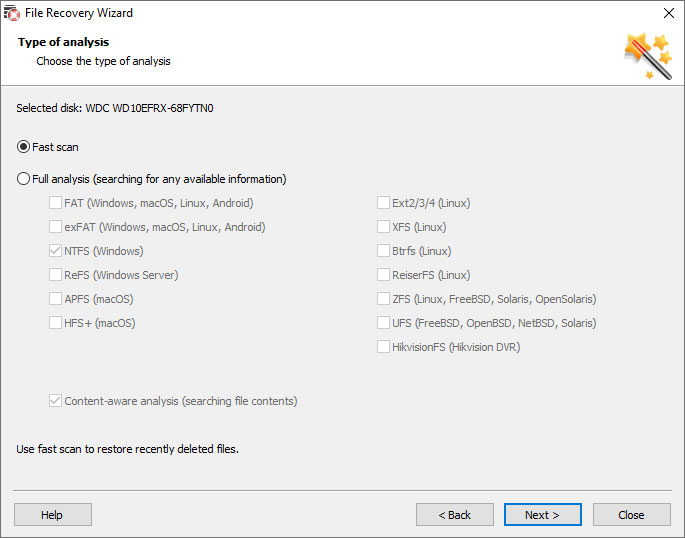 Quick Start
Watch this video to find out how to recover data from a RAID array with the help of Hetman RAID Recovery.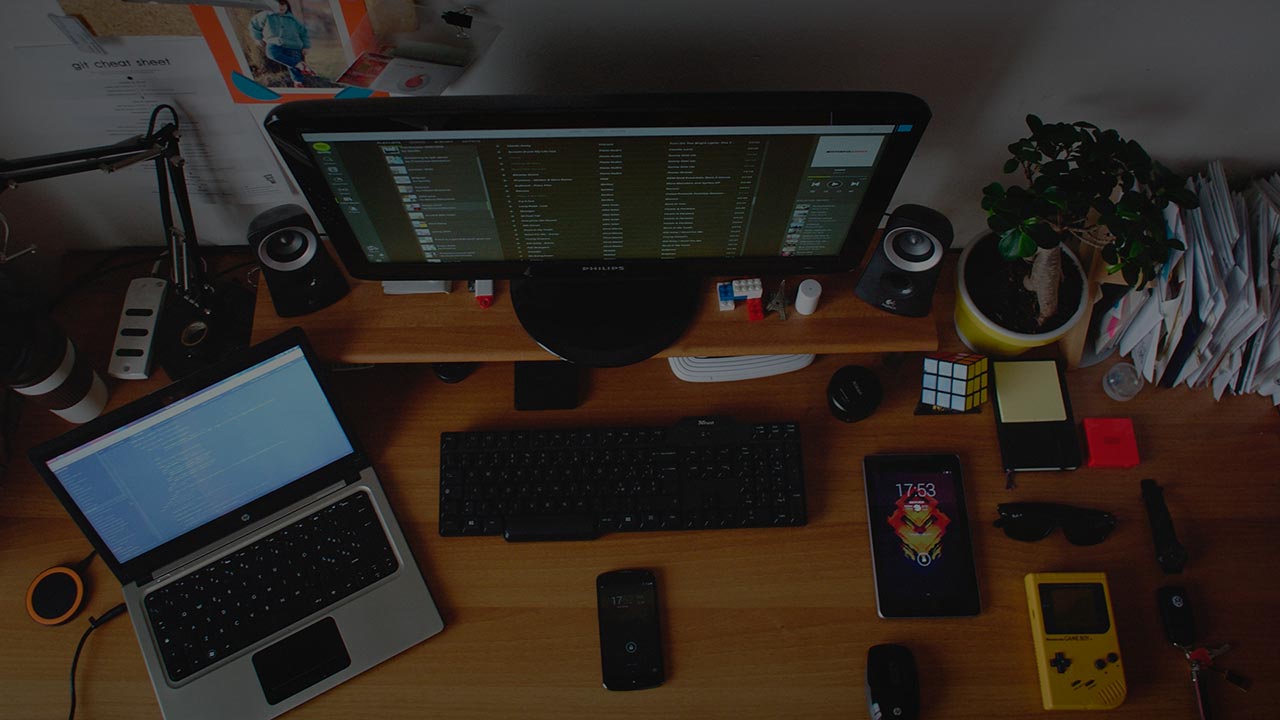 👨‍💻 After a power failure, the NAS storage controller went dead. How can I bring my data back?

To recover data from a network storage, you need to take out the disks and connect them to the computer. After that, start the utility and select the disks that used to make up the RAID system.

The utility will analyze the disks to calculate the settings which were used to create that array. After recovering a damaged RAID, you can copy all data from there, and search for deleted files right inside the RAID array.

✔️ What RAID types can it recover?

Hetman RAID Recovery can restore hardware RAID systems of any type: JBOD, RAID 0, RAID 1, RAID 10, RAID 5, RAID 50, RAID 6, RAID 60, etc. It also supports RAID arrays created in Windows, macOS and Linux systems.

🆘 One of the disks within a RAID system is out of order, and I can't access the array. How can I recover my data?

Hetman RAID Recovery can restore data both from healthy RAID systems, and from separate disks within such arrays. Even if some of the disks within the array are damaged and unreadable, this utility lets you read the information which still remains on the other disks.

⌛ If I pay for the program now, how long will it take before I receive my registration data?

It depends on the payment method you use. If you order online with your credit card or PayPal, you will receive the registration key immediately after payment.

What are the requirements for successful data recovery?

For successful recovery, you must stop using the storage device until the necessary files are fully restored.

If it is an external drive, memory card or flash drive, then connect it to the PC and analyze them using our program.

If the data is deleted as a result of formatting the system disk, resetting the operating system or reinstalling Windows, then stop further installation of the operating system and programs. Connect the drive to another computer and perform recovery operations.

Recovered files must be saved to a different drive.
Read user reviews of Hetman Software programs or share your experiences. Your review will be published after being moderated. We value your opinion! Total reviews: 4. Average ratings: 5.

My NAS DS720 with RAID 0 just died. But this tool could find the data from its disks and I was able to back it up.
8.09.2022

After a disk failed in RAID 5, it was replaced but in an incorrect manner. After I turned the computer on again, the RAID was gone. This tool was the only program that helped me to rebuild the array.
3.09.2022

It is with the help of Hetman RAID Recovery that I managed to recover data from a crashed RAID 5 array where two out of the four disks lost power simultaneously. Before using it, I tried all possible recovery tools but to no avail. They could restore file structure at best, but the files couldn't be read anyway. And with Hetman RAID Recovery™ the disk contents were detected within 5 minutes - of course, the recovery process took a bit longer. Now Hetman RAID Recovery™ is included into my collection of service and maintenance software.
8.08.2022

After connecting disks to a new RAID controller, I ran the rebuild operation on my array. Hetman RAID Recovery helped me to restore data from the deleted RAID 5.
22.07.2022
Recommended tools
We recommend that you familiarize yourselves with the opportunities offered in other Hetman Software utilities. You can significantly save on the purchase or buy a program with the features that best suit your needs.
Data Recovery Pack™ 4.7

Download and install all data recovery products with a single executable file.

Languages:

English, Nederlands, Deutsch, Français, Italiano, Español, العربية, 中国, 日本語, Polskie, Русский, Українська

Release date: