Recovering Deleted or Unsaved Word Files
Looking for a tool to recover Microsoft Word files? Deleted important documents or removed Word files from the Recycle Bin? Documents blocked by a virus or deleted by an anti-virus tool? Disk cleanup caused severe data loss? Hetman Word Recovery will help you get your documents back!
Free Download


Recover Your Data
Hetman Word Recovery
2.7
Hetman Word Recovery recovers lost and deleted documents in Microsoft Word and Open Office formats, Adobe PDF files and many types of plain text files. Supporting all types of storage media, Hetman Word Recovery can extract documents from FAT and NTFS volumes.
Using Hetman Word Recovery could not be made easier. The convenient step by step wizard guides you through the recovery process one little step after another. The built-in viewer and automated pre- recovery check deliver a 100% success guarantee. If a document appears in the list of recoverable files, it'll be recovered with no "ifs" and "buts".

Expert Reviews

Testimonials
Why Documents Can Go Missing
Hetman Word Recovery can help in a number of situations. Deleted documents, cleared Recycle Bin, accidental formatting or repartitioning the disk, corrupted storage media and power failures can cause a loss of data. The tool can handle these situations, getting your documents back in no time.
Features and Benefits
Hetman Software tool is your last line of defense when protecting your documents. The tool will recover Word documents in case of any accident causing the loss of data, undelete files and recover information from damaged or misconfigured media.
Expert Reviews
Reputed computer publications and data recovery laboratories recommend using our software. See the independent experts' opinion.
Recommended Products
If you want a more advanced tool, try Hetman Partition Recovery or Hetman FAT Recovery instead. Hetman Partition Recovery supports both the FAT and NTFS file systems, while Hetman FAT Recovery is designed to recover files from FAT-formatted devices only (e.g. memory cards, flash drives, USB stick etc.) at a lower price.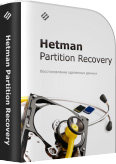 Comprehensive undelete, unformat partition and hard drive recovery tool! Recovers information from all types of storage media formatted with FAT and NTFS. Use this tool for recovering information following accidents of any type.
Supporting all types of healthy and damaged storage media, Hetman FAT Recovery can recover data from hard disks, SSD drives, USB flash drives and a wide range of memory cards. Use this tool for recovering information after all types of accidents.