How to Recover Data from Network Drives, Video Recorders and Linux Servers
Have you accidentally removed some files from a network drive? Would you like to recover data from the hard disk inside your network video recorder? Have you lost important data after a power failure or hardware issues? Are you looking for a method to recover data from hard disks, memory cards or USB drives with Ext4, Ext3 or Ext2 file systems? Was your data erased after reinstalling a Linux server?

To get things going, download and install Hetman Linux Recovery. To recover data, connect the disk with deleted data to a Windows computer, or use a VMWare virtual machine, which lets you run the program from Linux and scan any disks. Our program offers complete support for such file systems as Ext4, Ext3, ReiserFS, XFS, UFS, Btrfs, including data recovery from sparse files and system snapshots.
Step 1:
Recovering data from SAN and NAS
An overwhelming majority of network storage devices use Ext file system for their internal hard disks. If files are removed from such a storage device, or if there is a loss of data, you still have good chances to recover them all.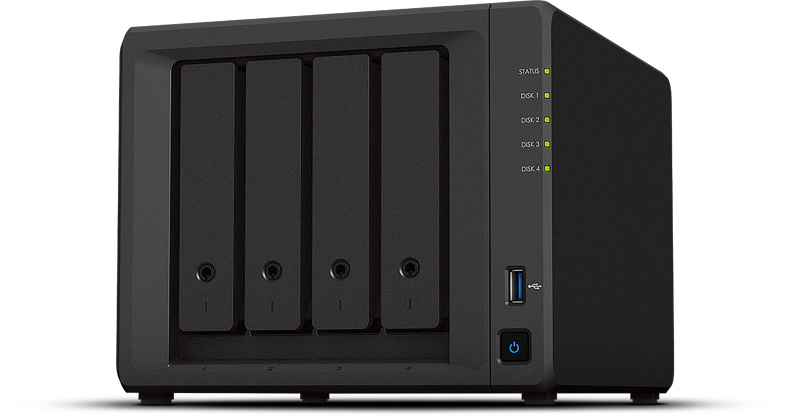 In case with SAN devices that support iSCSI protocol, you can even scan the disks over the network. Find a detailed coverage of the topic in this video: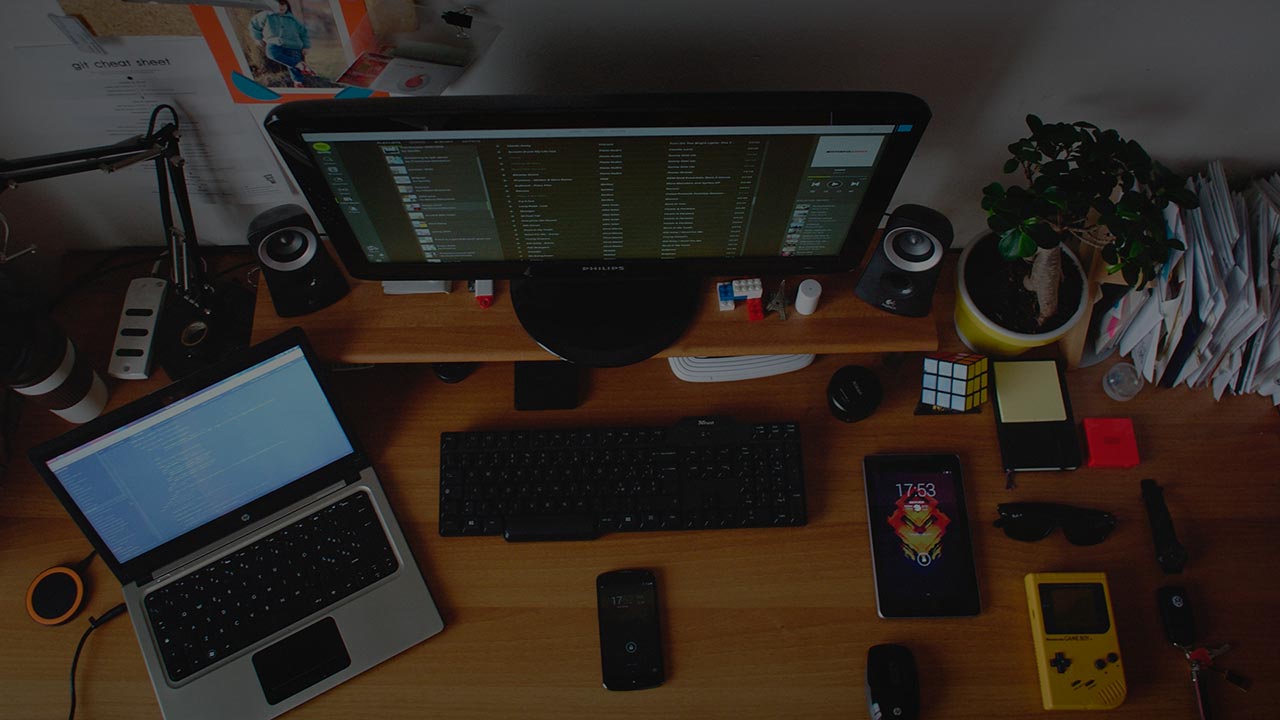 However, a network scan doesn't work with NAS drives. You'll have to take them out of the storage system and connect them to a Windows computer. After the analysis, the program will give you access to all the files in such disks, regardless of whether they are deleted or existing.
Here is an example of how data can be recovered from QNAP TS 412 in this video: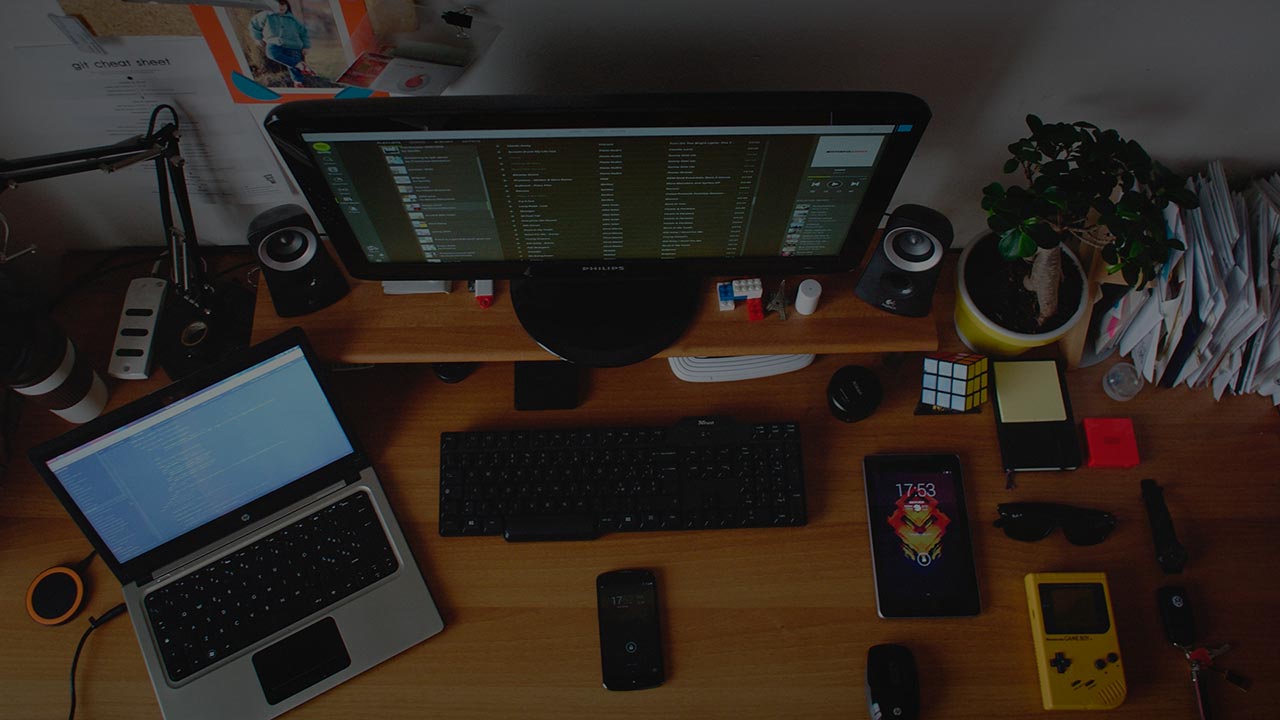 Step 2:
Recovering data from a network video recorder
Not all network video recorders used for video surveillance/CCTV systems format their hard disks into Ext4 or Ext3 file systems. Some Hikvision models use their own proprietary file system of the same name.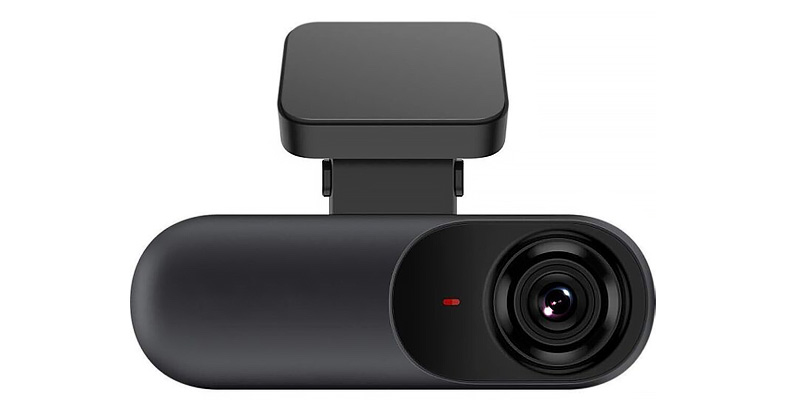 Watch this video to see how to extract hard disks and search for removed files: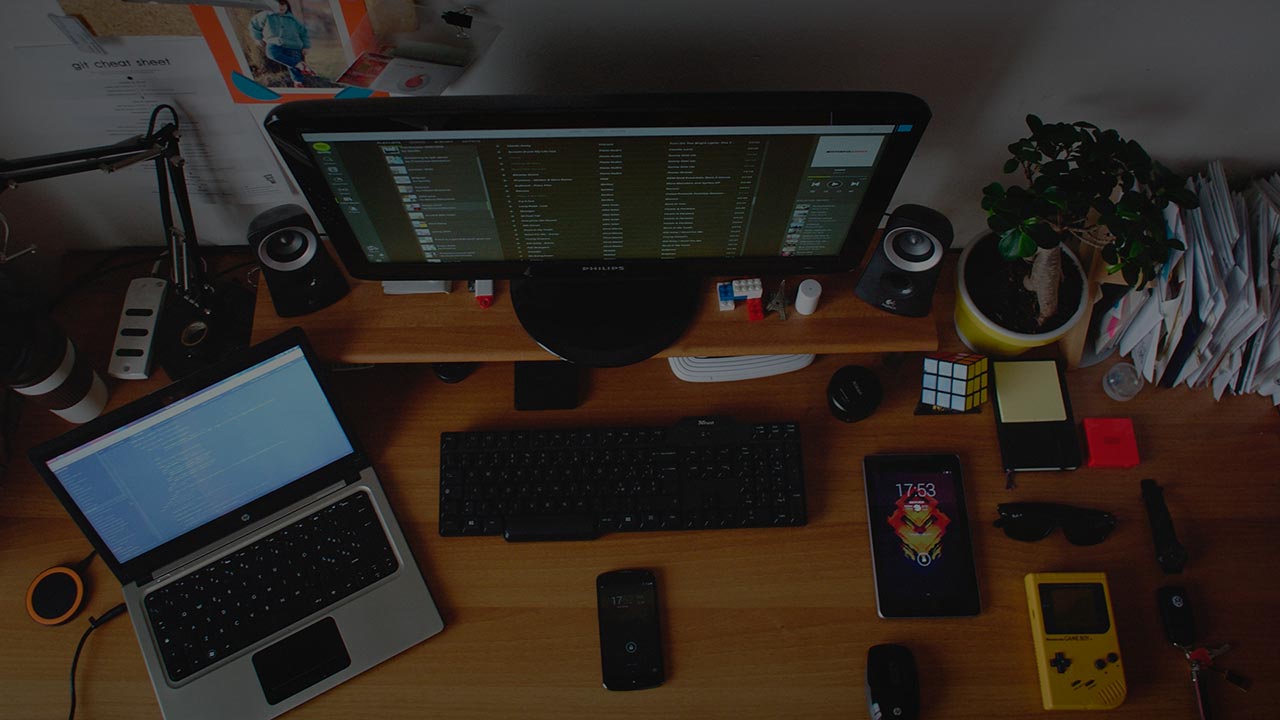 Step 3:
Recovering data from VMWare Workstation
Using VMWare Workstation, you can run software products developed for Windows on any Linux distribution: FreeBSD, OpenBSD, Debian, Ubuntu, CentOS, SUSE, Solaris, Red Hat etc. To have Hetman Linux Recovery analyze the hard disks, you need to connect them directly to the virtual machine.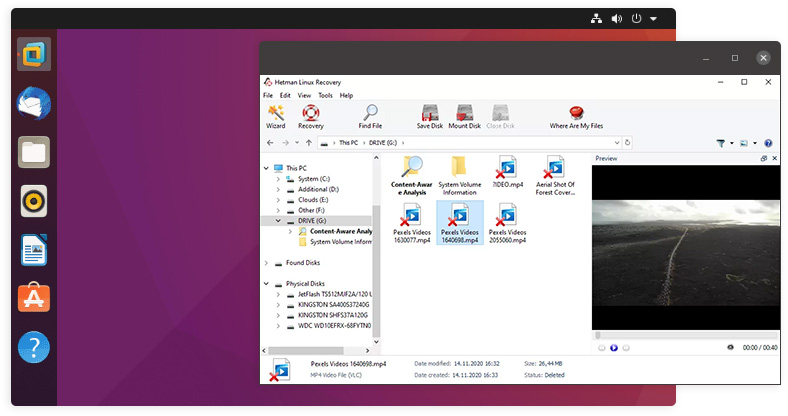 In this video, we have explored the process of creating a virtual environment and installing Windows to VMWare, and the subsequent data recovery: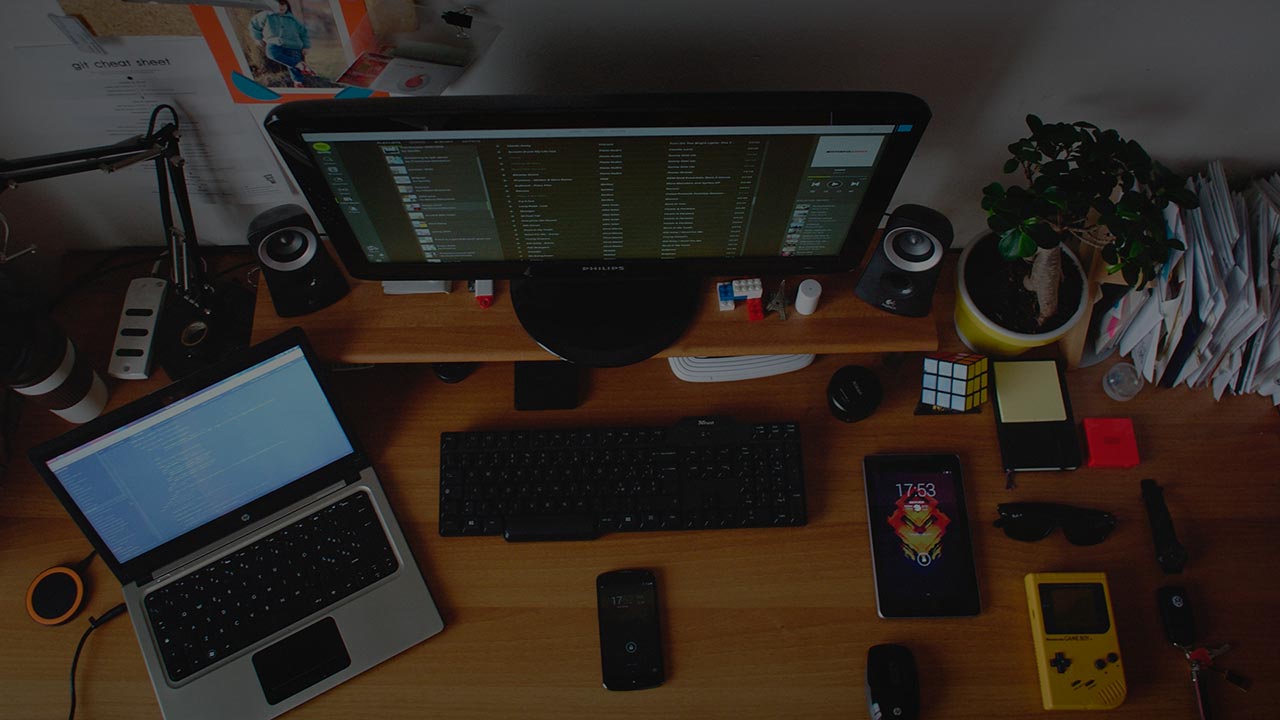 After that, just scan the selected storage device and save the recovered files using this tutorial .
Step 4:
Recovering data from Ext4, Ext3, Ext2 disks with a Windows PC
Install Hetman Linux Recovery on a Windows computer and connect the storage device you need to recover files from. Use a card reader to work with memory cards. If you want to recover data from a hard disk, connect it to your Windows computer as another HDD.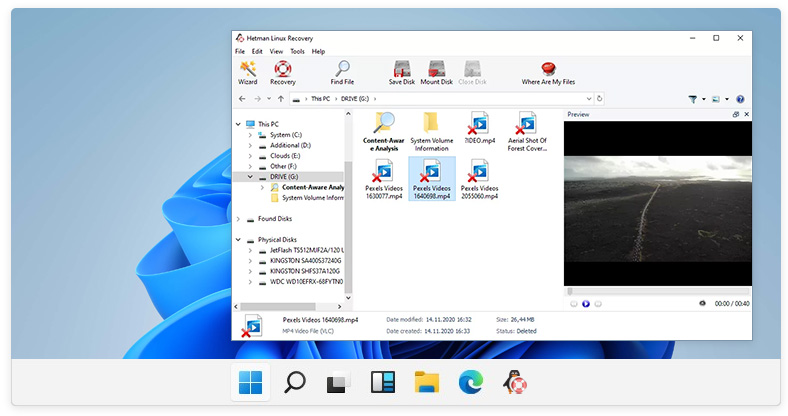 Use this tutorial to recover data from an external hard disk, memory card or pen drive: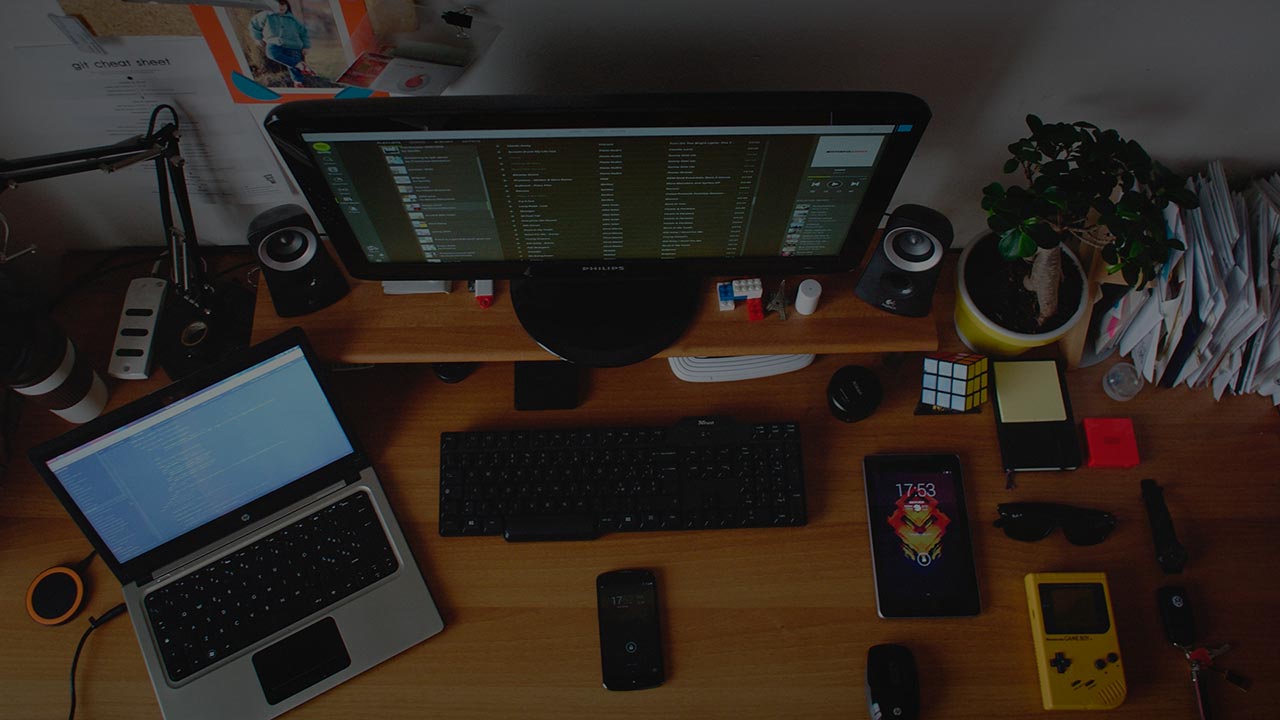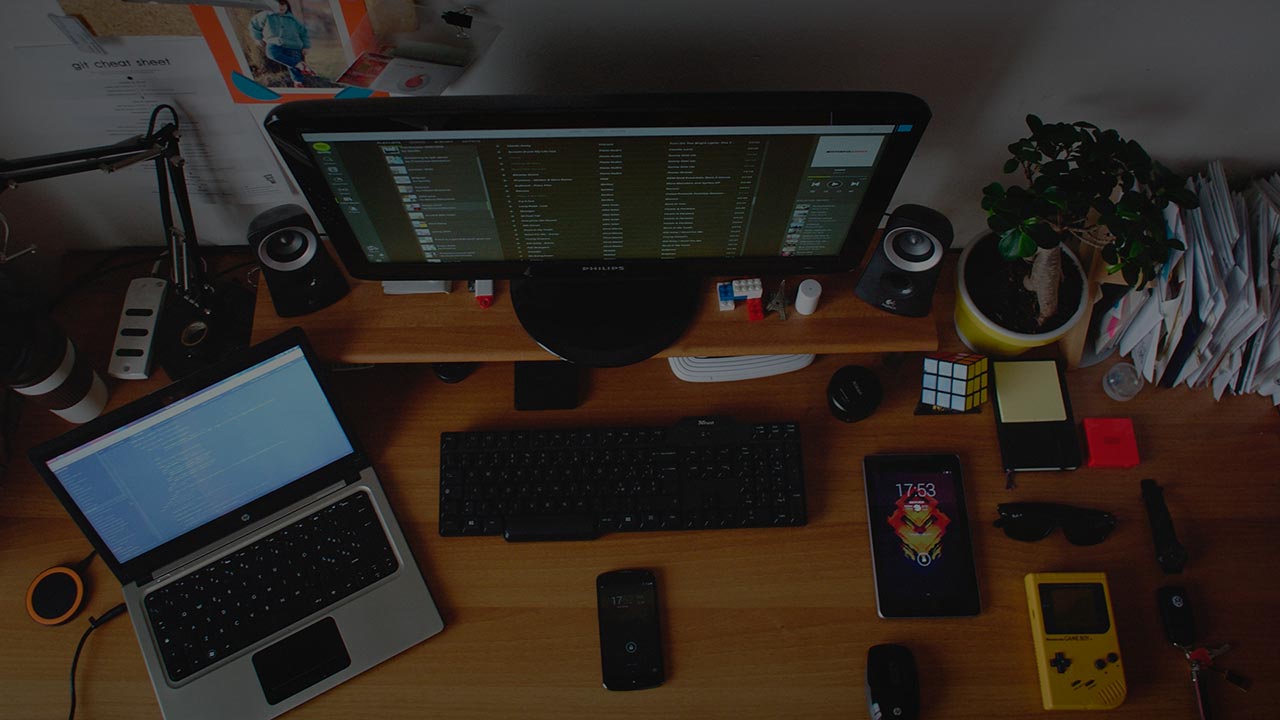 We recommend watching our review of data recovery tools for Ext4, Ext3, Ext2: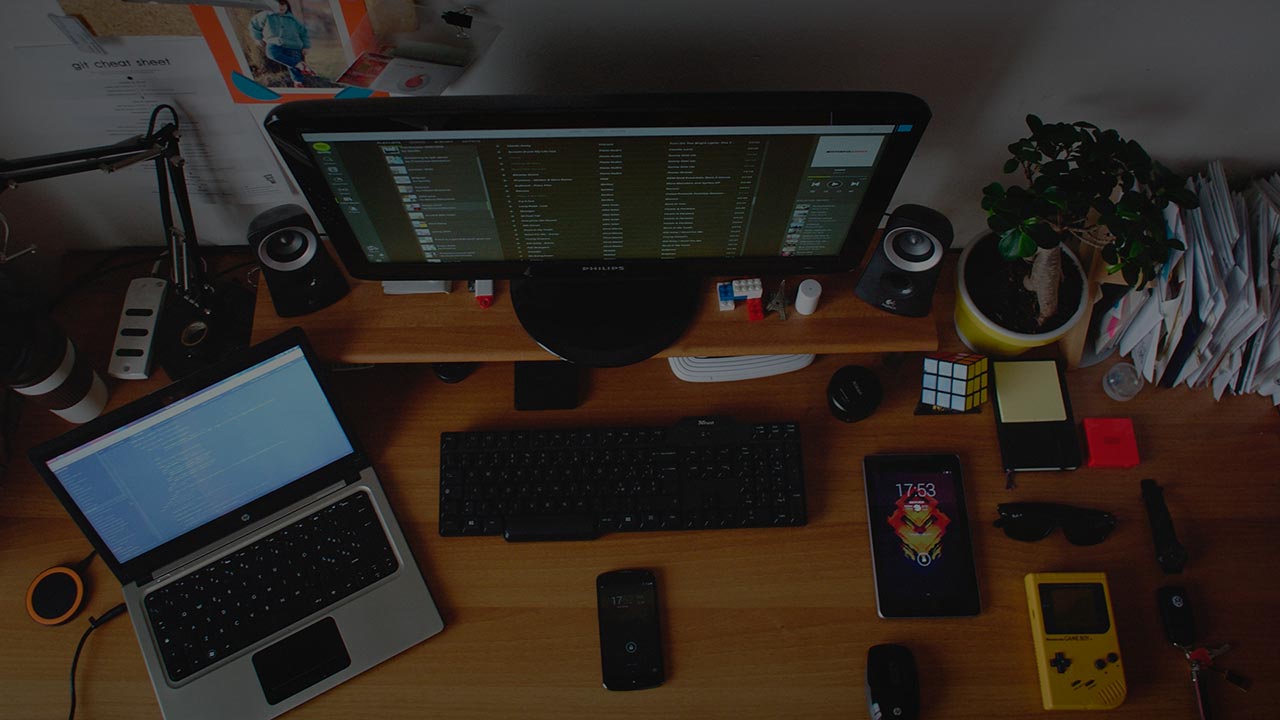 ❓ After I connected an external hard disk, Windows suggested to format it. What should I do?

The Explorer can't see files and folders on a disk if its file system is identified as RAW. In Windows, you have to use additional software to access data on disks formatted for Linux.

Our program can read all existing data from such disk, and even recover previously deleted files.

✔️ Can I recover data after reinstalling Linux?

The program will be able to bring back the information lost after formatting during the reinstallation. The sooner you begin the recovery operations, the less files will be lost permanently.

🐧 Can I use this program with a Linux operating system?

To run the program on Linux, Ubuntu, Debian, CentOS, or Fedora you have to use a VMware Workstation virtual machine. This way, you'll be able to use Hetman Partition Recovery to restore HDDs and SSDs, flash drives and memory cards which are connected to a Linux computer.

⌛ If I pay for the program now, how long will it take before I receive my registration data?

It depends on the payment method you use. If you order online with your credit card or PayPal, you will receive the registration key immediately after payment.

What are the requirements for successful data recovery?

For successful recovery, you must stop using the storage device until the necessary files are fully restored.

If it is an external drive, memory card or flash drive, then connect it to the PC and analyze them using our program.

If the data is deleted as a result of formatting the system disk, resetting the operating system or reinstalling Windows, then stop further installation of the operating system and programs. Connect the drive to another computer and perform recovery operations.

Recovered files must be saved to a different drive.
Recommended tools
We recommend that you familiarize yourselves with the opportunities offered in other Hetman Software utilities. You can significantly save on the purchase or buy a program with the features that best suit your needs.
Partition Recovery™ 4.9

The tool recovers data from any devices, regardless of the cause of data loss.

Languages:

English, Nederlands, Deutsch, Français, Italiano, Español, العربية, 中国, 日本語, Polskie, Русский, Українська

Release date:
Uneraser™ 6.9

A cheap program to recover accidentally deleted files from any device.

Languages:

English, Nederlands, Deutsch, Français, Italiano, Español, العربية, 中国, 日本語, Polskie, Русский, Українська

Release date:
Data Recovery Pack™ 4.7

Download and install all data recovery products with a single executable file.

Languages:

English, Nederlands, Deutsch, Français, Italiano, Español, العربية, 中国, 日本語, Polskie, Русский, Українська

Release date: