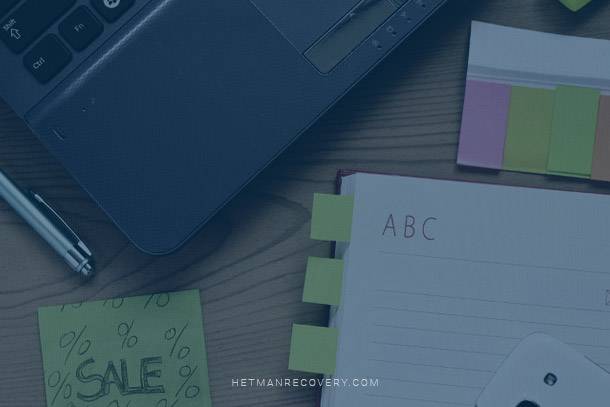 The discounts are non-combinable, but can be used for multiple purchases and are applied to the current published price.
We have single-use and multiple-use discount codes. You are free to pass multiple-use discount coupons to your friends or co-workers. Single-use coupons include student, old-age and disability discounts. These are personalized, and can only be used for a single purchase.
Social Discounts
Are you a frequent Facebook? Tweet often? Using another social network? Recommend our products to your friends and followers and get a 20% discount towards the purchase of Hetman software! If you like our tools and you wish to recommend them to your friends and followers, please use the social buttons available at the bottom of this page. You may also qualify for a 20% discount if you make a blog post or forum comment about our software.
To receive your discount coupon, make sure to contact us after recommending our tools, commenting in a forum or publishing a blog post. Please provide all relevant links, or supply the name of a social network account used to recommend our tools. We'll send you a discount coupon as soon as we validate the data.
Student and Old-Age Discounts
We are offering substantial student and old age discounts of 50% off the published price. These discounts are permanently available to students taking courses in a recognized educational facility, as well as to individuals receiving old age security or disability benefits. To claim your discount, please contact us. Please make sure to mention the product you are planning to purchase and attach a copy of your student ID or any government issued ID to serve as proof of age.
Student, old-age and disability discounts are personalized, single-use coupons. While you may share or transfer your discount to another person, the coupon code will only work once for a single purchase.
Using Your Discount
The discounts are provided as coupon codes sent to your email address. To apply your discount, visit the ordering page and begin the ordering process. You will be able to enter your coupon code in a corresponding field at the time of ordering. Make sure to click "Apply" to apply your coupon. The price will be automatically re-calculated.