User Help
Users often find themselves in a situation when technical support has a crucial importance in the process of data recovery. Below you can find a review from a user who accessed technical support department for help.
Did you do the recovery all by yourself, or did someone help you?
It's both. I did it myself, but I was guided by the technical support guys as to which product to get, how to install and how to use it. I found this Hetman Software on the Internet, and decided to give them a call to see if they're for real. See, when it comes to data recovery, things are no longer obvious. For example, I was instructed to download and install the recovery tool onto an external pen drive. Why? The support guys told me that if I installed it onto the main disk, it could overwrite some of the files I was about to recover. And that's just one thing. Another trick I was taught was not to save anything onto the drive being recovered. And there are more tricks that are obvious for them but not quite that obvious for an ordinary guy like me. It's great when you can call someone and ask. Otherwise it's all too easy to ruin the very information one were about to save.
Recommended Products
If you want a more advanced tool, try Hetman Partition Recovery or Hetman FAT Recovery instead. Hetman Partition Recovery supports both the FAT and NTFS file systems, while Hetman FAT Recovery is designed to recover files from FAT-formatted devices only (e.g. memory cards, flash drives, USB stick etc.) at a lower price.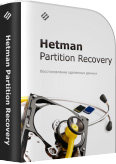 Comprehensive undelete, unformat partition and hard drive recovery tool! Recovers information from all types of storage media formatted with FAT and NTFS. Use this tool for recovering information following accidents of any type.
Supporting all types of healthy and damaged storage media, Hetman FAT Recovery can recover data from hard disks, SSD drives, USB flash drives and a wide range of memory cards. Use this tool for recovering information after all types of accidents.