Formatted Hard Drive Data Recovery in 2018
Formatted a disk and looking for a tool to get the files back? Data recovery tools by Hetman Software will recover files and folders from formatted partitions in a matter of minutes.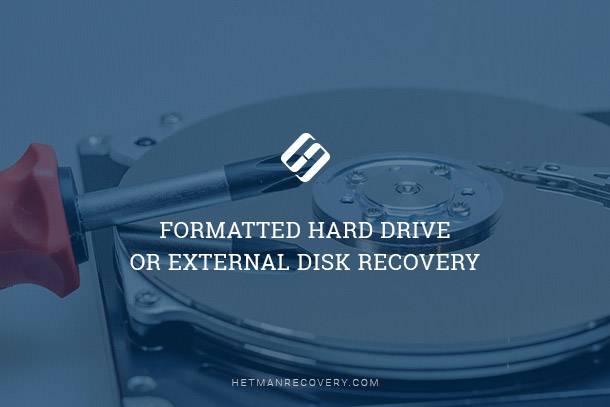 Hetman Software offers a range of tools to extract information from formatted partitions, recovering the complete file and folder structure. Ranging from all-in-one file recovery tools to dedicated products aimed to recover only a certain type of files or file systems, Hetman data recovery tools will help you bring the files back from formatted hard drives, memory cards and USB pen drives.
Recovering Files with Unformat Tools
Hetman Data Recovery Pack
Hetman Data Recovery Pack includes the complete set of data recovery tools to restore all kinds of information from all types of storage devices. With Hetman Data Recovery Pack, you receive all the tools bundled into a single package, and get one year of free priority support to boot. Finally, you can use the many included tools on one or different computers, equipping your entire home or office with quality data recovery tools!
Hetman Partition Recovery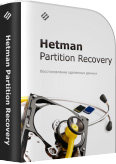 An all-in-one data recovery solution, this ultimate tool incorporates everything you need to recover all kinds of data from formatted disks of any kind. Supporting all file formats and all types of storage media, Hetman Partition Recovery can successfully recover files from formatted and repartitioned FAT and NTFS drives including all internal, external and solid-state storage devices.
Hetman NTFS Recovery
Featuring all of the same algorithms as Hetman's flagship, Hetman NTFS Recovery is perfect for recovering formatted system disks. This tool can recover all types of files from all kinds of storage media with only one limitation: it only supports NTFS volumes. Choose this product when you need to recover files from a volume that used to be NTFS prior to being deleted or reformatted. By dropping support for the other file system, FAT, this product is priced some 30% lower compared to Hetman Partition Recovery.
Hetman FAT Recovery
This tool drops support for NTFS volumes and sells for some 30% less than Hetman Partition Recovery while supporting all of its features. Hetman FAT Recovery is perfect when you need to recover files from formatted memory cards, USB pen drives or partitions that used to carry the FAT file system. Hetman FAT Recovery supports all types of files and all kinds of storage media providing that the file system used prior to reformatting was a variation of FAT (including FAT32 and exFAT).
Hetman Photo Recovery
Designed specifically to recover digital images in all popular formats, this tool is perfect when you need to restore a photo archive from a formatted hard drive or the last shooting session from a formatted, corrupted or inaccessible memory card. Hetman Photo Recovery supports FAT and NTFS volumes and recovers all common digital pictures and RAW formats.
Hetman Office Recovery
Recovers all types of documents and spreadsheets from formatted FAT and NTFS partitions. This tool is designed specifically to recover documents in Microsoft Office, Open Office and Adobe PDF formats. It features pre-recovery integrity check, ensuring that only complete, undamaged documents are displayed.
Hetman Excel Recovery
This tool is a subset of Hetman Office Recovery supporting Excel XLS/XLSX and Open Office ODS spreadsheets. Hetman Excel Recovery recovers spreadsheets from formatted and deleted FAT and NTFS volumes. Featuring pre-recovery integrity check, this tool ensures that only complete, undamaged spreadsheets are added to the recovery list, offering a 100% successful recovery guarantee for the listed files.
Hetman Word Recovery
Recovers documents in Microsoft Word, OpenOffice ODT and Adobe PDF formats. Supports the recovery from formatted FAT and NTFS partitions. This tool provides is subset of Hetman Office Recovery offered at a lower price. Choose Hetman Word Recovery if you need to recover DOC, DOCX, RTF, ODT or PDF documents from a formatted disk or partition.
Hetman Uneraser
If you are seeking a tool that will help you quickly recover your data after it was deleted – intentionally or after an accident – choose Hetman Uneraser. Hetman Uneraser was created specifically for these needs. Offering a simple and user-friendly interface similar to that of Windows Explorer, it works with any types of modern and legacy media, supports all file types and will be able to recover your files even after a hard drive formatting!
Repairing Corrupted Files
Hetman File Repair
When recovering files from a formatted partition, some of them may come out corrupted or incomplete. In order to be able to open them with the corresponding viewer or editor, you will need to repair these files. Hetman File Repair fixes typical errors common in recovered files, repairing the files' system structures and fixing the content if necessary. The complete list of supported formats is available in the description.