Undeleting Files in 2018
Hetman Software carries a wide range of data recovery tools. Each tool can be used to recover deleted files. Which one to choose?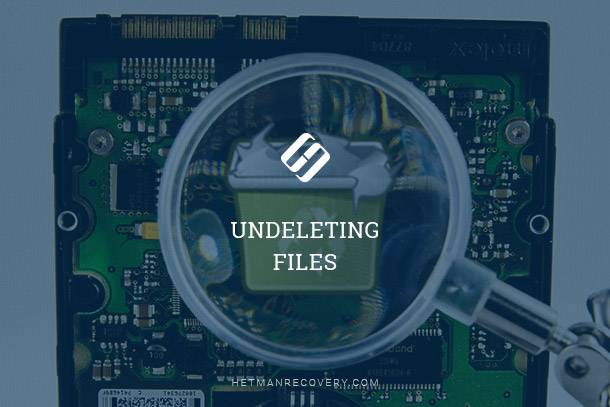 Deleted a file with Shift + Delete or cleared the Recycle Bin? A third-party application deleted an important document directly? Looking for a simple undelete tool to quickly recover the files? Hetman Software offers a host of data recovery tools ranging from a highly affordable wizard-based undelete utility to highly sophisticated all-in-one data recovery tools. Hetman Software is proud to carry the complete lineup of recovery tool to cover your every need and fit every budget.
Recovering Files Removed from the Recycle Bin or Deleted with Shift + Delete
Hetman Data Recovery Pack
Hetman Data Recovery Pack includes the complete set of data recovery tools to restore all kinds of information from all types of storage devices. With Hetman Data Recovery Pack, you receive all the tools bundled into a single package, and get one year of free priority support to boot. Finally, you can use the many included tools on one or different computers, equipping your entire home or office with quality data recovery tools!
Hetman Partition Recovery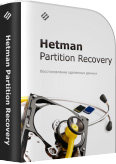 Hetman Partition Recovery is the ultimate choice when it comes to undeleting files. This data recovery suite works on healthy, damaged, formatted and repartitioned storage media, and recovers all types of files from FAT and NTFS volumes. This is the perfect choice if your files are located on a formatted disk, deleted partition or inaccessible storage device.
Hetman NTFS Recovery
If you need to undelete files from a damaged, formatted or deleted NTSF partition, choosing Hetman NTFS Recovery is a no-brainer. This tool offers all of the same features and uses all of the same algorithms as found in Hetman's flagship recovery tool – except for the FAT support. Being some 30% more affordable compared to Hetman's top of the line tool, Hetman NTFS Recovery is a perfect bargain when you need to undelete files from damaged, deleted or formatted NTFS volumes.
Hetman FAT Recovery
FAT is utilized extensively on external and removable media such as USB pen drives and memory cards used in today's digital cameras, mobile devices and portable media players. Hetman FAT Recovery is a perfect tool when you need to recover deleted files from such storage media. Even if your memory card looks empty or becomes inaccessible, Hetman FAT Recovery can still locate and recover deleted files.
Hetman Photo Recovery
Hetman Photo Recovery will help you recover deleted pictures from all types of storage media. Whether you deleted a single picture, camera RAW file or the entire photo album, Hetman Photo Recovery is here to help you get those images back in no time. Supporting FAT and NTFS volumes, Hetman Photo Recovery works on hard drives, memory cards, USB pen drives and many other types of media.
Hetman Office Recovery
This tool is designed specifically for recovering deleted documents and spreadsheets produced by Microsoft Office, Open Office and Adobe Acrobat. Supporting DOC/DOCX, RTF, XLS/XLSX, Adobe PDF, Open Office ODS and ODT formats, Hetman Office Recovery will quickly recover documents deleted with Shift + Delete or removed from the Recycle Bin. Its built-in pre-recovery integrity check ensures that every deleted document is checked for integrity before being presented in the list of recoverable files. This serves as a successful recovery guarantee.
Hetman Excel Recovery
Hetman Excel Recovery offers all of the same features as Hetman Office Recovery, except only supporting spreadsheets in Microsoft Excel and Open Office ODS formats. This tool can quickly undelete spreadsheets removed from the Recycle Bin or deleted with Shift + Delete, recover spreadsheets from formatted and repartitioned hard drives, corrupted and inaccessible storage media. Hetman Excel Recovery supports FAT and NTFS disks and offers a built-in pre-recovery integrity check to ensure 100% recoverability.
Hetman Word Recovery
Similar to Hetman Office Recovery, this tool targets deleted documents. Supporting Microsoft Word, Open Office ODT and Adobe PDF documents, Hetman Word Recovery will quickly undelete documents removed from the Recycle Bin or deleted with Shift + Delete. Hetman Word Recovery works on all types of healthy, damaged, corrupted or formatted media carrying FAT or NTFS file systems.
Hetman Uneraser
Like quick and simple? Hetman Uneraser is made for you! When designing Hetman Uneraser, our top priorities were speed, efficiency and ease of use. As a result, you can now get your files back in a matter of seconds (literally). Hetman Uneraser is blazing fast when scanning the disk and undeleting files. Supporting all types of storage media formatted with FAT and NTFS and recovering all kinds of files, Hetman Uneraser is perfect when speed, efficiency and affordability are concerned.
Repairing Corrupted Files
Hetman File Repair
Undeleting files is never guaranteed. The operating system can claim parts of disk space previously occupied by deleted files to store other data, corrupting the originally deleted file. Because of that, when recovering deleted files, some of them may come out damaged or incomplete. If you cannot open a file in its respective viewer or editor, you may need to have it fixed. Hetman File Repair is designed specifically to help you repair the files that come out damaged after a recovery job, producing a perfectly working file out of a damaged one by repairing its system structures and/or fixing the damage in the content area. The complete list of supported formats is available in the description.