Supported Devices
Range of media the company's engineers can restore the information from is very extensive, starting from hard drives, memory cards and USB sticks to corporate RAID solutions.
Hi Andrew. In today's diverse world there are hundreds of different storage devices. What are the most common and most exotic devices you see in your lab?
In this day and age the value of information far exceeds the cost of storage media. A typical hard drive costs an equivalent of just a few working hours, while re-creating lost data, if at all possible, may take hundreds of hours. Our priorities are keeping information as safe as possible, especially if we are dealing with a worn or damaged hard drive. Essentially, we can often recover information from physically broken devices. However, dealing with consequences of someone tampering with the drive, or doing the recovery after ignorant self-guided attempts is a much more complex and labor-intensive situation.
About every fifth device brought here for recovery is not a hard drive. I mentioned SSD drives; they quickly gain popularity, so I get to see them more and more often. Some of our customers use their USB drives to keep results of their work. We help them restore their files from these pen drives.
I had photographers bringing in memory cards or entire digital cameras to recover shooting sessions after a memory failure. Even seasoned professionals with backup cameras can experience a memory card failure in the mid of a shooting session. If they remove the card from the camera and bring it to us, we can recover pretty much every picture in about 90% of the cases.
I even had a customer bringing in her Android phone asking me to restore a bunch of photos she accidentally deleted. This was an easy job.
Recommended Products
If you want a more advanced tool, try Hetman Partition Recovery or Hetman FAT Recovery instead. Hetman Partition Recovery supports both the FAT and NTFS file systems, while Hetman FAT Recovery is designed to recover files from FAT-formatted devices only (e.g. memory cards, flash drives, USB stick etc.) at a lower price.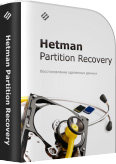 Comprehensive undelete, unformat partition and hard drive recovery tool! Recovers information from all types of storage media formatted with FAT and NTFS. Use this tool for recovering information following accidents of any type.
Supporting all types of healthy and damaged storage media, Hetman FAT Recovery can recover data from hard disks, SSD drives, USB flash drives and a wide range of memory cards. Use this tool for recovering information after all types of accidents.