Data Recovery in USA
Founded in 2008, Hetman Software has helped millions of users from the USA to recover their data. Our utilities are available for free download in all U.S. cities.
Hetman Software offers solutions for data recovery when problems occur for any of the reasons. In the range of our products, you can find solutions for any media type and any budget.
Hard Drive Data Recovery Software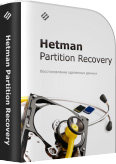 An all-in-one data recovery solution, this ultimate tool incorporates everything you need to recover all kinds of data from formatted disks of any kind. Supporting all file formats and all types of storage media, Hetman Partition Recovery can successfully recover files from formatted and repartitioned FAT and NTFS drives including all internal, external and solid-state storage devices.
Memory Card Data Recovery Software
This tool drops support for NTFS volumes and sells for some 30% less than Hetman Partition Recovery while supporting all of its features. Hetman FAT Recovery is perfect when you need to recover files from formatted memory cards, USB pen drives or partitions that used to carry the FAT file system.
Flash Drive Data Recovery Software
Hetman Data Recovery Pack includes the complete set of data recovery tools to restore all kinds of information from all types of storage devices. With Hetman Data Recovery Pack, you receive all the tools bundled into a single package, and get one year of free priority support to boot. Finally, you can use the many included tools on one or different computers, equipping your entire home or office with quality data recovery tools!
Cities by alphabet
A
Abilene (Texas);
Akron (Ohio);
Albuquerque (New Mexico);
Alexandria (Virginia);
Allentown (Pennsylvania);
Amarillo (Texas);
Anaheim (California);
Anchorage (Alaska);
Ann Arbor (Michigan);
Antioch (California);
Arlington (Texas);
Arvada (Colorado);
Athens (Georgia);
Atlanta (Georgia);
Augusta (Georgia);
Aurora (Colorado);
Aurora (Illinois);
Austin (Texas);
B
Bakersfield (California);
Baltimore (Maryland);
Baton Rouge (Louisiana);
Beaumont (Texas);
Bellevue (Washington);
Berkeley (California);
Billings (Montana);
Birmingham (Alabama);
Boise (Idaho);
Boston (Massachusetts);
Boulder (Colorado);
Bridgeport (Connecticut);
Broken Arrow (Oklahoma);
Brownsville (Texas);
Buffalo (New York);
Burbank (California);
C
Cambridge (Massachusetts);
Cape Coral (Florida);
Carlsbad (California);
Carrollton (Texas);
Cary (North Carolina);
Cedar Rapids (Iowa);
Centennial (Colorado);
Chandler (Arizona);
Charleston (South Carolina);
Charlotte (North Carolina);
Chattanooga (Tennessee);
Chesapeake (Virginia);
Chicago (Illinois);
Chula Vista (California);
Cincinnati (Ohio);
Clarksville (Tennessee);
Clearwater (Florida);
Cleveland (Ohio);
Clovis (California);
College Station (Texas);
Colorado Springs (Colorado);
Columbia (South Carolina);
Columbia (Missouri);
Columbus (Ohio);
Columbus (Georgia);
Concord (California);
Coral Springs (Florida);
Corona (California);
Corpus Christi (Texas);
Costa Mesa (California);
D
Dallas (Texas);
Daly City (California);
Davenport (Iowa);
Davie (Florida);
Dayton (Ohio);
Denton (Texas);
Denver (Colorado);
Des Moines (Iowa);
Detroit (Michigan);
Downey (California);
Durham (North Carolina);
E
Edison (New Jersey);
El Cajon (California);
El Monte (California);
El Paso (Texas);
Elgin (Illinois);
Elizabeth (New Jersey);
Elk Grove (California);
Escondido (California);
Eugene (Oregon);
Evansville (Indiana);
Everett (Washington);
F
Fairfield (California);
Fargo (North Dakota);
Fayetteville (North Carolina);
Fontana (California);
Fort Collins (Colorado);
Fort Lauderdale (Florida);
Fort Wayne (Indiana);
Fort Worth (Texas);
Fremont (California);
Fresno (California);
Frisco (Texas);
Fullerton (California);
G
Gainesville (Florida);
Garden Grove (California);
Garland (Texas);
Gilbert (Arizona);
Glendale (Arizona);
Glendale (California);
Grand Prairie (Texas);
Grand Rapids (Michigan);
Greeley (Colorado);
Green Bay (Wisconsin);
Greensboro (North Carolina);
Gresham (Oregon);
H
Hampton (Virginia);
Hartford (Connecticut);
Hayward (California);
Henderson (Nevada);
Hialeah (Florida);
High Point (North Carolina);
Hillsboro (Oregon);
Hollywood (Florida);
Honolulu (Hawai'i);
Houston (Texas);
Huntington Beach (California);
Huntsville (Alabama);
I
Independence (Missouri);
Indianapolis (Indiana);
Inglewood (California);
Irvine (California);
Irving (Texas);
J
Jackson (Mississippi);
Jacksonville (Florida);
Jersey City (New Jersey);
Joliet (Illinois);
Jurupa Valley (California);
K
Kansas City (Missouri);
Kansas City (Kansas);
Kent (Washington);
Killeen (Texas);
Knoxville (Tennessee);
L
Lafayette (Louisiana);
Lakeland (Florida);
Lakewood (Colorado);
Lancaster (California);
Lansing (Michigan);
Laredo (Texas);
Las Cruces (New Mexico);
Las Vegas (Nevada);
Lewisville (Texas);
Lexington (Kentucky);
Lincoln (Nebraska);
Little Rock (Arkansas);
Long Beach (California);
Los Angeles (California);
Louisville (Kentucky);
Lowell (Massachusetts);
Lubbock (Texas);
M
Macon (Georgia);
Madison (Wisconsin);
Manchester (New Hampshire);
McAllen (Texas);
McKinney (Texas);
Memphis (Tennessee);
Mesa (Arizona);
Mesquite (Texas);
Miami (Florida);
Miami Gardens (Florida);
Midland (Texas);
Milwaukee (Wisconsin);
Minneapolis (Minnesota);
Miramar (Florida);
Mobile (Alabama);
Modesto (California);
Montgomery (Alabama);
Moreno Valley (California);
Murfreesboro (Tennessee);
Murrieta (California);
N
Naperville (Illinois);
Nashville (Tennessee);
New Haven (Connecticut);
New Orleans (Louisiana);
New York (New York);
Newark (New Jersey);
Newport News (Virginia);
Norfolk (Virginia);
Norman (Oklahoma);
North Charleston (South Carolina);
North Las Vegas (Nevada);
Norwalk (California);
O
Oakland (California);
Oceanside (California);
Odessa (Texas);
Oklahoma City (Oklahoma);
Olathe (Kansas);
Omaha (Nebraska);
Ontario (California);
Orange (California);
Orlando (Florida);
Overland Park (Kansas);
Oxnard (California);
P
Palm Bay (Florida);
Palmdale (California);
Pasadena (Texas);
Pasadena (California);
Paterson (New Jersey);
Pearland (Texas);
Pembroke Pines (Florida);
Peoria (Arizona);
Peoria (Illinois);
Philadelphia (Pennsylvania);
Phoenix (Arizona);
Pittsburgh (Pennsylvania);
Plano (Texas);
Pomona (California);
Pompano Beach (Florida);
Port St. Lucie (Florida);
Portland (Oregon);
Providence (Rhode Island);
Provo (Utah);
Pueblo (Colorado);
R
Raleigh (North Carolina);
Rancho Cucamonga (California);
Reno (Nevada);
Renton (Washington);
Rialto (California);
Richardson (Texas);
Richmond (Virginia);
Richmond (California);
Riverside (California);
Rochester (New York);
Rochester (Minnesota);
Rockford (Illinois);
Roseville (California);
Round Rock (Texas);
S
Sacramento (California);
Saint Paul (Minnesota);
Salem (Oregon);
Salinas (California);
Salt Lake City (Utah);
San Angelo (Texas);
San Antonio (Texas);
San Bernardino (California);
San Diego (California);
San Francisco (California);
San Jose (California);
San Mateo (California);
Sandy Springs (Georgia);
Santa Ana (California);
Santa Clara (California);
Santa Clarita (California);
Santa Maria (California);
Santa Rosa (California);
Savannah (Georgia);
Scottsdale (Arizona);
Seattle (Washington);
Shreveport (Louisiana);
Simi Valley (California);
Sioux Falls (South Dakota);
South Bend (Indiana);
Spokane (Washington);
Springfield (Missouri);
Springfield (Massachusetts);
Springfield (Illinois);
St. Louis (Missouri);
St. Petersburg (Florida);
Stamford (Connecticut);
Sterling Heights (Michigan);
Stockton (California);
Sunnyvale (California);
Surprise (Arizona);
Syracuse (New York);
T
Tacoma (Washington);
Tallahassee (Florida);
Tampa (Florida);
Temecula (California);
Tempe (Arizona);
Thornton (Colorado);
Thousand Oaks (California);
Toledo (Ohio);
Topeka (Kansas);
Torrance (California);
Tucson (Arizona);
Tulsa (Oklahoma);
Tyler (Texas);
V
Vallejo (California);
Vancouver (Washington);
Ventura (California);
Victorville (California);
Virginia Beach (Virginia);
Visalia (California);
Vista (California);
W
Waco (Texas);
Warren (Michigan);
Washington (District of Columbia);
Waterbury (Connecticut);
West Covina (California);
West Jordan (Utah);
West Palm Beach (Florida);
West Valley City (Utah);
Westminster (Colorado);
Wichita (Kansas);
Wichita Falls (Texas);
Wilmington (North Carolina);
Winston-Salem (North Carolina);
Woodbridge (New Jersey);
Worcester (Massachusetts);
Y
Customer Reviews
Leave feedback about data recovery in USA or contact via Email.